The Travel Bans That Failed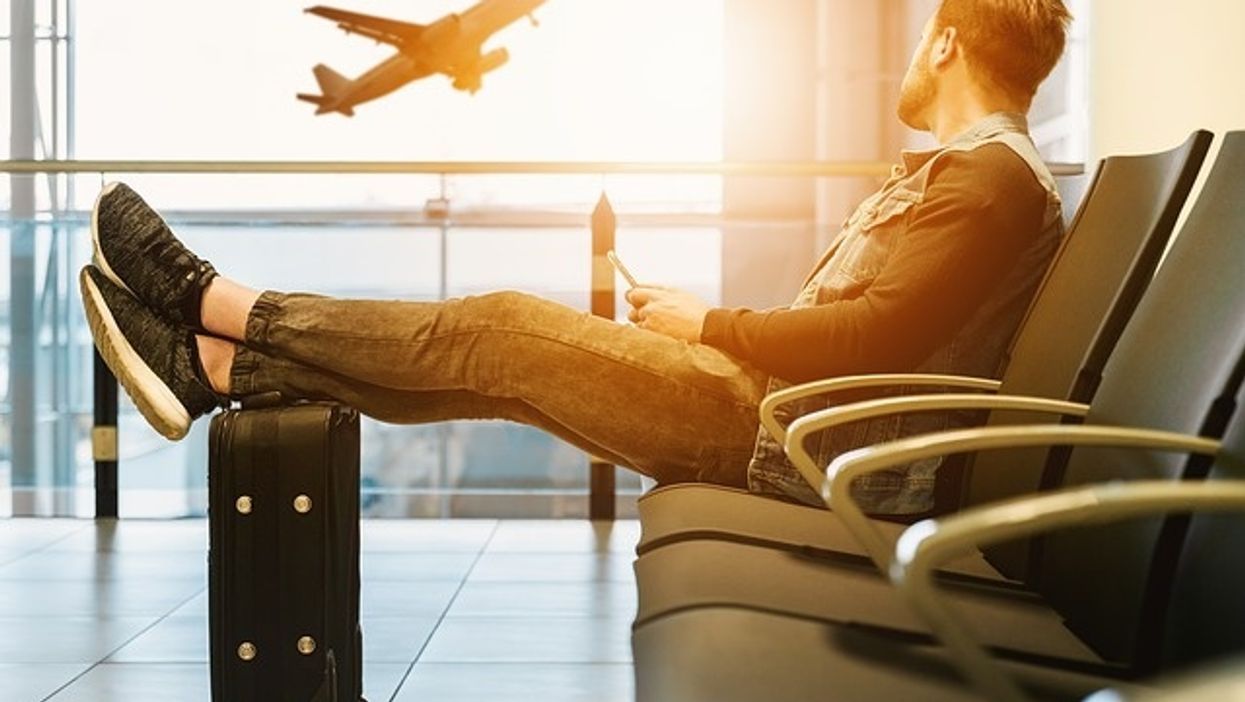 Now that President Donald Trump has surrendered the United States to the coronavirus — without much available testing, except for himself and his White House cronies — the toll of illness and death is sure to explode. As America counts the cost of their horrific incompetence, in the midst of his reelection campaign, the president will trumpet his sole attempt to stem the looming pandemic: his closing of the nation's borders to China and later Europe.
"I put the ban on China, as you know," he said at a press briefing on April 20, uttering the defensive mantra he repeats whenever anyone mentions his refusal to do anything useful. Lately, he has congratulated himself that way at least once a day. It's an essential element of the administration's policy of deflecting blame toward Beijing. Sometimes he mentions that he "put a ban on Europe" and even says that his courageous actions "saved many lives."
---
But the truth, which most people are apparently too polite to point out, is that Trump never effectively closed the borders to China or Europe. He never stopped the disease vectors from East or West. And none of the actions Trump did take to shut down travel saved a single life.
On Jan. 31, the government forbid entry into our ports by "foreign nationals who had been in China during the past 14 days." That sounds good, except that the loophole-riddled ban didn't apply to Americans returning from China, who were just as likely to be infected as any Chinese citizen. The same loophole applied to the restrictions on European travel, which did not take effect until March. It was all too little, too late.
Indeed, thousands of potentially infected passengers entered the United States from Asia and Europe during the months that followed the alleged ban — as the government's own travel data shows. Numbers released by the Commerce Department National Travel and Tourism Office show that during the first quarter of 2020, more than 1.9 million people entered the U.S. from Asia — including nearly 400,000 from the COVID-19 hotspot South Korea and almost 365,000 from China.
More than 40,000 passengers came into U.S. ports from China in February and March, after Trump's "ban" was imposed. Over 2 million entered from Western Europe including 325,000 who arrived in March, the same month the European "ban" was imposed. Of those European travelers, more than 125,000 came from Italy, the continent's coronavirus epicenter. As we now know, the virus strain that caused by far the most infections and fatalities in this country came from Europe, not China.
So Trump's vaunted travel ban was not only not a ban; it would have been ineffectual even if it had been a real ban.
This week we have learned still more about the administration's inept execution of its minimal defenses against the virus. A new investigation by the House Oversight Committee has established that the program intended to screen passengers entering from Europe and Asia for possible infection was haphazard at best and virtually nonexistent at worst. The Department of Homeland Security evidently neglected to screen passengers arriving at U.S. airports from Italy and South Korea March, even though it was clear that infection was likely to spread from those countries.
"The administration did little else to stop the inflow of the virus through our airports until mid-March," said Rep. Raj Krishnamoorthi, D-Il., "and it disregarded valuable opportunities to slow the spread through enhanced entry screenings."
Instead, Trump's blundering announcement of travel restrictions from Europe created conditions that probably increased our citizens' viral exposure. Remember those long lines of panicked Americans packed into European airports, unable to maintain social distancing as they tried to get home? They had heard Trump say that he was banning all travel from Europe, when in fact, Americans would be allowed to come home.
There was a way to control travel from Europe and Asia, if the administration had acted earlier and more resolutely. But the partial bans and haphazard screenings were worse than pointless, allowing Trump a pretense of action when so much was being left undone, amid stupid talk of hoaxes and the benign effect of "warm weather."
He promised us that it was all under control. And now, with tens of thousands in the grave and many thousands to follow, we know he was telling the biggest lie of his inglorious career.
To find out more about Joe Conason and read features by other Creators Syndicate writers and cartoonists, visit the Creators Syndicate website at www.creators.com.