This Week In Health: Put Down The O.J.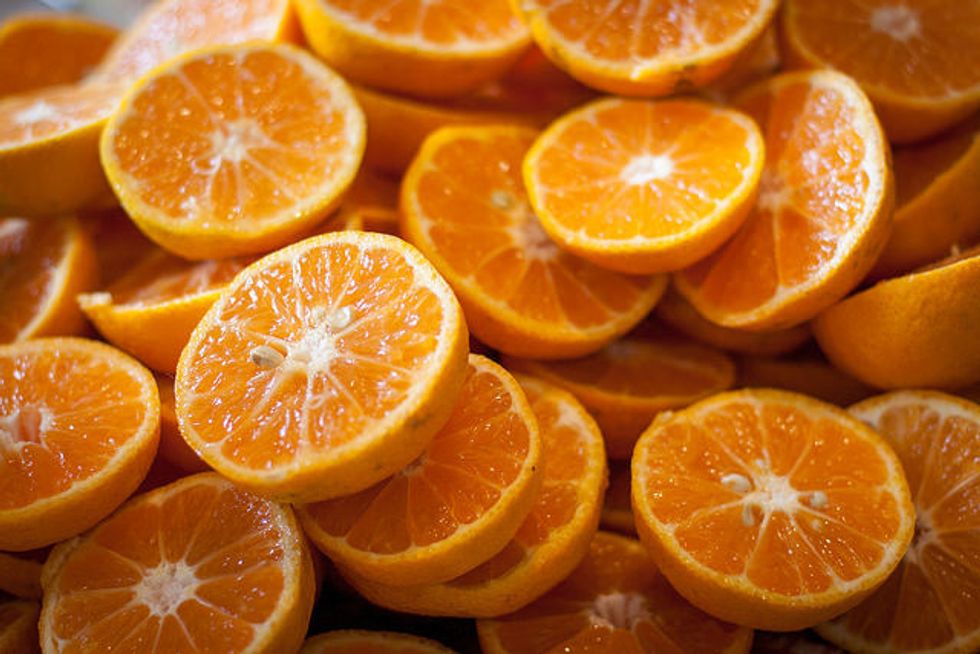 "This Week In Health" offers some highlights from the world of health news and wellness tips that you may have missed this week:
The California state legislature passed a mandatory vaccine bill that could be a game changer. Unlike other public health legislation mandating the vaccination of children, the new bill, which Governor Jerry Brown signed into law Tuesday, makes no exceptions for religious or "sincerely held" personal beliefs — which is to say, nothing the anti-vaxxers can claim will excuse them from vaccinating their children against whooping cough, measles, and other perfectly preventable illnesses. The bill was introduced after a measles outbreak that began in California earlier this year and was largely attributed to the anti-vaccine movement that has a disturbingly strong hold on certain parts of the state.
The Food and Drug Administration (FDA) is cracking down on electronic cigarettes. E-cigs — little suckable pens that vaporize liquid nicotine — have existed in a regulatory limbo since they came into popularity a few years ago. According to the AP, an "uptick in nicotine poisonings reported by emergency rooms and poison centers nationwide, many involving infants and children" has compelled the FDA to consider requiring that vials of liquid nicotine used to refill e-cigs, as well as other non-tobacco nicotine-packed consumables (like lotions, gels, and drinks), use child-resistant packaging and stronger warning language on the labels.
Everything is bad for you — including, possibly, citrus fruit. This is according to the results of a study, published in the Journal of Clinical Oncology, which found a potential link between malignant melanoma and consumption of citrus fruits. This is because fresh citrus fruits contain furocoumarins, photoactive compounds that can heighten an individual's sensitivity to the sun. "Until we learn more about these furocoumarins," said the senior author of the report, "those consuming fresh citrus fruits on a regular basis should be extra careful with sun exposure, and depending on their outdoor activities they should wear appropriate sunscreen, hats, and sun-protective clothing." The report's authors cautioned that more research was needed and a single study didn't prove anything. Furthermore, researchers only asked participants about their intake of grapefruits and oranges — so lemons and limes may still be safe.
Photo: Caitlin Regan via Flickr