This Week In Polls: The Battle Of Fort Trumpter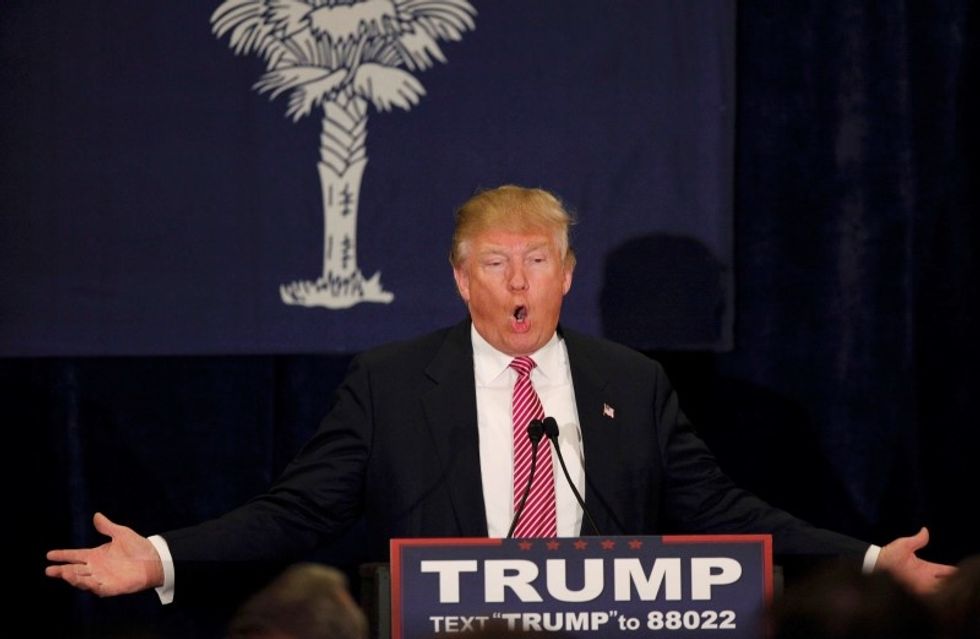 Heading into the big day of the South Carolina primary, the polls in the state clearly show Donald Trump in the lead. But it's a muddled picture in the race for second place — between Ted Cruz and Marco Rubio — and also whether or not any of his foes have any late-breaking momentum.
NEVADA DEMOCRATS
There is also one contest Saturday for Democrats: the Nevada caucuses. This race been sparsely polled — perhaps due in part to the sheer difficulty of getting a reliable voter turnout model for caucuses. But here's what we do have:
CNN has a dead heat with Clinton at 48 percent, Sanders 47 percent.
Republican polling firm Gravis Marketing has Clinton ahead with 53 percent, and Sanders 47 percent.
Photo: Republican U.S. presidential candidate Donald Trump speaks at a campaign town hall meeting in Mount Pleasant, South Carolina February 15, 2016. REUTERS/Randall Hill