Three Mistakes You're Making Before A Big Purchase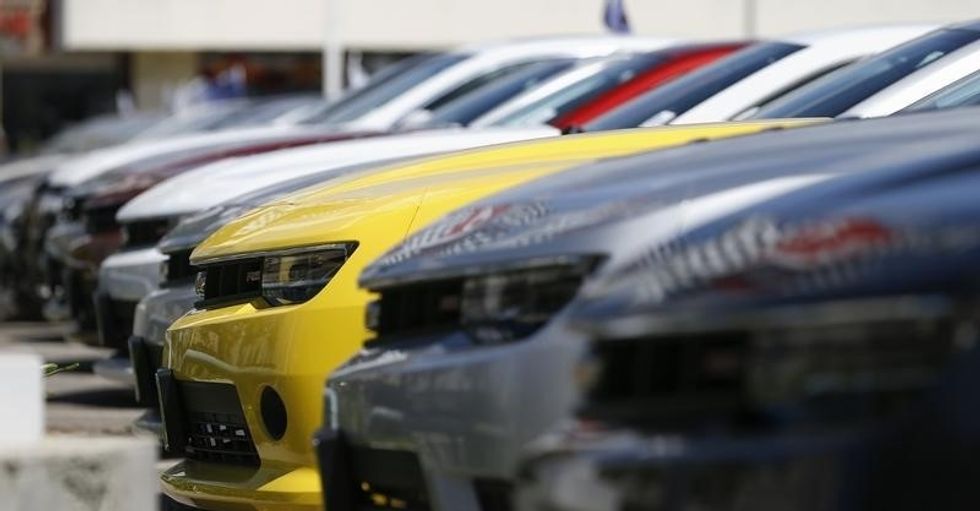 By Cameron Huddleston, GOBankingRates.com (TNS)
You might have kicked yourself a few times for making a bad purchase or buying something that later went on sale, but if you didn't pay a lot to begin with, you probably didn't lose sleep over it. But making a mistake with a big-ticket purchase will weigh much more heavily on you and your bank account.
When it comes to buying an appliance, computer, television, car, or any other item that can put a big dent in your wallet, it pays to shop smart. Not only should you do your research by reading reviews and comparing prices, but you should also avoid making these three common mistakes that can cost you hundreds of dollars.
Falling For The Extended Warranty Upsell
When you buy a big-ticket item, you'll likely get the hard sell to buy an extended warranty. It makes sense to spend a little more to protect your purchase, right? Wrong. "One of the biggest mistakes we see shoppers make when they buy a big-ticket item, whether in-store or online, is falling for the upsell extended warranties," said FatWallet.com online shopping expert Brent Shelton.
Why skip the warranty pitch? For starters, you likely won't need the extra coverage. Consumer Reports' Extended Warranty Buying Guide notes products typically don't break during the two- to three-year extended warranty period, and if they do, repairs cost about as much as the warranty.
Plus, your purchase might already be covered if you used a credit card. CardHub.com found that the four major credit card issuers — Visa, Discover, MasterCard, and American Express — will extend the warranty up to one year on items with an existing manufacturer's warranty. Or, you can look for a lower-cost extended warranty than the one the retailer is pushing from a protection plan service such as Square Trade, Shelton said.
Waiting For A Big-Ticket Item To Break Before Replacing It
You won't do your wallet any favors by waiting for an appliance, computer, television, or other big-ticket item to stop working before buying a replacement. "If you buy these items when they break, a lot of times you buy them when they are not on sale," said Howard Schaffer, vice president of deal site Offers.com.
If you have an item that's showing signs of wear and tear and isn't working as well as it used to, shop for a new one during one of the big three-day holiday weekend sales, such as Memorial Day and Labor Day. Many big-ticket items typically are marked down at least 20 percent to 30 percent during these sales, Schaffer said.
If you need to replace a car, you'll get the best deal by shopping at the end of the month, when dealers are eager to meet quotas, and in early fall, when new cars arrive on lots and the previous year's models drop in price, according to Edmunds.com.
Settling For The Sale Price
Although sales on long holiday weekends offer opportunities to save, Shelton said consumers shouldn't settle for the marked-down price without weighing other savings options.
You might get a better deal by taking advantage of price-matching policies, for example. Perhaps the item you want is on sale at one retailer but another retailer offers better perks, such as free delivery and haul away of old items. If that other retailer has a price-matching policy, you might be able to get the lower price and the perks. (See which stores offer price-match guarantees.)
Also look for cash-back offers that can add up to big savings, Shelton said. Sites such as Ebates.com and FatWallet.com partner with online retailers to let consumers earn back a percentage of the money they spend on purchases. By shopping online through these sites, you can take advantage of sales and earn cash back — essentially lowering the price of your purchases even more.
Whether you're ready to buy an expensive item you've been wanting or you now realize that you better replace an old item on its last legs while the new version is on sale, you can go into a store or go online knowing that you have options. Do the extra bit of research and negotiation to get the best deal.
Photo: A group of Chevrolet Camaro cars for sale is pictured at a car dealership in Los Angeles, California April 1, 2014. REUTERS/Mario Anzuoni