Feds Indict And Arrest Trump Pal Tom Barrack For Foreign Agent Violations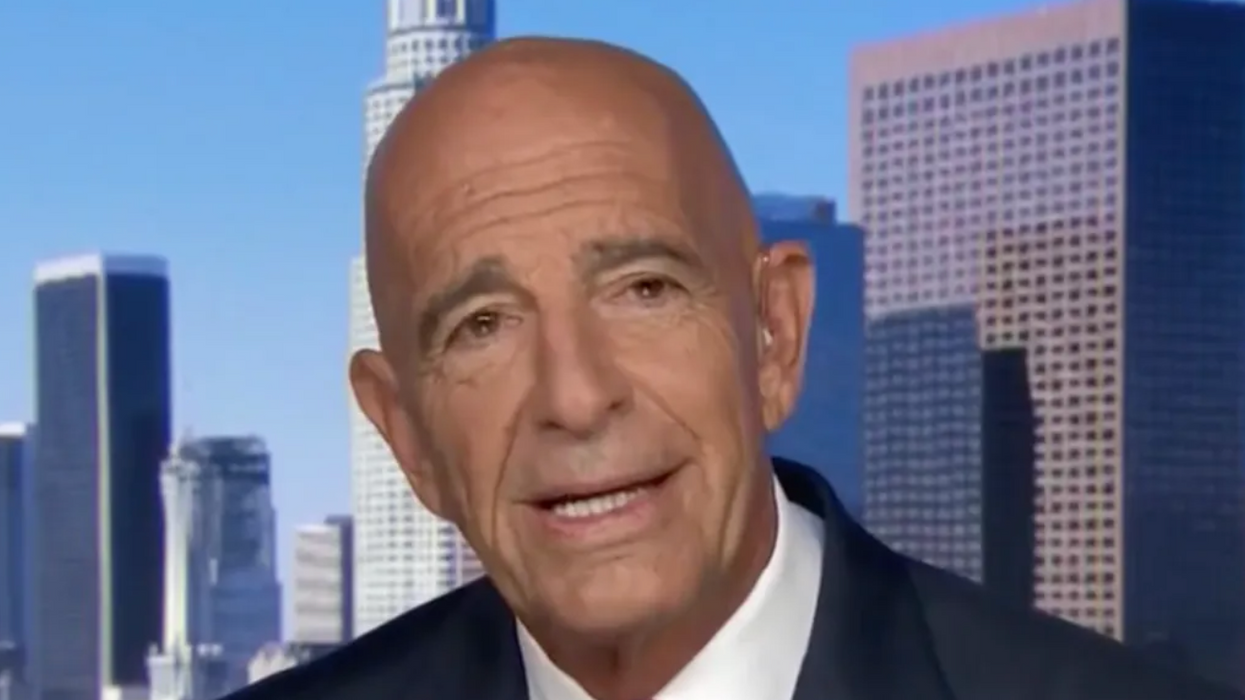 Screenshot from CNN
Reprinted with permission from Alternet
Federal law enforcement authorities have arrested a top Trump friend and ally, Tom Barrack.
Barrack served as then-President Donald Trump's chairman of his 2017 inaugural fund. The charges are not believed to be related to that fund.
"Few people are closer to Trump than Barrack, his friend for three decades," an October, 2017 Washington Post article said of Barrack.
"Barrack as Barrack helped rescue Trump's real estate empire years ago. He was the top fundraiser for Trump's 2016 presidential campaign. He turned down a Cabinet offer, preferring to be an outside adviser, although his name is still mentioned as a potential White House chief of staff should Trump decide to choose a new one. Above all, Barrack has remained unfailingly loyal to Trump, whom he sees as a shrewd politician."
UPDATE:
NBC's Tom Winter reports charges include acting as an "agent" of a foreign government, "influencing the foreign policy positions of the Trump campaign in 2016" and lying to the FBI:
UPDATED: The Justice Department says that Barrack has been charged with acting as an agent of the United Arab Emirates (UAE) at the direction of UAE officials by influencing the foreign policy positions of the Trump campaign in 2016 and lying to the FBI.https://twitter.com/Tom_Winter/status/1417553154825146369\u00a0\u2026

— Tom Winter (@Tom Winter) 1626807043