Retired Marine General Says Tuberville 'Is A Coward'
@MJBoddie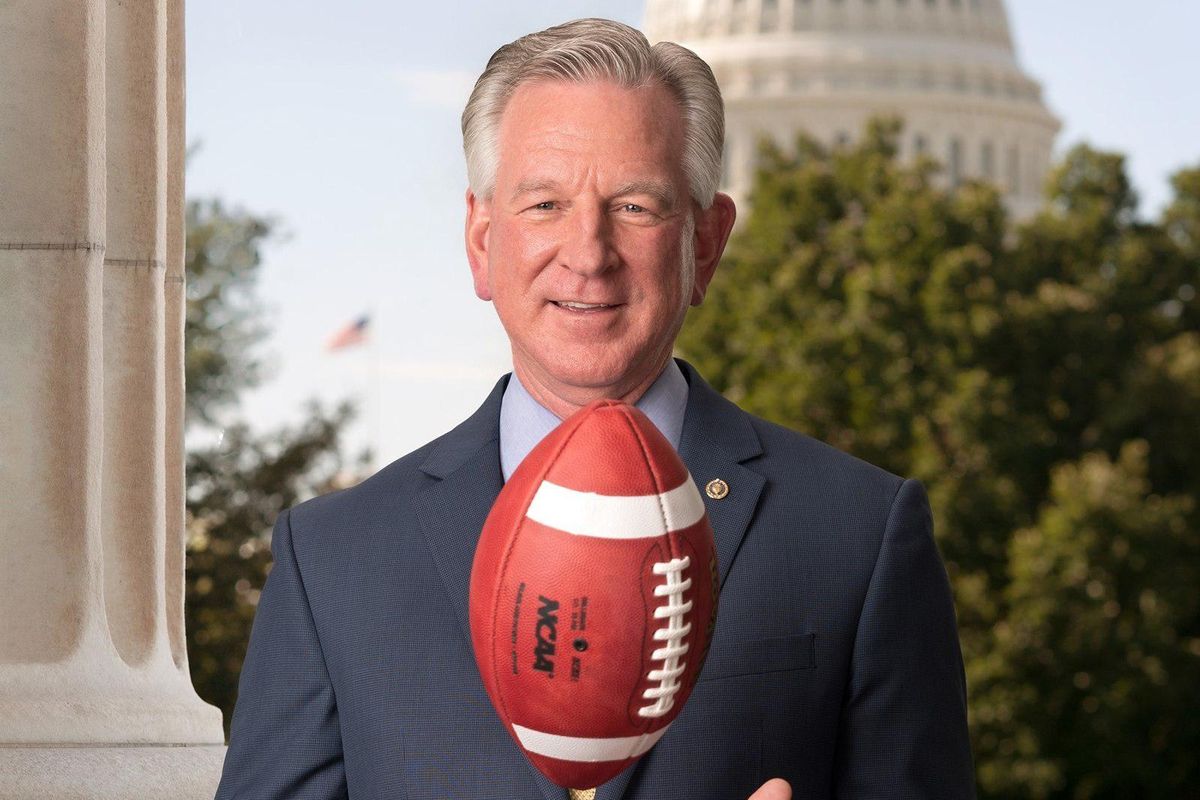 Sen. Tommy Tuberville (R-AL) continues to catch heat from lawmakers, prominent veterans and even President Joe Biden for his persistence in blocking military promotions over his disagreement with a healthcare policy that could help with abortion-related expenses.
According to a July 28 Rolling Stone report, the Republican senator was called a "coward" by retired two-star Marine Corps Major General Arnold Punaro during a recent Politico interview.
The ex-Armed Services Committee director said, "I have a huge problem with what Sen. Tuberville is doing. He's a coward, in my book. He won't even bring an amendment to the floor and get it voted on to change the [abortion] policy. It is having an impact. And unfortunately, the only way you can ever prove it to somebody like Sen. Tuberville — who's never served […] you're not going to really be able to prove it to anybody until young Marines and young soldiers die in combat because they're not as well led."
Rolling Stone notes the Marines are without "a commanding officer for the first time in over 150 years because of Tuberville's blockade, which Punaro described as a 'pathetic' push to prioritize fundraising over national security."
Punaro's staunch criticism of the senator comes after United States Defense Secretary Lloyd Austin recently urged Tuberville "to end his blockade of military appointments because he disagrees with the military's policy of providing servicemembers with medical packages that include assistance for abortion-related expenses."
The GOP leader was also recently lambasted by Sen. Michael Bennet (D-CO), who said service members "have sacrificed their entire adult lives. They have sacrificed time with their family. They have sacrificed everything for this country, and now they've been promoted and the senator —or they've been put on a list to be promoted — and the Senator for Alabama has put a hold on them, which has never happened before in the history of the United States."
Reprinted with permission from Alternet.