Tony Blair Ridiculed After Saying Millions Of Muslims 'Fundamentally Incompatible With The Modern World"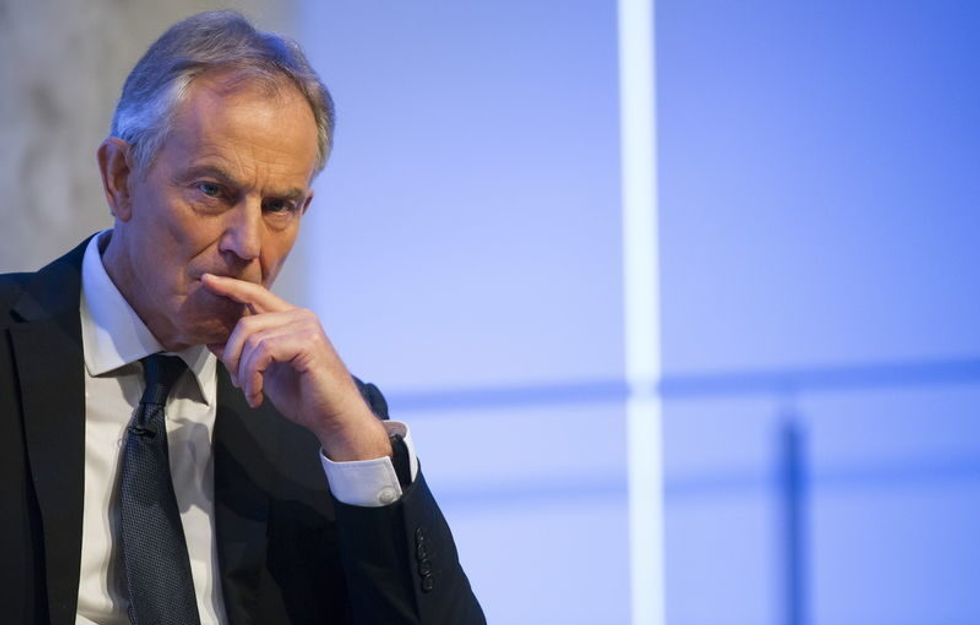 Tony Blair made a brief return to international notoriety this week when he claimed that millions of Muslims were "fundamentally incompatible with the modern world." The former British prime minister made his (now widely ridiculed) remarks in an interview with The Sunday Times in the aftermath of a week of terrorist attacks around the world.
Twitter users, led by Ahmed Shihab el-Din, a prominent and widely-followed young Palestinian journalist, reacted with incredulity and sarcasm to Blair's remarks with the #IncompatibleMuslim hashtag.
Blair's reputation among Muslims across the world was severely tarnished by his overenthusiastic support for the invasion of Iraq, and his remarks concerning Muslims and Islam since he left office have done little to repair that relationship.
As recently as October 2015, he said in a column on CNN, "Not until the Middle East has gone through its painful transition to modernity will we be able to pass a full judgment on the effects of decision to go to war in 2003."
Telling a generation of young, educated, and technologically savvy Muslims who grew up under the shadow of the Iraq invasion to cast aside judgement of a clearly unpopular war because their people have yet to go through a "painful transition to modernity" has only further hardened the response to Blair's condescension.
Perhaps a little sarcasm was the necessary antidote to years of being talked down to.