Trial Reveals GOP 'Lies' And 'Secret Maps' In North Carolina Redistricting Process
@alexvhenderson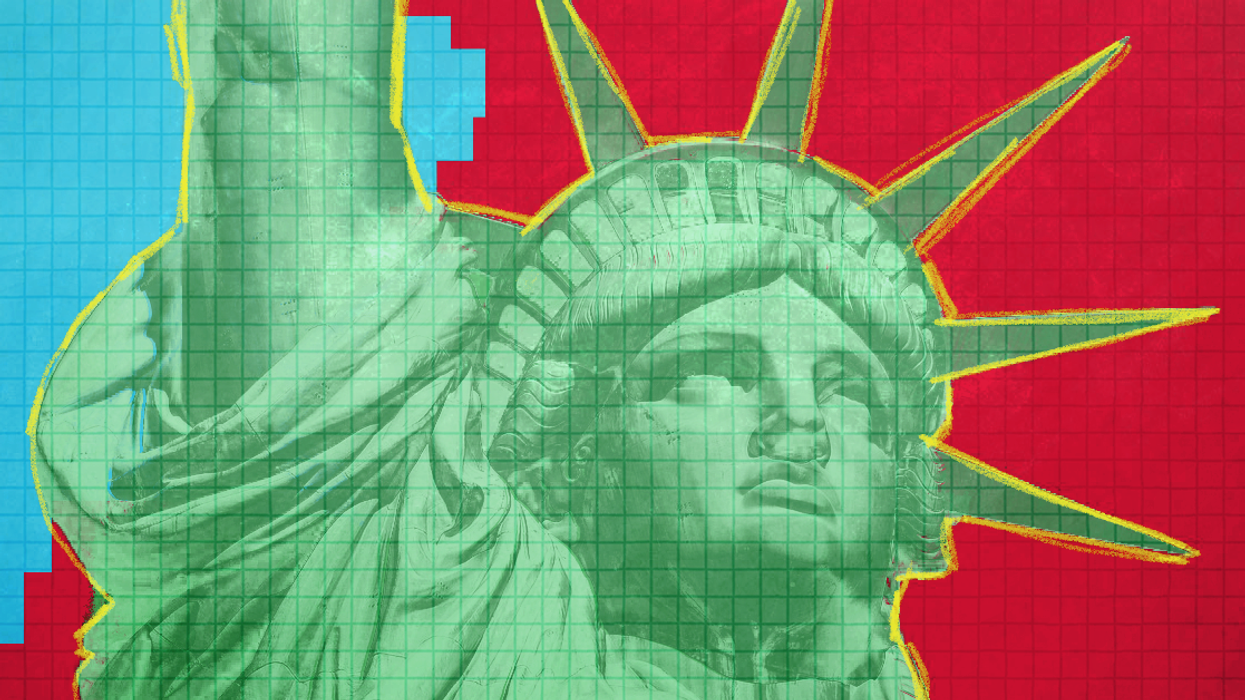 In North Carolina, a civil trial has found Republicans and Democrats at odds over 2021's redistricting process for congressional districts in the state. Democrats, in a lawsuit, have accused North Carolina Republicans of partisan gerrymandering, while Republicans are insisting that their new congressional maps are quite fair. And this week, the Raleigh News & Observer's Will Doran reported that State Rep. Destin C. Hall — a Republican who oversaw GOP redistricting in North Carolina in 2021— testified that he had used secret maps in the process.
Doran reports, "A political trial that has mostly been dominated by math and academic research erupted in drama late Wednesday, when a top Republican redistricting leader said on the witness stand that he had used secret maps, drawn by someone else, to guide his work. That statement, made under oath, appears to directly contradict what he told Democratic lawmakers at the legislature in November, shortly before the Republican-led legislature passed those maps into law over Democrats' objections."
The 34-year-old Hall, who was first elected to the North Carolina House of Representatives in 2016 and is now serving his third term, described the maps as "non-consequential."

"In the 2021 redistricting process," Doran reports, "GOP lawmakers drew new maps of the political districts for North Carolina's state legislature and U.S. House of Representatives seats, which will be used in every election from 2022 through 2030 — unless they are overturned in court, which is what this week's trial has been about."
Doran adds, "Republicans have defended their work as the most transparent redistricting process in history, and devoid of any political data that could have helped them tweak the maps to make them as favorable as possible to GOP candidates in the future. But on Wednesday, Hall — a Lenoir Republican who leads the House redistricting committee — said that he would sometimes refer to 'concept maps' that his top aide, Dylan Reel, had brought to him…. The liberal challengers in the lawsuit asked if they could see those concept maps — to analyze them, potentially for signs that they used a process that violated the rules the legislature was supposed to be following. But the legislature says those maps no longer exist."
The plaintiffs in the lawsuit, according to Doran, "accused North Carolina Republicans" of "withholding evidence," implying that they knew the "concept maps" would be destroyed and should have saved them.
According to Doran, "Democratic Rep. Zack Hawkins, a member of the House redistricting committee, testified after Hall did on Wednesday and said he feels lied to. Hawkins also said he thought Hall, as the leader of the committee, could and should have done more at the time to ensure that outside materials with political data didn't make their way into the process."
Reprinted with permission from Alternet