New Polls: Trump Seems To Be Losing Ground In Electoral College Contest
@alexvhenderson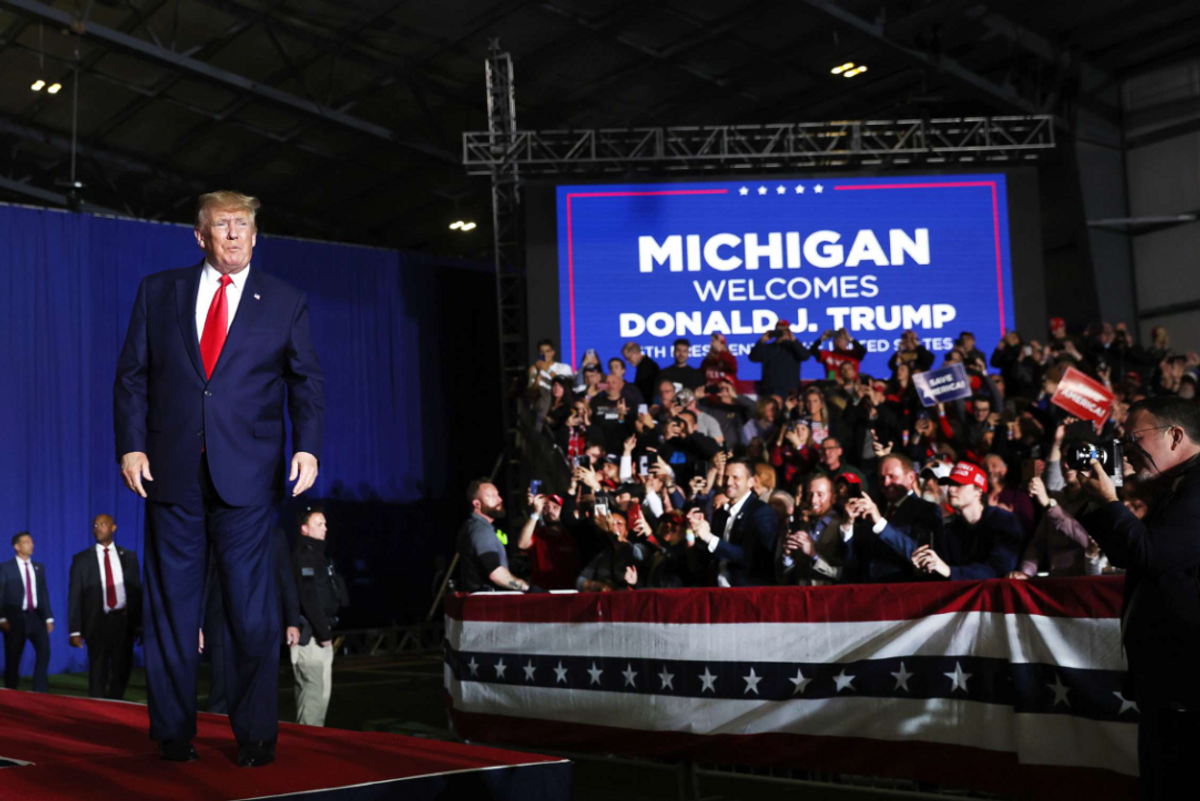 Unless there is a dramatic sea change in the 2024 GOP presidential primary, frontrunner Donald Trump has a good chance of going up against President Joe Biden next year.
Republican and Democratic strategists have been paying close attention to what polls are saying about a hypothetical Biden/Trump rematch. A Morning Consult poll released on September 6 found Biden with a 3 percent lead over Trump, while Biden trailed Trump by 1 percent in a CNN poll that came out the following day.
Those are national polls, however. And the Biden and Trump campaigns are also studying polling data on key swing states like Pennsylvania, Arizona, Georgia, Wisconsin and Michigan (all of which Trump won in 2016 but lost in 2020).
In a report published on September 11, the New York Times' Nate Cohn stresses that Biden may be gaining an "Electoral College advantage."
"In the midterm elections last fall," Cohn explains, "Democrats fared about the same in the crucial battleground states as they did nationwide. And over the last year, state polls and a compilation of New York Times/Siena College surveys have shown Mr. Biden running as well or better in the battlegrounds as nationwide, with the results by state broadly mirroring the midterms."
Cohn adds, "The patterns in recent polling and election results are consistent with the trends in national surveys, which suggest that the demographic foundations of Mr. Trump's Electoral College advantage might be fading."
According to Cohn, three "basic pieces of evidence" indicate that Trump's "key advantage might be diminished today: the midterms, the Times/Siena polls and state polls."
"On average, Mr. Biden continues to match his 2020 performance in the states where Democrats fared better than average in the midterms, a group that includes every major battleground state," Cohn observes. "Instead, all of his weakness in Times/Siena national polling is concentrated in the states where Democrats fared worse than average last November. In the sample of 774 respondents in the battleground states, Mr. Biden leads Mr. Trump, 47-43, compared with a 46-44 lead among all registered voters nationwide."
Cohn continues, "On the other hand, Mr. Biden leads by 17 points, 50-33, in a sample of 781 respondents in California and New York — the two blue states that primarily cost Democrats the House last November — down from a 27-point margin for Mr. Biden in 2020."
Reprinted with permission from Alternet.