New York Attorney General's Probe Of Trump Asset Fraud Is 'Nearly Complete'
@next2godwin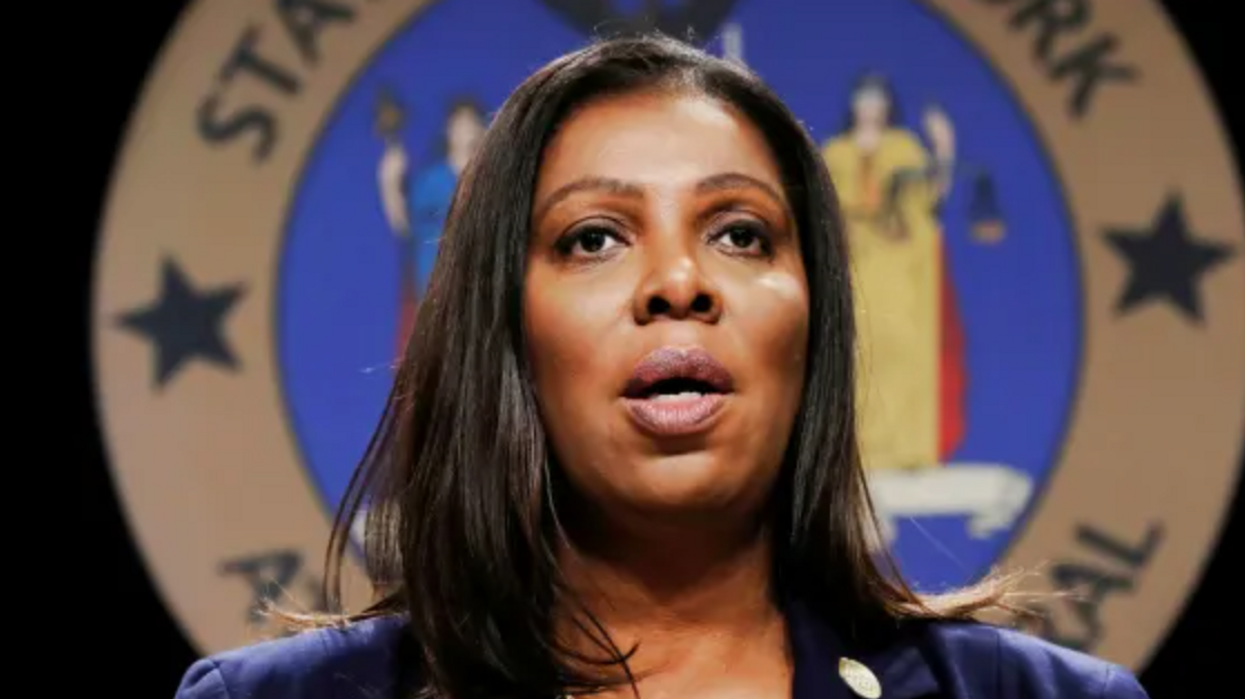 Photo by Reuters
The office of the New York attorney general, Letitia James, said it has almost completed a civil investigation into the Trump Organization's "nesting doll" assets.
Investigators told a court Monday that they're waiting to search two cellphones belonging to former President Trump and two computers owned by his longtime assistant Rhona Graff, per CNN.
"The process is near an end," said Kevin Wallace, senior enforcement counsel in the attorney general's office.
James' office hired a third-party firm to search Trump Organization's files, and it found 151 people or entities that may possess documents sought by the office. Still, Wallace stressed the office's focus on finding the "most important" pieces of information because, under the statute of limitations, the office had until Saturday to file its lawsuit.
Although the tolling agreement with the Trump Organization will end on Saturday, the attorney general's office could take several weeks to decide how to proceed with its investigation.
On Monday, New York State Judge Arthur Engoron held Trump in civil contempt for an inadequate response to a subpoena by James' office and slapped the former president with a $10,000 per day fine — a ruling Trump appealed on Wednesday.
"Given the upcoming end of the tolling agreement we will likely need to bring some kind of enforcement action in the near future to preserve our rights," Wallace said.
Lawyers for the attorney general's office agreed to a meeting with Trump Organization's attorneys to, according to Wallace, flesh out what "appropriate resolutions might look like" in a case that has hung for three years over Trump, who has called James a "racist" and the investigation, a "witch hunt."
In court filings, the attorney general's office has said it believes Trump Organization made misleading statements and omissions in its financial statements to lenders and insurers to get tax benefits.
Trump and his children, Ivanka Trump and Trump Jr., have failed to cooperate with investigators and appealed an earlier ruling by the same judge demanding they sit for depositions. However, Eric Trump was deposed in 2020, and he invoked the Fifth Amendment more than 500 times.
"The company relies more on its people than its systems," Wallace said to the court, noting that hundreds of entities in the Trump Organization moved millions of dollars around many business units using different accounting systems.
Wallace alluded to Trump's golf course in Jupiter, Florida, purchased for $5 million in 2012, stuffed into a financial statement with $2 billion of club assets, and suddenly valued by the company at $46 million. Investigators are yet to determine where the extra $41 million originated.
"Each of these assets is like a Russian nesting doll," Wallace added.
A lawyer for Trump Organization, Alina Habba, dismissed Wallace's claims, arguing that the company's operations mirror "how real estate companies operate."