Trump Ad In Ohio: John Kasich Is A Loser!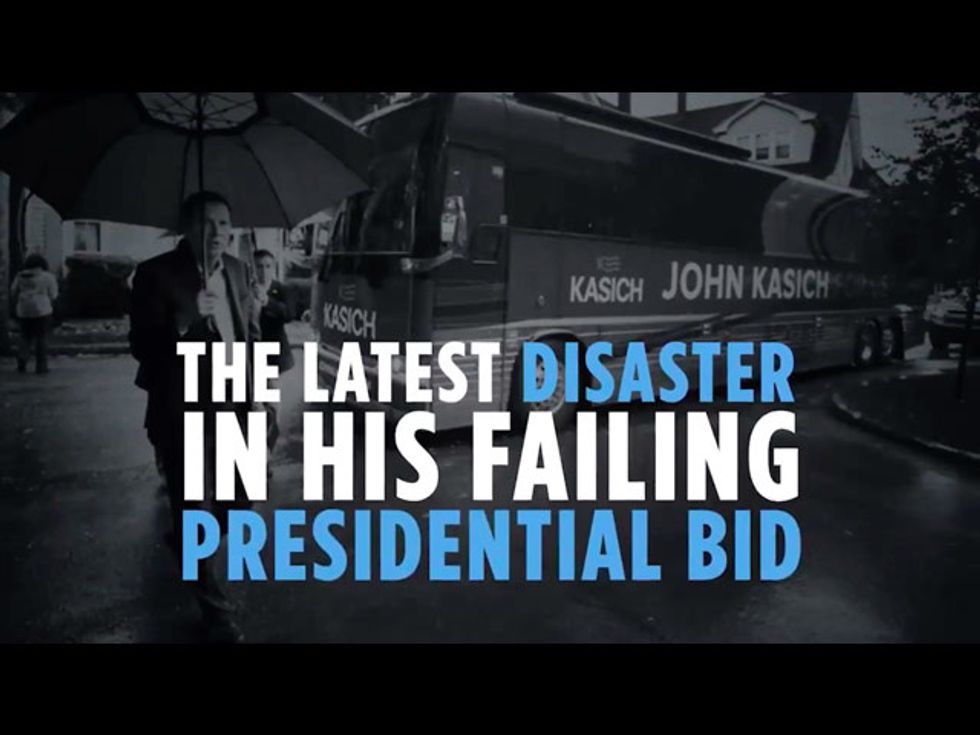 Donald Trump's new campaign ad in Ohio makes the ultimate accusation against Gov. John Kasich.
"After John Kasich helped Wall Street predator Lehman Brothers destroy the world economy, he decided to run for governor of Ohio," the announcer says. "John Kasich has been an absentee governor, spending most of his time everywhere but Ohio…"
And then, the knife goes in: "…especially Michigan, the latest disaster in his failing presidential bid." Calling Kasich a loser in Michigan, where he came in third place behind the winner Trump and second-place candidate Ted Cruz despite his heavily targeting of the state with a regional Rust Belt appeal, seems to be purposeful slam.
This ad also pointedly undermines the GOP's new national strategy of going after Trump with specific candidates in targeted states, as the race enters the phase of winner-take-all primary states, in order to trigger the complex processes of a brokered convention in which no candidate has a majority.
Trump's message to the voters: Kasich is a loser, so why would you want to vote for him? Get with the winner.
The ad closes: "Kasich gave Ohio Obamacare, and increased our budget more than any other governor in the U.S. We don't need him in Ohio — and we certainly don't need him in Washington. John Kasich — just another all-talk, no-action politician."