Trump Admits 'No Proof' Behind His Lies About Migrant Caravan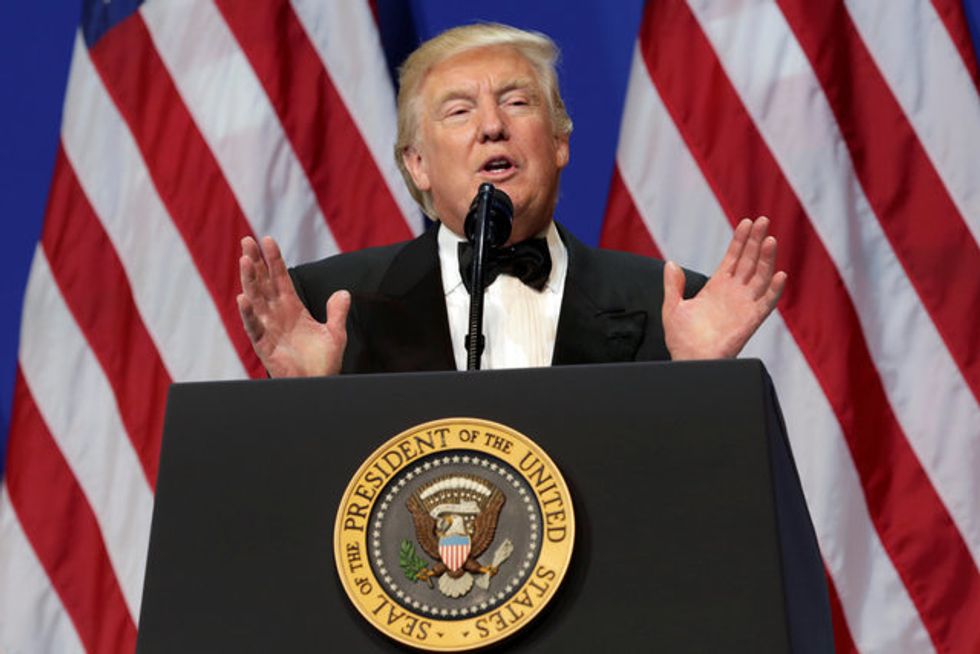 Reprinted with permission from Shareblue.
Trump was caught in one of the thousands of lies he has told — this time, his racist lies about refugees traveling through Mexico — but this time, he actually admitted he had no proof for his nonsense.
During an impromptu gaggle in the Oval Office Tuesday afternoon, Trump was pressed on his baseless claim that the group of migrants contains "unknown Middle Easterners" intent on crossing the border into the United States.
Trump then claimed that immigration officials tell him, "It happens all the time, from the Middle East."
"But there's no proof," CNN reporter Jim Acosta noted.
"Well, there could very well be," Trump said.
"But there's no proof," Acosta repeated.
"There's no proof of anything, there's no proof of anything," Trump replied. "But there could very well be."
Trump is right about one thing: There is no proof to back up his multiple lies because, as one Fox News anchor put it, "It doesn't exist."
Even the "statistics" Pence invoked to support his audacious claim — "It's inconceivable that there are not people of Middle Eastern descent in a crowd of more than 7,000 people advancing toward our border," he said earlier in the day — were also bogus, as Pence's office later conceded.
There's also no evidence to back up the thousands of other lies that Trump has told since taking office, which numbered over 5,000 as of mid-September. Trump routinely makes things up out of thin air, from imaginary U.S. Steel plants to millions of fraudulent voters who don't exist.
On Tuesday, Trump once again demonstrated that he's just making up the atrocious things as he goes and has zero proof to back any of it up.
Published with permission of The American Independent.