Trump Adviser Kudlow Would Abolish Minimum Wage Laws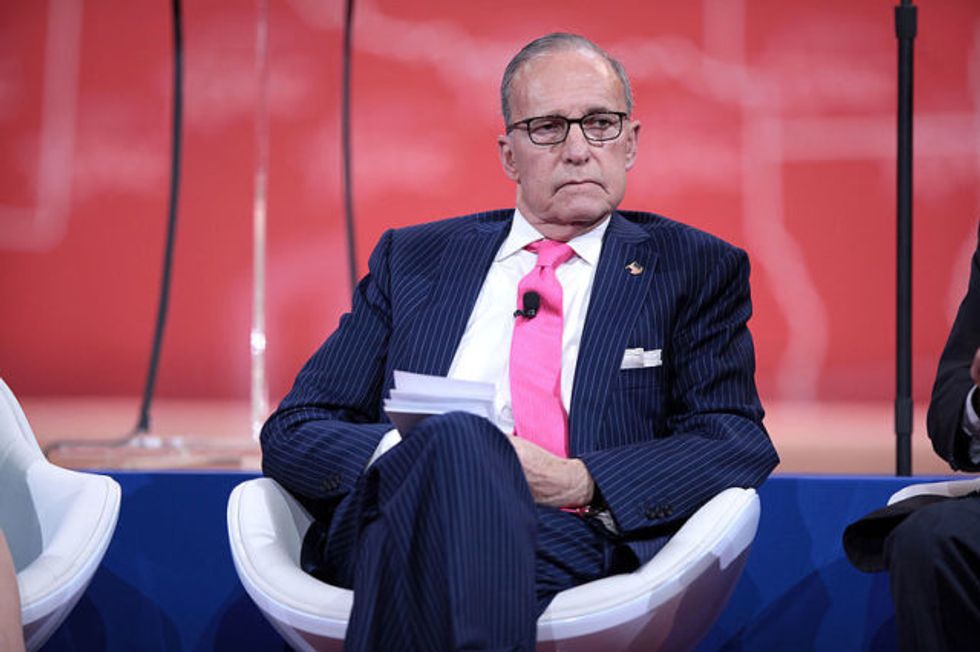 Reprinted with permission from Shareblue.
Trump chief economic adviser Larry Kudlow loves the trillions of dollars the Trump tax scam gave to the wealthy, but he doesn't think working Americans deserve a minimum wage, let alone a living wage.
During a Washington Post Live event, interviewer Robert Costa asked Kudlow if he and Trump could possibly cut a deal with Democrats on the minimum wage after the midterms.
"My view is no," Kudlow said. "My view is a federal minimum wage is a terrible idea. Terrible idea."
He said raising the minimum wage would be damaging to small businesses, but also argued against the very existence of minimum wage laws of any kind.
"Idaho is different than New York. Alabama is different than Nebraska. That's why the federal minimum wage doesn't work for me," Kudlow said.
Kudlow concluded by saying that he opposes minimum wage laws at the state and local levels, as well, but that those laws are "up to the states and localities."
Kudlow's talking points about the minimum wage are false. Multiple studies have shown that raising the minimum wage has little or no impact on job creation, while it would have a dramatic effect on poverty.
And he's not just saying the federal minimum wage, which has not been increased since 2009, should not be raised, he's saying it should not exist at all.
Kudlow's opposition to the minimum wage is all the more galling given his praise for the Trump tax scam, which has rewarded the wealthiest people in the country, and companies that have largely used the windfall to pad profits and stock prices.
That's why Republicans have completely abandoned the tax scam ahead of the midterms, instead focusing their campaigns on racist messaging about immigrants and others.
It's no surprise that multi-millionaires like Larry Kudlow love Trump's giveaway to the rich, but telling Americans they don't even deserve a minimum wage is a despicable way to rub our noses in it.
Published with permission of The American Independent.