Trump Badgering White House Witnesses In Mueller Probe
@FAWFULFAN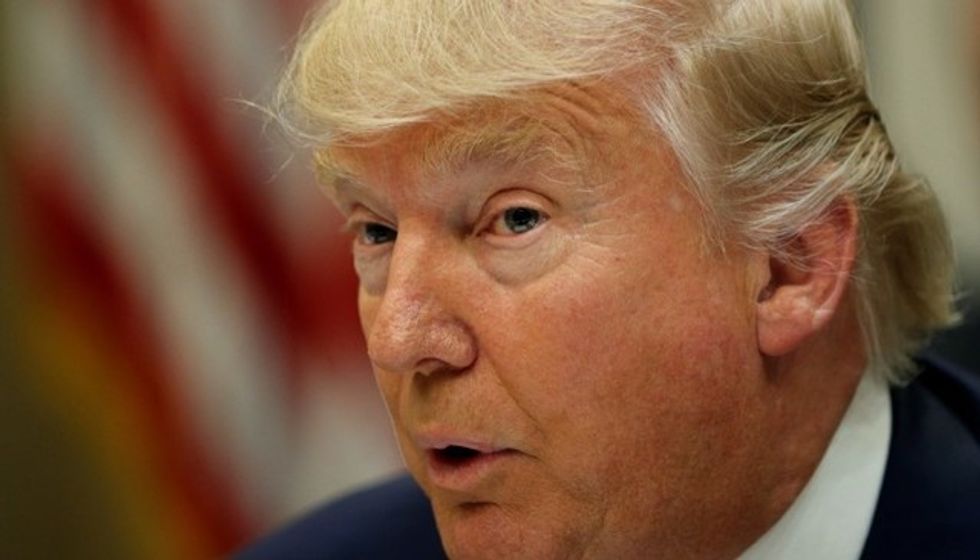 Reprinted with permission from Shareblue.com
If Trump was nervous about special counsel Robert Mueller and the Russia investigation before, he now appears downright terrified. And according to a new report in The New York Times, he's privately hectoring his staff about it.
Three sources told the Times that Trump "asked key witnesses about matters they discussed with investigators" in the past two months. Specifically, Trump pestered White House counsel Don McGahn and former chief of staff Reince Priebus.
Trump demanded that McGahn publicly deny the story that Trump had ordered him to fire Muellerlast summer. McGahn refused, and Trump then tried to insist that he had never given the order at all. But McGahn told him that he had.
In another episode, Trump asked Priebus what he had discussed with Mueller's prosecutors during his interview. In particular, Trump wanted to know whether they had been "nice."
"It is not illegal for the subject of an investigation to learn what witnesses have told investigators," the Times notes. "But that is usually done through lawyers for the people involved because their communications are often shielded from prosecutors because of attorney-client privilege."
Trump's actions fit a pattern of meddling in the affairs of anyone he perceives as posing a legal threat to him. And it was that same pattern that led him to fire former FBI Director Jim Comey.
Moreover, the Washington Post's Philip Rucker notes that if Trump tried to push McGahn into denying reporting he knew to be true, that could be further evidence of obstruction of justice. And it is obstruction of justice toward which Mueller appears to be building his case.
Trump's actions toward McGahn and Priebus aren't doing him any favors regarding Mueller's investigation. Personally badgering people in this way only makes him look quite nervous — and certainly not innocent.