Trump Exploits Migrant Child Deaths, Blames Democrats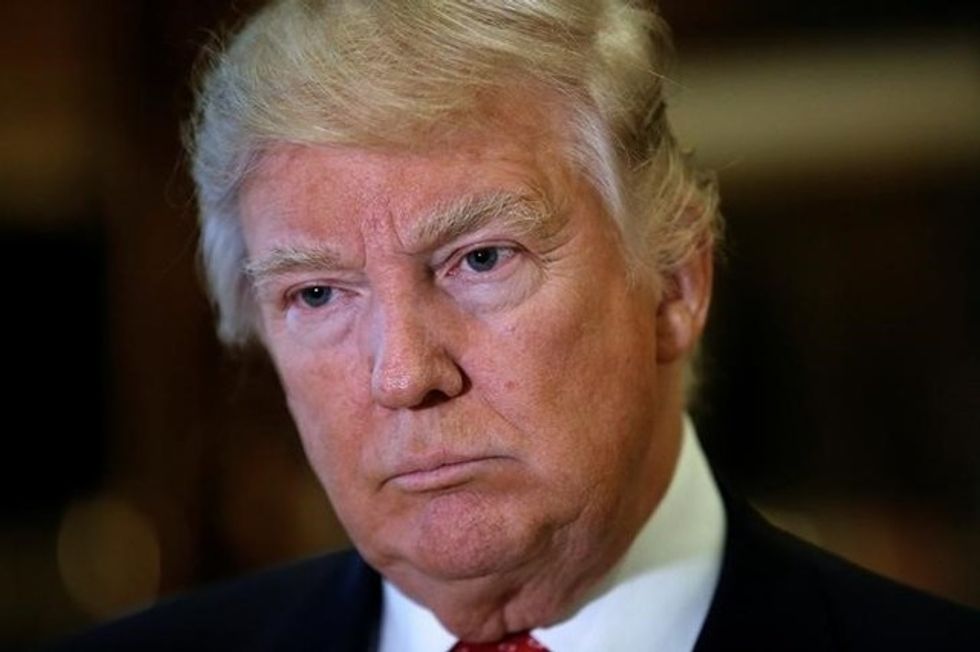 On Saturday afternoon, President Trump blamed Democrats for the recent deaths of two migrant children held by Customs and Border Protection. In a series of angry tweets, he exploited those tragedies to justify his insistence on a border wall as the government shutdown entered its second week.
"Any deaths of children or others at the Border are strictly the fault of the Democrats and their pathetic immigration policies that allow people to make the long trek thinking they can enter our country illegally," he wrote on Twitter. "They can't. If we had a Wall, they wouldn't even try!"
Trump claimed that both children, Guatemalan migrants who had crossed the border from Mexico, were sick before federal agents apprehended them. But their medical condition and the events leading to their deaths remain under investigation by authorities. His tweets, Trump's first public comments on the children's deaths, deflected responsibility and expressed no concern for the bereaved families.
The deaths of Jakelin Caal, 8, and Felipe Gomez Alonzo, 8, have renewed public outrage over the "zero tolerance" immigration policies of the Trump administration — and raised serious concern about the treatment of immigrants in custody at the border.
Democrats swiftly denounced Trump's indecent political opportunism. "The first reaction to the news of a death of a child in our custody ought to be empathy for the family and, frankly, enormous distress that that happened at all. It's now the second such death," said Rep. Gerry Connolly (D-NY), who sits on the House Oversight and Government Reform Committee.
."And instead, our President––who apparently lacks any capacity for human empathy––decides to use the death of two children as a political tool, something he can hit his opponents with. I think it's really yet another new low in a president filled with new lows," Connolly added.
Rep. Ted Lieu (D-CA) promised that under new Democratic leadership, the House would investigate the migrant children's deaths.
"Even #MAGA folks would concede that @POTUS is not a doctor. He's just making stuff up again," wrote Lieu in a tweet responding to Trump. "In January the House of Representatives will hold hearings with witnesses under oath and find out what happened."