Trump Boasts Of TV Ratings, Berates Media As Thousands Are Dying
@HunterDK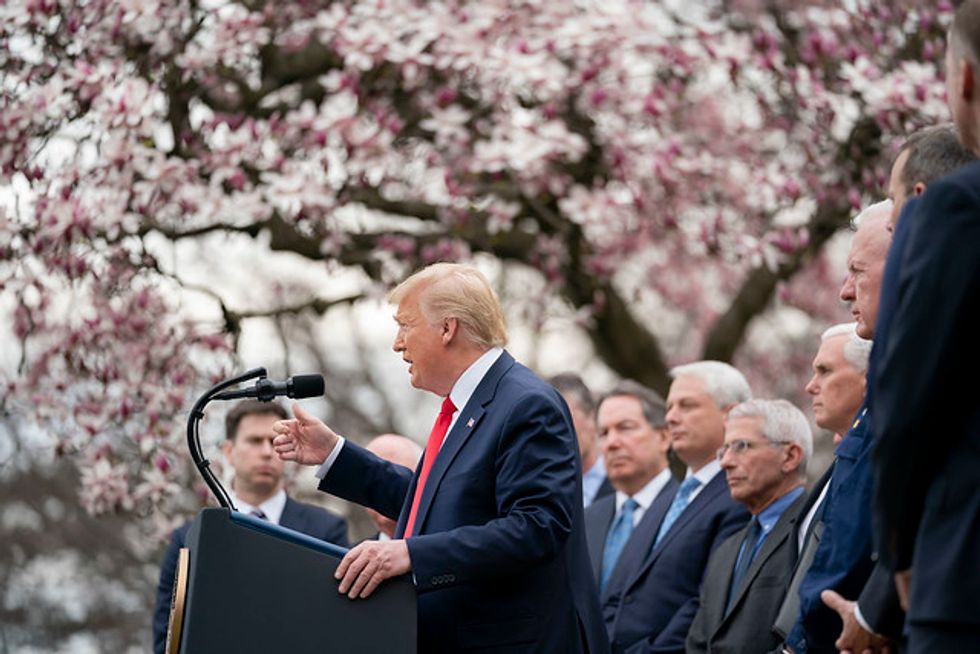 Reprinted with permission from Alternet.
Donald Trump, on Sunday afternoon:
Over 2,300 Americans have now died in the COVID-19 pandemic, due in large part to a government response that was delayed for weeks while Trump, conservative pundits, and his other allies suggested dire warnings of the pandemic's potential spread were a "hoax" intended to make him look bad. The man is unfit for office; he cannot react to any crisis except as opportunity for self-promotion. Republican leaders continue, even as deaths mount, to offer no pushback to his false claims and incompetent measures.