Trump Brands American Jews 'Disloyal' For Supporting Democrats
@KailiJoy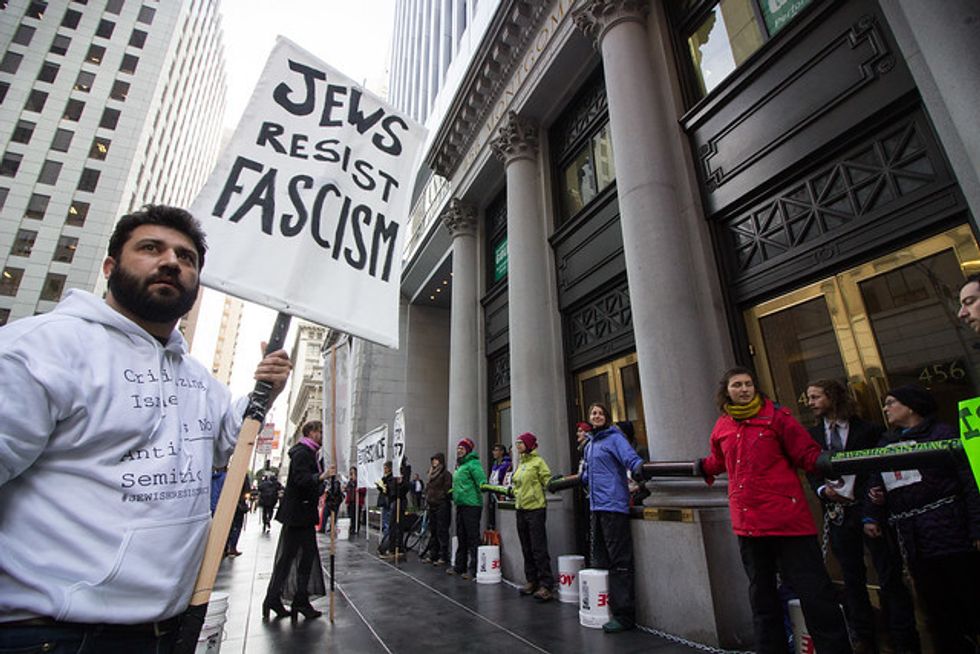 Trump took his attacks on American Jews to a new low Tuesday when he accused them of being "disloyal" for supporting the Democratic Party.
"I think any Jewish people that vote for a Democrat — I think it shows either a total lack of knowledge or great disloyalty," Trump told reporters in the Oval Office.
Trump has a long and ugly record of anti-Semitic remarks and behavior, though certainly his most infamous was his insistence in 2017 that rioting neo-Nazis in Charlottesville were "very fine people."
He regularly conflates American Jews with Israeli politics, insisting that American Jews should support him because of his support for Israel's right-wing prime minister. In April, while addressing a group of Jewish Republicans, he referred to Benjamin Netanyahu as "your prime minister."
Trump has repeatedly tried to turn American Jews against the Democratic Party, even though they are overwhelmingly Democratic and liberal. A poll earlier this year found that just 25 percent of American Jews identify as Republicans.
That poll also found that 71 percent of American Jews disapprove of how Trump has handled the rise of anti-Semitism, while nearly 60 percent say Trump "bears at least some responsibility for the shootings at synagogues in Pittsburgh and Poway, [California]."
"The Jewish American electorate remains overwhelmingly opposed to President Trump, motivated largely by the Jewish community's positions on domestic policy issues," the Jewish Electorate Institute wrote in a summary of its poll findings. "These include immigration and health care, as well as concerns about rising anti-Semitism, gun violence, and rise of white nationalism, which respondents partially attribute to President Trump."
Trump has never taken any responsibility for, or even addressed, the rise in anti-Semitic attacks during his time in office. He has made it quite clear that the only issue he thinks American Jews care about is Israel, and that his embrace of Netanyahu's policies means American Jews should be supporting him.
But now, he's gone a step further and accused his fellow Americans of disloyalty, though it's not clear to whom he thinks American Jews should be loyal. To Israel? To Trump? To the GOP?
Accusing American Jews of insufficient loyalty is an outrageous claim for any politician to make, but it's especially audacious coming from a man who regularly gives a wink and a nod to anti-Semitic white supremacists and has called the very people who riot against Jews "very fine people."
Published with permission of The American Independent.