Trump Campaign, RNC Advertising On Infowars Conspiracy Channel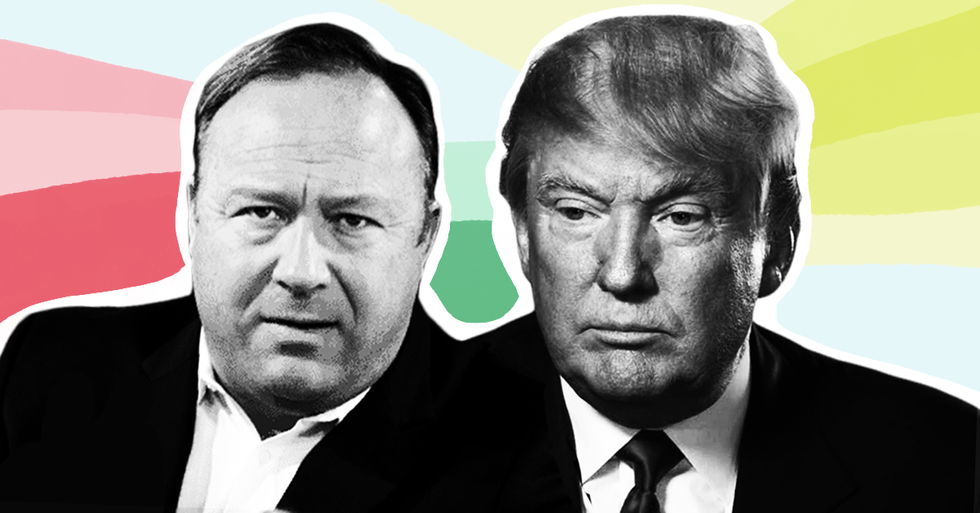 Reprinted with permission from MediaMatters.
The Trump Make America Great Again Committee — a joint fundraising operation run by President Donald Trump's 2020 re-election campaign and the Republican National Committee — is running a campaign advertisement on toxic conspiracy theorist Alex Jones' YouTube channel.
Media Matters observed the ad just a day after Jones used his YouTube channel to depict survivors of the Parkland school shooting as members of the Hitler Youth:
During the March 27 broadcast of The Alex Jones Show, Jones broadcast a video that dubbed a Hitler speech over Parkland survivor David Hogg's speech at the March For Our Lives gun violence rally and depicted Parkland survivor Emma Gonzalez and other march participants as members of the Hitler Youth.
Jones has been at the forefront of pushing conspiracy theories about survivors of the February 14 mass shooting at Marjory Stoneman Douglas High School.
Jones also pushed conspiracy theories about the 2012 Sandy Hook Elementary School shooting — labeling it "a giant hoax," "staged," and "fake" — and has called other mass shootings and national tragedies "staged" "false flag" events. (He often claims that contrary to official accounts, attacks and other mass casualty events are carried out by his political opponents.)
Jones was an early Trump backer, and the president appeared on his show in December 2015 to praise Jones' "amazing" reputation. Jones says he has been in touch with Trump during his presidency and brags that his communiques reach the president during his "executive time."
Header image by Sarah Wasko / Media Matters