Trump Charged With 34 Counts As Greene And Santos Flee Counter-Protests
@nationalmemo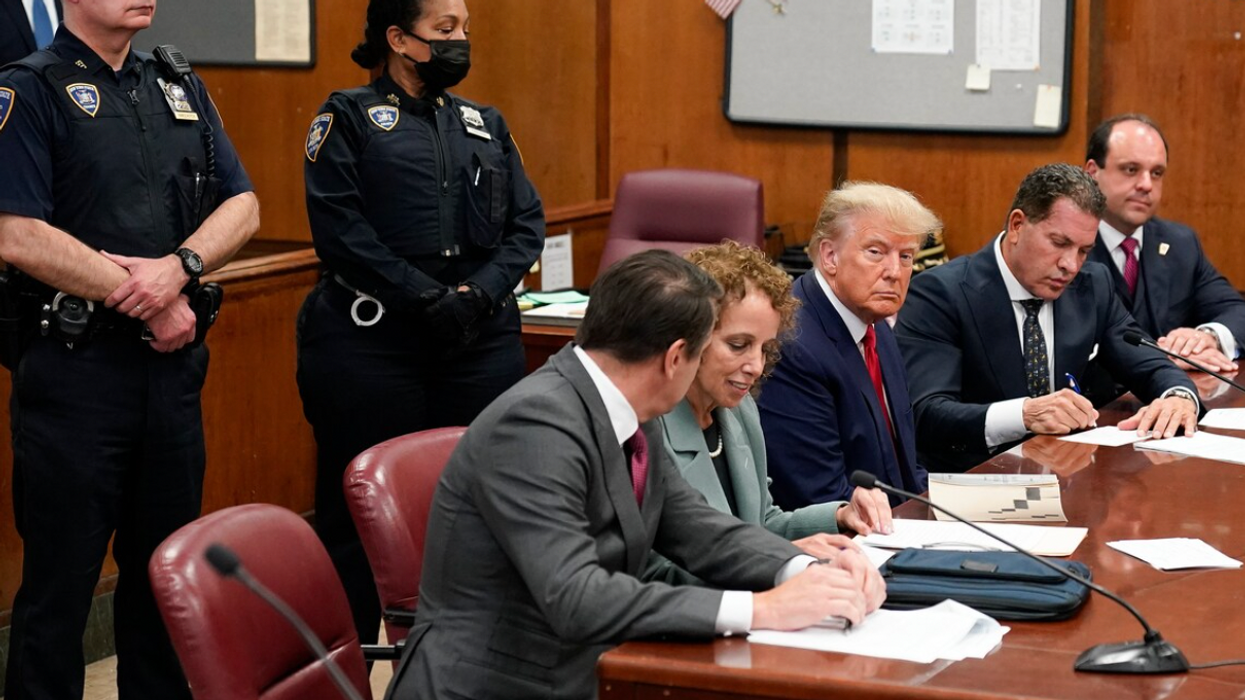 Charged with 34 counts of falsifying business records, former President Donald Trump entered a not-guilty plea Tuesday at his arraignment in Manhattan. He is accused of concealing $130,000 in hush money payments to adult film star Stormy Daniels to silence her in the weeks before the 2016 presidential election.
Trump's surrender and arrest on Tuesday marked the first occasion in American history when a former president has been criminally indicted. He spent Monday night at Trump Tower on Fifth Avenue before appearing at the downtown state courthouse to be arrested, fingerprinted, and arraigned before the same judge who heard the state's successful fraud prosecution of the Trump Organization. Looking grim as he entered the courthouse and later sat in Judge Juan Merchan's courtroom, the former president didn't speak to reporters. He plans to return to his home in Palm Beach, Florida, to deliver what his aides billed as a "major address" tonight.
Among the small gathering of his supporters outside the courthouse were Rep. Marjorie Taylor Greene (R-GA) and George Santos, who both swiftly fled the scene in the face of loud and angry counter-protesters. Greene later tweeted her view that they should be "locked up."
\u201cAccording to NY law, the counter protesters planned, organized, and funded behavior is considered disorderly conduct.\n@NYCMayor better direct NYPD to lock these people up. \nHe said he wasn\u2019t tolerating violence of any kind.\u201d

— Rep. Marjorie Taylor Greene\ud83c\uddfa\ud83c\uddf8 (@Rep. Marjorie Taylor Greene\ud83c\uddfa\ud83c\uddf8) 1680610754