Trump 'Charm' Offensive Will Not Work With Women
@FromaHarrop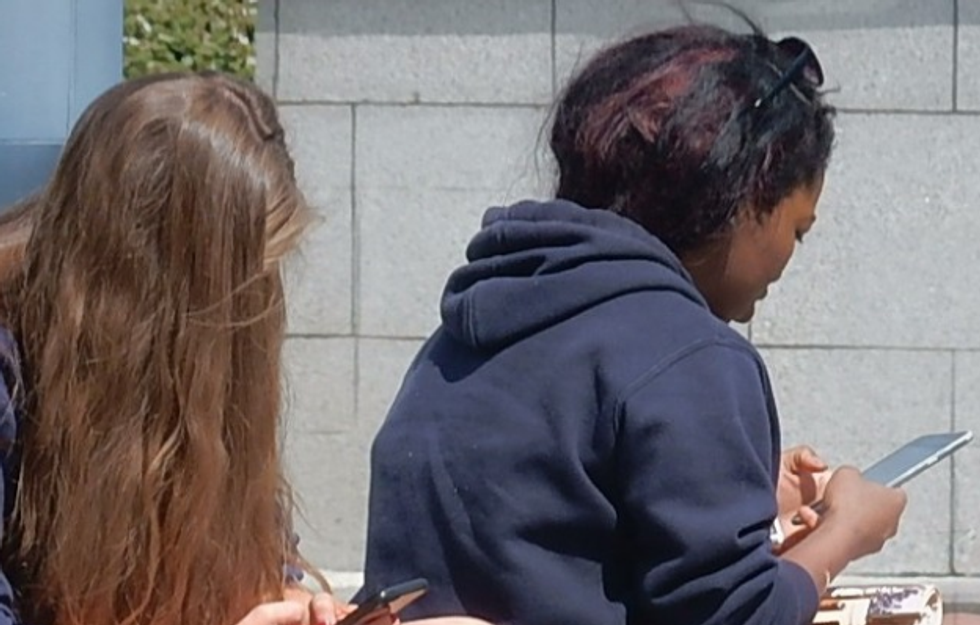 "You know, it really doesn't matter what (the media) write as long as you've got a young and beautiful piece of ass," Donald Trump philosophized during an interview with Esquire magazine.
The Republican presidential nominee has made many far less gentlemanly references to women's anatomy, all easily found online. This one ranks in the middle of the pack as measured by the vulgarity meter — and quite low on the maturity scale.
Guess what. Women don't appreciate that sort of commentary. That would include many white Republican women who, in presidential elections past, could be counted on to vote for the Republican.
The Democrat usually wins the female vote as a whole, but Republican women have prevented such deficits from turning into a rout. That is not a given this time. One more consideration: In the 2012 presidential election, some 10 million more women voted than men. That's all women put together.
Trump's recent "charm" offensive — which in his terms means talking about Latinos and blacks without racist smears attached — will not make many educated women think, "Well, maybe he's not so appalling." That's in part because this group has been following the Trump trajectory and in part because the Clinton campaign will replay the tapes again and again.
More to the point, women will rehear the lava flow of Trump's narration on women's appearance and on genitals — his own and others'. They will hear over and over about his "adult" lifetime of salivating over models and beauty queens and, on at least one unpleasant occasion, his daughter. This memory lane is longer than the Pacific Crest Trail.
Here's another sampling, provided by Tucker Carlson: After Carlson made fun of Trump's hair on CNN, Trump left him a message. "But I get more pussy than you do."
Trump's problem with many Republican women is not political incorrectness. It's not some largely harmless bit of ribaldry. It's that any woman who's been around the block once or twice can see the guy's got a screw loose.
Note that in Trump world, women are not necessarily bad. They're just not players. The women are there to be seduced and discarded as a way to score points against other wannabe alpha males.
As for the so-called security moms, one can't see those women wanting Big Hands anywhere near the nuclear button. That's in addition to his obvious ignorance of foreign and domestic issues, something that would disqualify even a totally nice fellow from the presidency.
Trumpsters, please spare us the comparisons to Bill Clinton. Clinton strayed from his marital vows in conventional ways. No one is pinning a medal on his chest for these liaisons, but they were intended to be private matters. Clinton did not publicly brag about his escapades.
Back to Trump's demographic problem: Mitt Romney won 93 percent of Republican women's votes four years ago — and lost. After the recent Republican convention, only 72 percent of Republican women polled said they'd vote for Trump. And since then, Trump's lead over Hillary Clinton among Republican women has actually shrunk by 13 percentage points.
This is understandably of great concern to Trump's new campaign manager. The new toxic-lite Trump is intended to settle the stomachs of more Republican and independent women, especially in places like the Philadelphia suburbs in the swing state of Pennsylvania.
Thing is, Clinton is all over places like Philadelphia ready to refresh women's memories of the pre-charm-offensive Trump — assuming the erratic Trump does not do it for her.
In any case, Trump never did charm very well. The offense part is down pat. And as they say, the bell cannot be unrung.
Follow Froma Harrop on Twitter @FromaHarrop. She can be reached atfharrop@gmail.com. To find out more about Froma Harrop and read features by other Creators writers and cartoonists, visit the Creators webpage at www.creators.com.
COPYRIGHT 2016 CREATORS.COM
Photo: Michael Coghlan