Trump Enraged By Rejection Of 'Executive Privilege' Claims In Jan. 6 Probe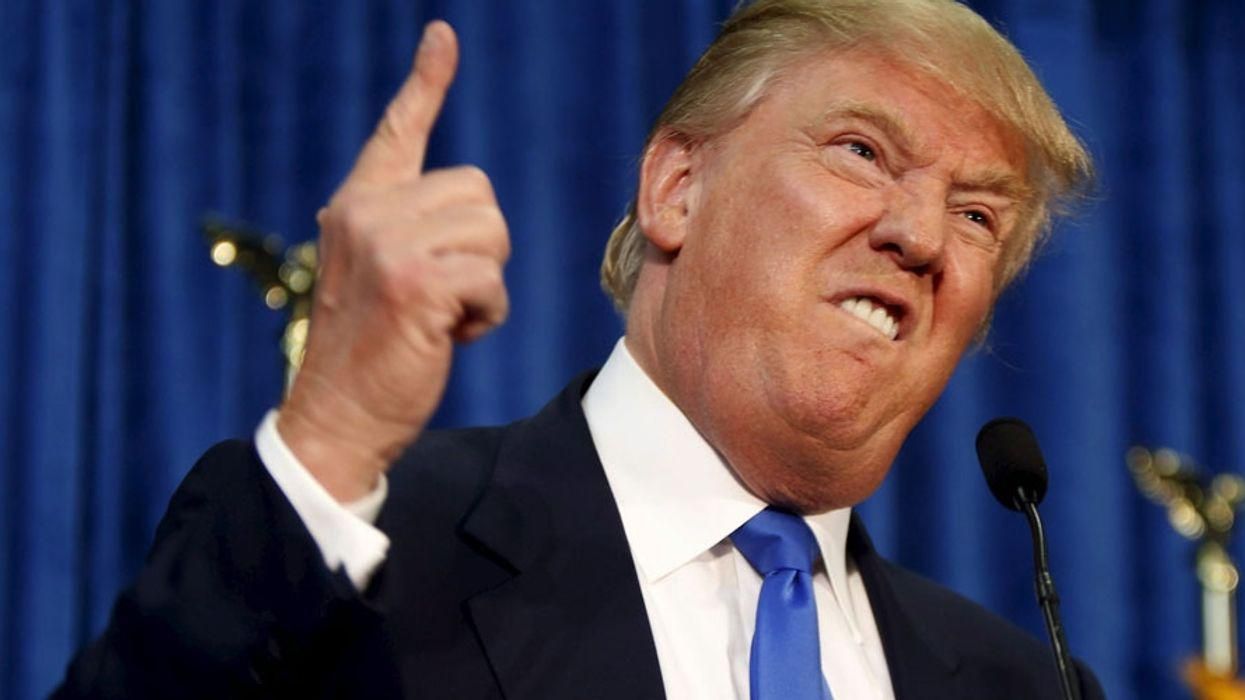 Reprinted with permission from Alternet
Former President Donald Trump lashed out at his successor after the White House refused to exert executive privilege over documents being sought by Congress.
In his Friday night statement, Trump also referred to November 3, 2020 – Election Day – as "the insurrection" and a crime."Biden has rejected our request to withhold White House information from the House Unselect Committee investigating the January 6th protest,
"Biden has rejected our request to withhold White House information from the House Unselect Committee investigating the January 6th protest, but has not taken a stance on the insurrection that took place on November 3rd, often referred to as the Crime of the Century," Trump said.
Trump is seeking to assert executive privilege to prevent documents relating to January 6 from being handed over to the select committee by the National Archives.
Executive privilege allows a president to keep certain communications confidential. Legal experts are divided on whether it applies to a former president, and Biden declined to assert it on behalf of Trump.White House Counsel Dana Remus explained the rejection in a letter obtained by NBC News: "These are unique and extraordinary circumstances. Congress is examining an assault on our Constitution and democratic institutions provoked and fanned by those sworn to protect them, and the conduct under investigation extends far beyond typical deliberations concerning the proper discharge of the President's constitutional responsibilities. The constitutional protections of executive privilege should not be used to shield, from Congress or the public, information that reflects a clear and apparent effort to subvert the Constitution itself."
The committee investigating the Capitol attack issued a request in August for records related to the attempt by Trump supporters to block the certification by Congress of Biden's November election victory.
Among the records and documents being sought are communications from Trump, members of his family, his top aides, his lawyers and dozens of other former members of his administration.The former president predicted that Biden's decision would backfire and criticized his son, Hunter.
"This will put the current White House in a terrible position when the inevitable request for information comes concerning the massive corruption by Hunter Biden and the already well-documented crimes committed by the Biden family, the least of which are Hunter's paintings selling for as much as $500,000 a piece," Trump said in his statement.
The House Select Committee warned four former members of the Trump administration meanwhile they could be subject to charges of criminal contempt of Congress if they decline to answer subpoenas from the panel."Though the Select Committee welcomes good-faith engagement with witnesses seeking to cooperate with our investigation, we will not allow any witness to defy a lawful subpoena or attempt to run out the clock, and we will swiftly consider advancing a criminal contempt of Congress referral," said Chairman Bennie G. Thompson (D-MS) and Vice Chair Liz Cheney (R-WY) in a statement.
With additional reporting from AFP