Appeals Panel Tosses Trump Bid To Shield Documents; Supreme Court Next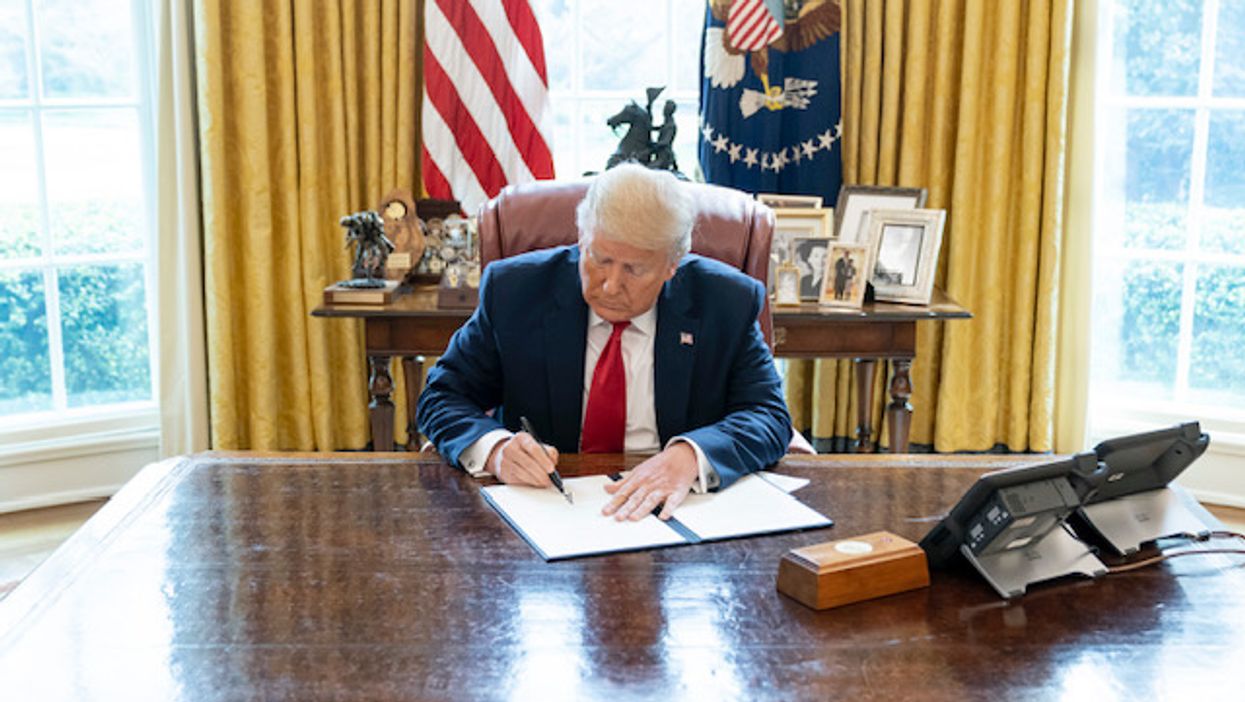 Official White House Photo by Shealah Craighead
Reprinted with permission from AlterNet
The District of Columbia Court of Appeals has just declined Donald Trump's request to shield documents from his time in the White House from the bipartisan House Select Committee on the January 6 Attack.
MSNBC's Pete Williams reports the court said the former president had provide "no basis" for his request, and added that the court specifically stated the current President, Joe Biden, had dutifully considered Trump's request and was warranted to decline it.
The D.C Appeals Court has placed a two-week stay on its ruling to give Trump time to elevate the case to the Supreme Court.