Tell The Truth About The Coup -- Or Go Directly To Jail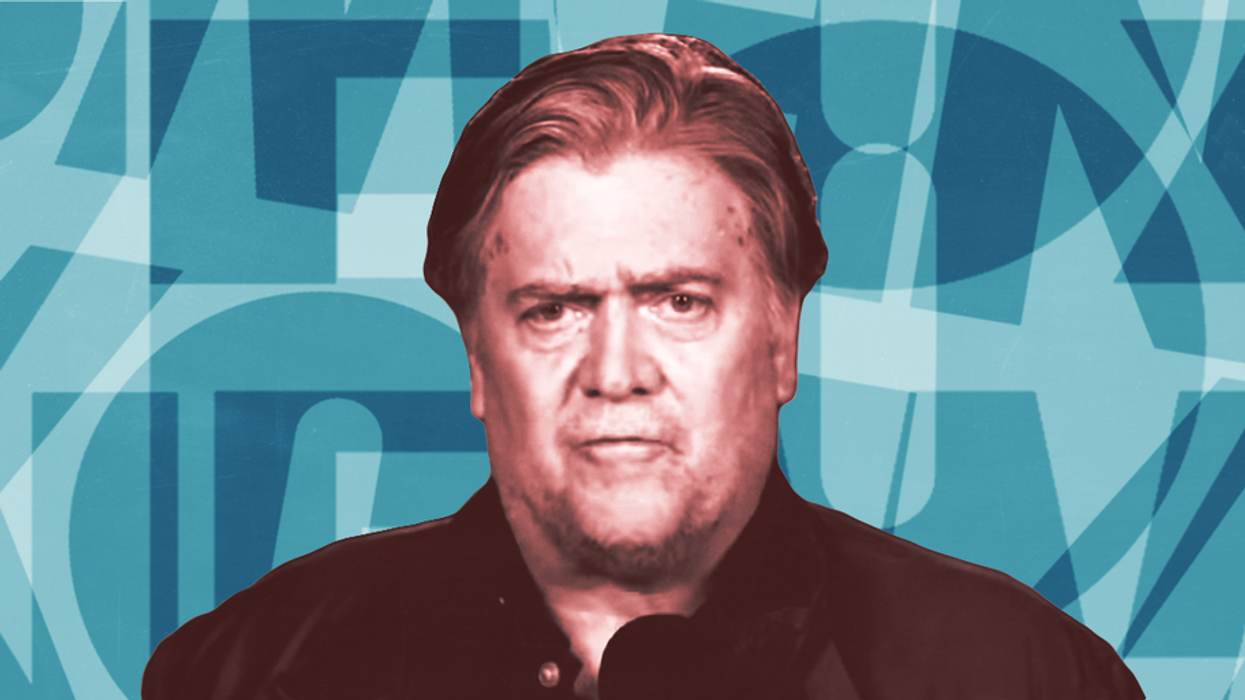 Overturning the results of a national election is not the kind of crime that any single conspirator can perpetrate -- not even the most powerful man in the world. To mount an attempted coup against the constitutional order was the work of many dirty hands. Just ask Donald Trump, whose aggressive and lawless attempt to nullify his defeat can now be seen as a multi-layered putsch that secretly involved many individuals and organizations over a period of several months – and extended far beyond the array of thugs and misfits who assaulted the Capitol on January 6.
It will surprise nobody who has been paying attention that these covert actors emerged from the far right, which has posed a chronic threat to democracy for decades and finally consolidated its control of the Republican Party under Trump. The most effective response to that threat must occur on at least three levels: identifying every perpetrator; holding them all accountable by every lawful means, including criminal prosecution; and erecting every legislative and political bulwark to prevent any repetition of their crimes.
Like their boss Trump, these co-conspirators are habitual offenders. Fortunately, many of them also share his tendencies toward self-exposure, bluster, and hysterical excess. But others are deceptive, manipulative and ruthless, also like Trump.
For months following the outrages of January 6, attention was focused on those directly involved in that day's insurrectionary violence – the QAnon fanatics, the neo-fascist Proud Boys, the paramilitary Oath Keepers, and the angry, alienated Trumpsters who followed along. More than a few have prior criminal records, and most will be apprehended and punished.
But lately we have gotten a glimpse at the schemers whose weeks and months of planning led to those traumatic hours on Capitol Hill. We are beginning to learn that Trump and his shock troops never intended to accept an election that he didn't win, and how they plotted to subvert it.
In the Washington Spectator, Anne Nelson shows that a key hub of the coup was the Council for National Policy, which has existed since the Reagan era as a kind of Central Committee for the right-wing, primarily evangelical but also secular. Investigative reporting by Nelson and others has revealed that CNP leaders and affiliates in both Washington and contested states were activated as early as August 2020 in a coordinated effort to discredit the election, which they apparently expected to lose.
Notable on the long list of CNP members who organized that "Stop the Steal" campaign during the period leading up to Election Day and beyond included convicted felon Ali Alexander, a close associate of Roger Stone; Charlie Kirk, whose Turning Point student group brought busloads to the capital on January 6; Ginni Thomas, spouse of Supreme Court Justice Clarence Thomas at the center of a web of far right organizations; and Cleta Mitchell, a prominent Republican elections lawyer who joined the cries of "fraud" voiced by Rudy Giuliani and Sidney Powell.
Nelson outlines how the Trump campaign actually sought to steal the election with pressure campaigns in the contested states, especially Georgia, where Cleta Mitchell participated in Trump's notorious phone call pressuring state officials to "find 11,780 votes" that would undo his defeat. When Georgia officials—Republicans at that--rejected that bullying overture from the White House, Trump turned to the Justice Department – and to law professor named John Eastman, an eminence in the conservative Federalist Society. In another illuminating essay published by the Washington Spectator, former State Department official Jonathan Winer explains Eastman's radical legal theory, under which GOP state legislators could simply proclaim "fraud," toss out the popular vote, and anoint Trump.
The full picture of this plot – not a theory but a real and very sinister conspiracy – has yet to be fully exposed, but we know that months before January 6th, the CNP and its allies were working to mobilize state legislators to discard actual votes and install fake electors. To uncover every aspect of the coup means thwarting the coverup that Trump is orchestrating, as he orders his former staffers to invoke imaginary "executive privilege" and avoid testifying before House and Senate investigators. Steve Bannon, Mark Meadows and all the conspirators must be compelled to testify and produce documents – or go to jail.