Trump Delivers Angry, Divisive Speech At Mt. Rushmore Event
@nationalmemo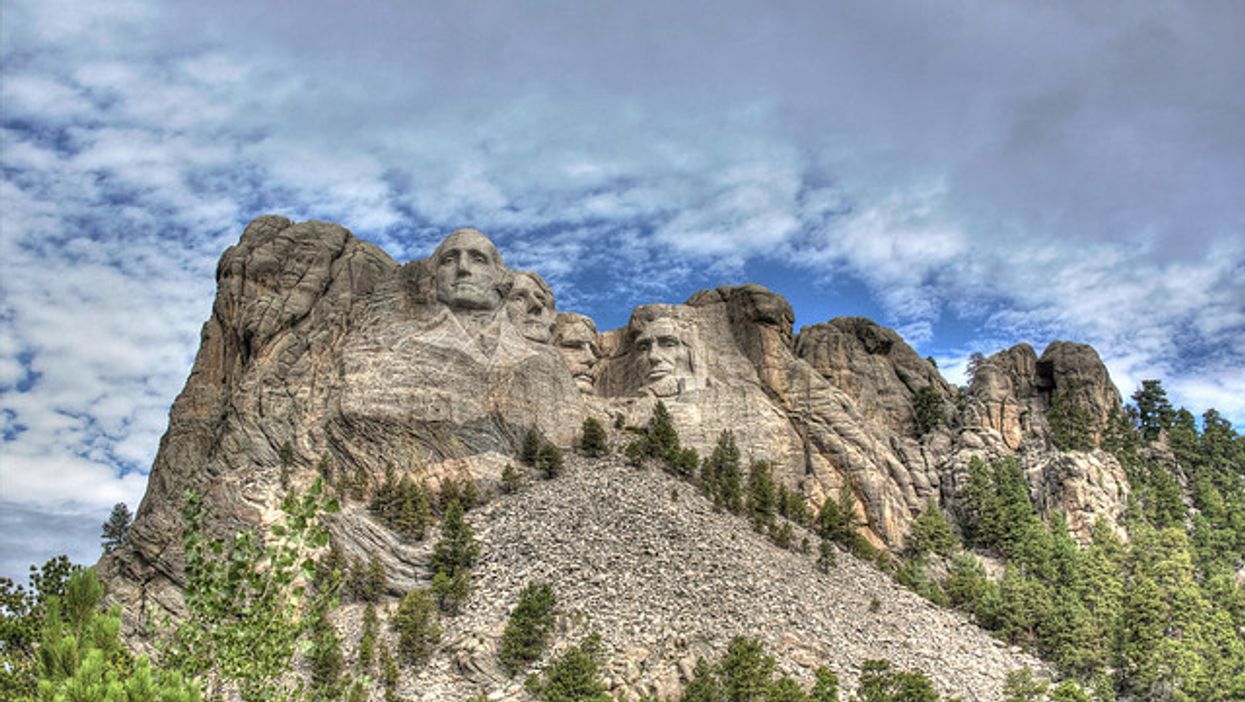 Photo by by Photomatt28 is licensed under CC BY-NC-ND 2.0
Beneath Mount Rushmore on the eve of Independence Day, President Trump addressed his holiday remarks to his narrow base of angry white voters while charging that advocates of racial justice are promoting a "merciless campaign to wipe out our history."
Trump focused on efforts by a few protesters to take down monuments and statues honoring figures who benefited from slavery, including Civil War generals and previous presidents.
"This movement is openly attacking the legacies of every person on Mount Rushmore," warned Trump. He said that protesters want to "defame our heroes, erase our values and indoctrinate our children."
"We will not be terrorized, we will not be demeaned, and we will not be intimidated by bad, evil people," he added. "It will not happen."
Trump also announced plans for an executive order to establish a "National Garden of American Heroes," a park featuring the statues of the "greatest Americans to ever live."
The Mt. Rushmore event had all the trappings of a campaign rally as his fans chanted "Four more years!" Clad in Trump 2020 shirts and MAGA hats, very few wore masks.