Did Trump Dump Paris Accord Because Macron Crushed His Handshake?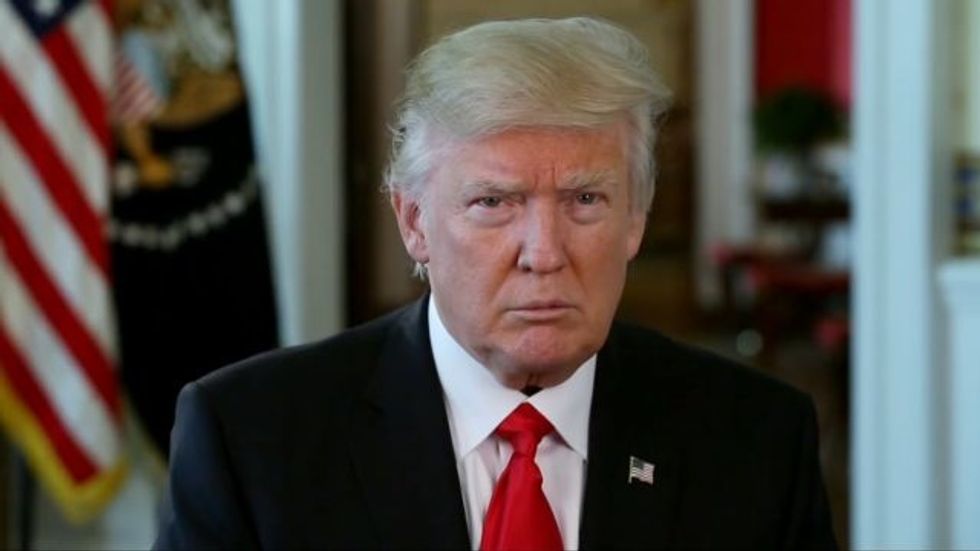 Reprinted with permission from Alternet.
Donald Trump's delicate ego plays a role in every decision he makes, including those in which the fate of the world hangs in the balance. The latest case in point is the Paris Agreement, which the president announced Thursday the U.S. will be exiting. According to the Washington Post, the reasons Trump decided to pull out of the climate accord were many, though actual climate science was missing from the list. Interestingly, among the laundry list of concerns was the fact that Macron beat the president at hand wrestling the week before—and bragged about it:
Macron was quoted in a French journal talking about his white-knuckled handshake with Trump at their first meeting in Brussels, where the newly elected French president gripped Trump's hand tightly and would not let go for six long seconds in a show of alpha-male fortitude.

"My handshake was not innocent," Macron said. He likened Trump to a pair of authoritarian strongmen — Russian President Vladimir Putin and Turkish President Recep Tayyip Erdogan — and said that he was purposefully forceful because he believed his encounter with Trump was "a moment of truth."

Hearing smack-talk from the Frenchman 31 years his junior irritated and bewildered Trump, aides said.

A few days later, Trump got his revenge. He proclaimed from the Rose Garden, "I was elected to represent the citizens of Pittsburgh, not Paris."
Let this be your weekly reminder that 63 million people in this country voted for a racist bully who rules with an iron fist so tiny he's willing to destroy the world to compensate for it.
Macron continued to troll Trump in the hours after the climate accord decision, by reconfiguring Trump's election slogan into the more globally useful "Make Our Planet Great Again" in a speech.
…and on Twitter.
Kali Holloway is a senior writer and the associate editor of media and culture at AlterNet.
This article was made possible by the readers and supporters of AlterNet.