Trump: Family Separations Were Designed To Inflict Cruelty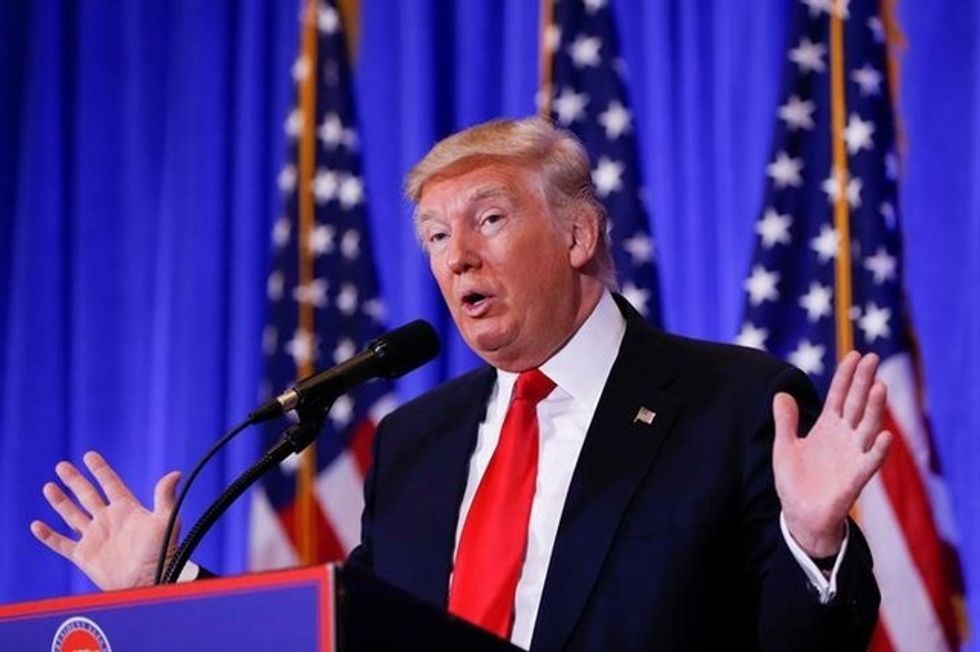 Reprinted with permission from Shareblue.
After months of unconvincing lies from his administration, Trump admitted that the cruelty of ripping children away from their parents was a way to deter people from coming to the United States — and that his administration is considering new ways to separate even more families.
During a brief gaggle with reporters on the South Lawn of the White House Saturday, Trump was asked about reports that his administration is considering a new family separation policy at the border.
Trump did not deny this, and conceded that the administration is "looking at a lot of different things having to do with illegal immigration."
Trump was then asked whether he thought "the original family separation policy from this summer was effective in deterring people from crossing at the border."
"If they feel there will be separation, they don't come," Trump said. "You know, if they feel there's separation, it's a — it's a terrible situation."
Then he repeated, "If they feel there's separation — in many cases, they don't come."
Deterring unauthorized immigration is not an excuse to commit human rights violations. Nothing can justify the cruelty and harm to children that Trump's policy has wrought.
But the fact is that family separations have not had a deterrent effect. When the policy was in effect, border apprehensions actually increased dramatically over the prior year.
Trump's remarks directly contradict what many in his administration have been saying for months, particularly Department of Homeland Security Secretary Kirstjen Nielsen.
In May, Nielsen told Congress, under oath, that no such policy existed, and repeated that denial in June.
And when Nielsen was specifically asked about using family separations as a deterrent, she said, "I find that offensive."
It's now clear, however, that using the cruelty of family separations as a deterrent has always been the point of the policy for Trump and many of his close advisers.
Multiple officials told the Washington Post that Stephen Miller, one of Trump's most racist and anti-immigrant advisers, "is advocating for tougher measures because he believes the springtime separations worked as an effective deterrent to illegal crossings."
At the height of the crisis, Trump himself tried to deny he had the power to stop family separations, and tried to blame Democrats for his own policy. That lie was exposed when Trump abruptly signed an executive order that he claimed would end the separations.
Now, with more than 130 children still separated from their parents, the Trump administration is considering a new plot to rip even more families apart and terrorize immigrants anew.
Trump's new attack on families may succeed in rallying his vicious base going into the midterms — but decent Americans aren't likely to stand by and let this cruelty happen again.
Published with permission of The American Independent.