Trump Fires Attorney General Jeff Sessions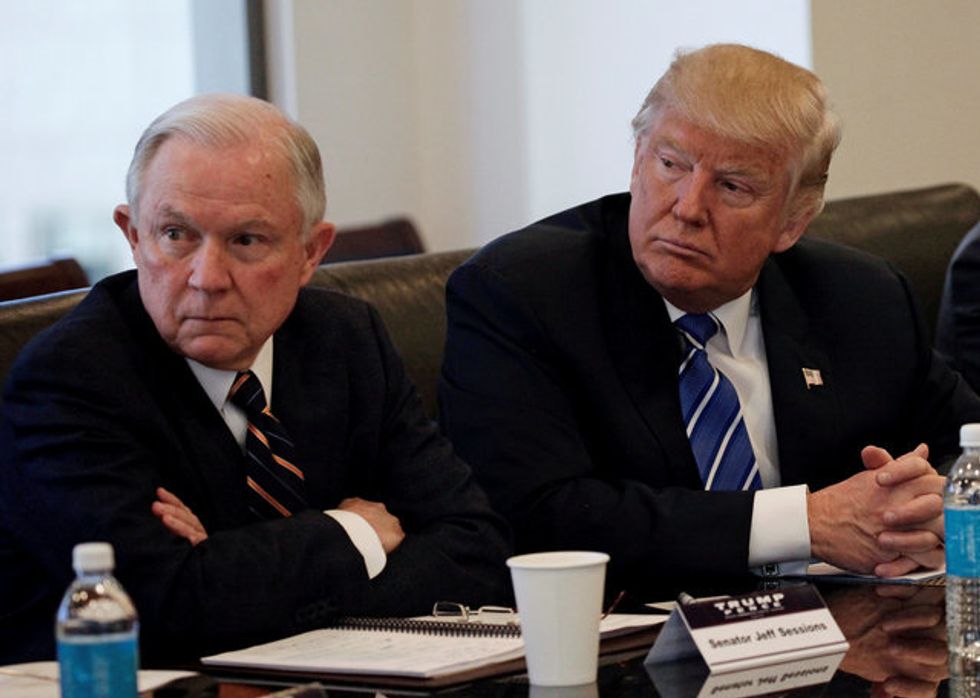 Jefferson Beaurgard Sessions has resigned as U.S. Attorney General, after receiving word from the White House that President Trump wanted him to go.
"At your request, I am submitting my resignation," he wrote in a Wednesday letter to Trump. In his usual style, the president avoided directly firing or even speaking with Sessions, instead dispatching chief of staff John Kelly to deliver the dismissal.
Trump sent a typical message on Twitter, naming Matthew Whitaker, who currently serves as chief of staff to Sessions, to serve as the acting attorney general. "We are pleased to announce that Matthew G. Whitaker, Chief of Staff to Attorney General Jeff Sessions at the Department of Justice, will become our new Acting Attorney General of the United States. He will serve our Country well."
Trump added: "We thank Attorney General Jeff Sessions for his service, and wish him well! A permanent replacement will be nominated at a later date."