Trump Fires Campaign Manager Lewandowski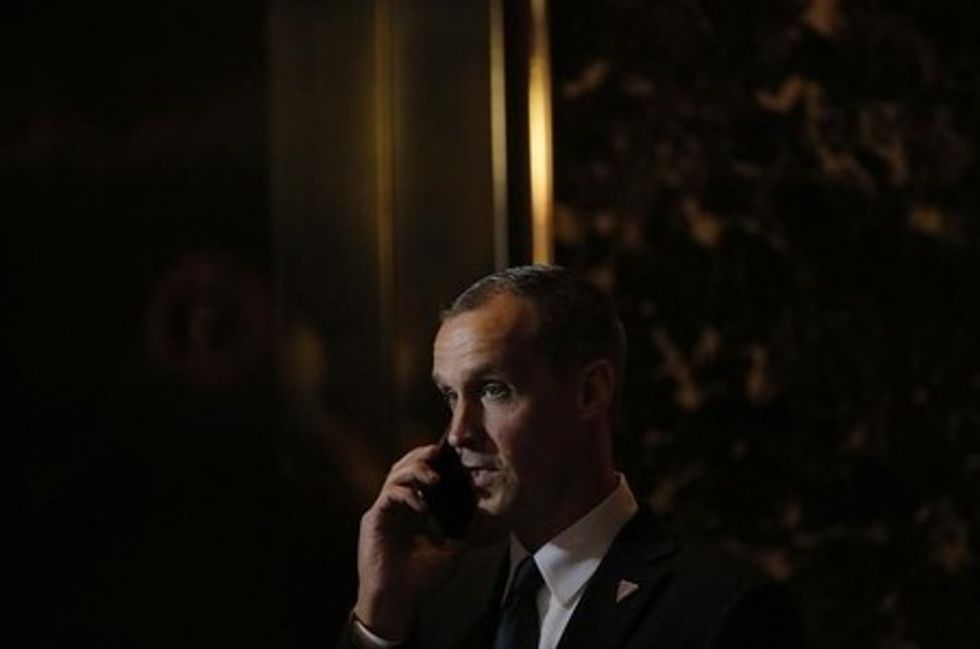 This story was updated at 11:37 AM. 
By Emily Flitter and Emily Stephenson
Republican presidential candidate Donald Trump has parted ways with embattled campaign manager Corey Lewandowski, a Trump spokeswoman said on Monday.
A source inside the campaign told Reuters on Monday that some staffers had not yet been notified that Lewandowski was out.
In a statement first sent to the New York Times, campaign spokeswoman Hope Hicks said, "The Donald J. Trump Campaign for President, which has set a historic record in the Republican primary having received almost 14 million votes, has today announced that Corey Lewandowski will no longer be working with the campaign."
Lewandowski did not immediately respond to requests for comment.
Lewandowski's departure comes as Trump, the presumptive Republican nominee, has faced setbacks in the past two weeks. His renewed calls to ban Muslims from entering the United States have drawn heavy criticism from Republicans in Washington and prompted corporate sponsors like Apple and JPMorgan Chase to withhold funding from the party's July nominating convention in Cleveland.
Lewandowski, a former New Hampshire field director for a conservative advocacy group, has been with Trump since the wealthy New York developer began his unconventional White House bid a year ago. He had spent the past several months in a power struggle with the more traditional Republican strategists Trump hired more recently to try to reshape his campaign operation.
Led by Paul Manafort, the team of veterans had been pressuring Trump to hire more staff and tone down his fiery public persona but their early efforts were rebuffed, campaign sources told Reuters. Manafort did not respond to a request for comment.
Lewandowski, who traveled to nearly every Trump rally, insisted in interviews that Trump's unconventional campaign, with its shoestring budget, light staffing and miniscule fundraising apparatus, did not need to be changed because Trump's massive victories in many primary elections early this year proved it was successful.
Lewandowski, known for his brusque manner, was accused of manhandling a female reporter in Florida during the primary campaign but the charge against him by a local sheriff was later dropped.
He is still scheduled to attend the Cleveland convention as the chairman of New Hampshire's delegation.
(Reporting by Doina Chiacu; Editing by W Simon and Bill Trott)
Corey Lewandowski, campaign manager for Republican U.S. presidential candidate Donald Trump, talks on the phone at Trump's five state primary night rally at the Trump Tower in New York City U.S., April 26, 2016. REUTERS/Lucas Jackson