Trump Visits Scotland To Initiate Construction Of Controversial Golf Links
@next2godwin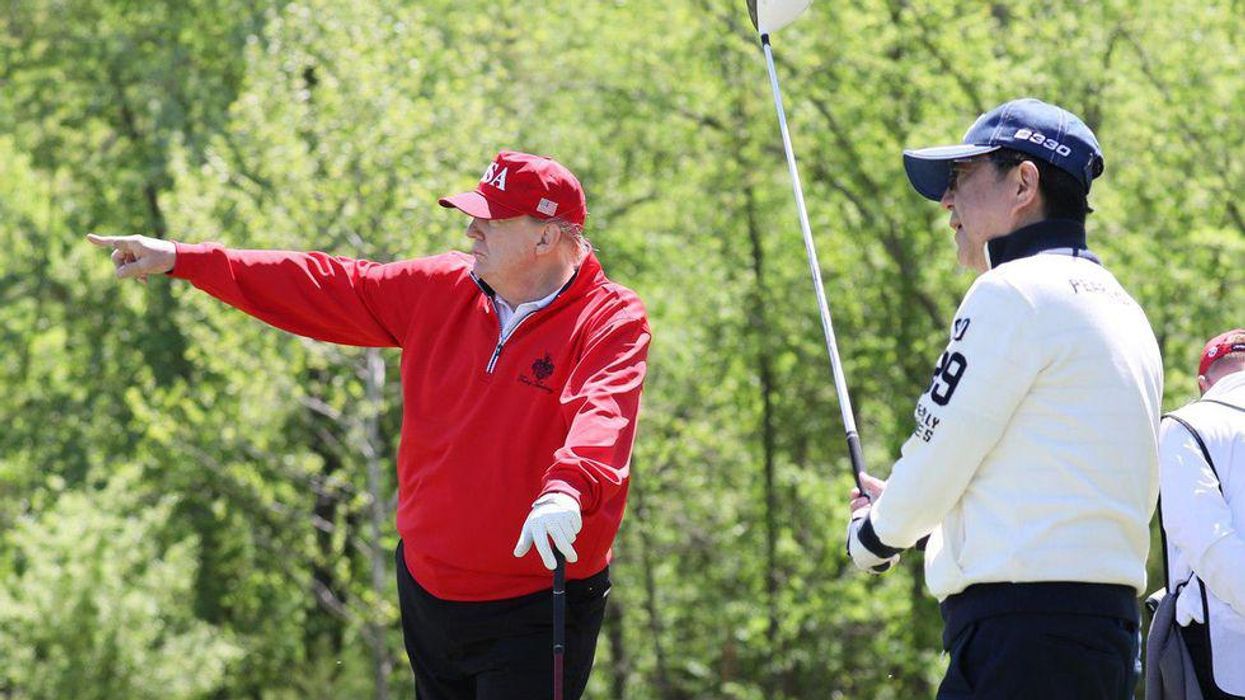 Former President Donald Trump traveled to Scotland on Monday to cut the ribbon on a second golf course at the Menie Estate in Aberdeenshire, despite the controversy that arose in October 2020 when the county ignored public outcry and approved its construction.
The trip marked Trump's second visit to Scotland since 2018 and his first international trip since Manhattan District Attorney Alvin Bragg indicted him on 34 counts of falsifying business records.
As Trump's plane prepared to touchdown in Aberdeen on Monday morning, his attorneys accused the federal judge overseeing the E. Jean Carroll sexual battery and defamation trial of "pervasive unfair and prejudicial rulings" against Trump in their demand for a mistrial. The judge denied the request.
Upon landing at Aberdeen International Airport with his son, Eric Trump, the former president declared that it was "great to be home — this was the home of my mother," according to the Associated Press.
"Will be meeting with many wonderful friends, and cutting a ribbon for a new and spectacular second course in Aberdeen," Trump wrote on Truth Social, his social media platform, ahead of the trip. "Very exciting despite the fact that it is 'make America great again' that is on my mind, in fact, America will be greater than ever before."
Trump International Scotland said Monday on Twitter that the former president would dedicate the new golf course to his mother, Mary Anne MacLeod, who emigrated to the U.S. from the Isle of Lewis in the Outer Hebrides.
The Associated Press reported that fans in Aberdeen rolled out the red carpet for Trump and Eric, both of whom are mentioned in New York District Attorney Letitia James' $250 million civil fraud lawsuit.
James accused Trump, his adult children, and the Trump Organization of intentionally distorting property and asset valuations to deceive lenders, insurance companies, and tax authorities.
Trump's first two golf courses in Scotland — one at Turnberry and the other at Aberdeenshire — were mentioned in James' civil fraud complaint.
The BBC reported in February that both golf courses were ramping up pre-tax losses despite the companies running them receiving over £1 million in Covid-19 payroll support. Eric Trump, director of both companies, blamed "Brexit," which his father championed, and the reduced "availability of drivers and staff" for the loss.
Trump spent over $300 million to purchase and develop the loss-making resorts and faced calls to disclose the source of funds used in the purchase, per Newsweek.
In December 2020, Scotland's nature agency, Nature Scot, formally declared that the spectacular sand dunes around Trump's Aberdeenshire golf course, "partially destroyed" during construction, no longer merited a protected status.
The extraordinarily high dunes were bulldozed or reshaped by Trump to clear space for fairways and greens, infuriating environmentalists.
"Trump International Golf Links Scotland have undertaken to deliver nature conservation management on the golf course and we value the work they have done to protect the remaining rare habitats and the rare plants on their site; however they no longer have sufficient scientific interest to merit special protection," Nature Scot said in a December 2020 statement.