Long After Trump's Election Lawsuits Failed, Cash Poured Into His Coffers
@next2godwin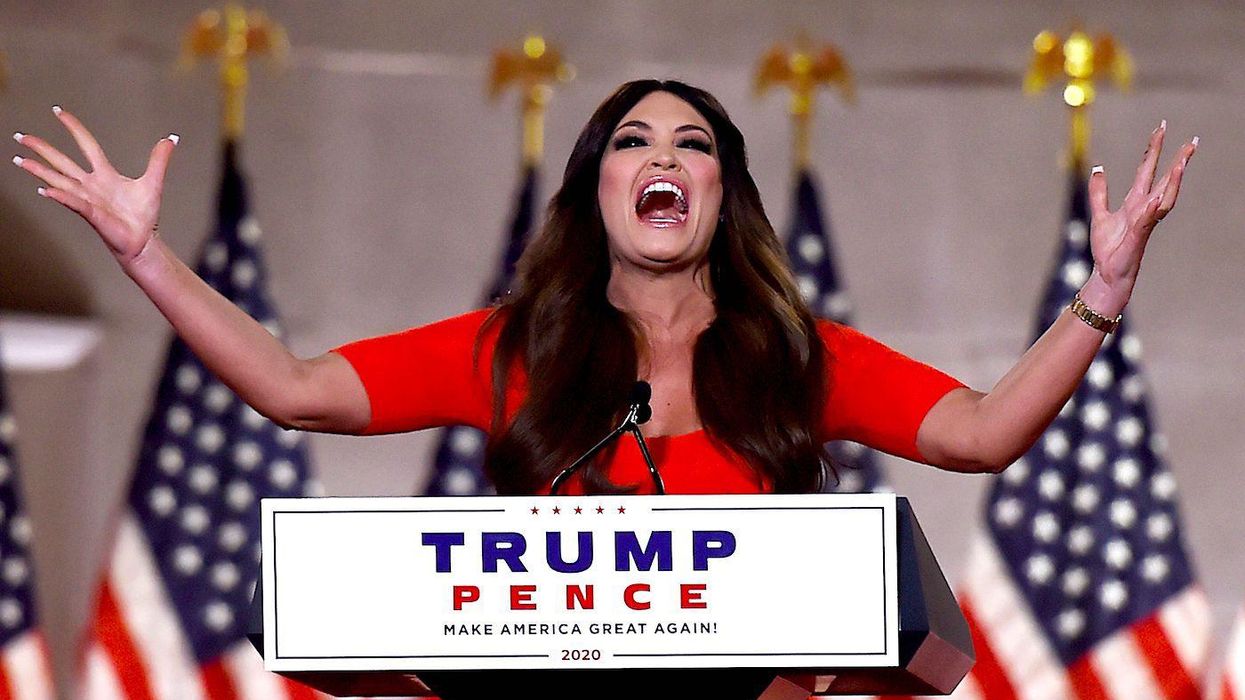 The House Select Committee, tasked with probing the January 6, 2021, assault on the U.S. Capitol, is detailing how former President Donald Trump invented, disseminated, and cashed in on baseless conspiracies of widespread voter fraud that his senior advisers counseled him weren't true.
On the precipice of electoral defeat, Trump — seeking to supercharge his fundraising efforts — bombarded his supporters with millions of ominous emails requesting donations for an "Election Defense Fund," which he said would help him "fight back" against voter fraud engineered by the "left-wing mob."
Rep. Zoe Lofgren (D-CA), a select committee member who played a leading role in the panel's second day of hearings, detailed the fundraising campaign to the American people.
"We found evidence that the Trump campaign and its surrogates misled donors as to where their funds would go and what they would be used for," Lofgren said in her closing statement for the hearing.
Lofgren argued that the devious fundraising tactic, driven by the Big Lie, allowed Trump to pull off a "big ripoff," conning his supporters to the tune of $250 million. "So not only was there the big lie, there was the big ripoff," Lofgren added.
The committee played a video near the end of its second hearing detailing how, between November 2020 and early January 201, the former president sent his supporters up to 25 donation request emails a day, raising falsehoods that judge after judge rejected, including some he appointed.
"Claims that the election was stolen were so successful, President Trump and his allies raised $250 million, nearly $100 million in the first week after the election," said Wick, senior investigative counsel for the committee.
"Most of the money raised went to this newly created PAC, not to election-related litigation," Wick said. She also said committee lawmakers found out that this PAC, the Save America PAC, gave millions in contributions to pro-Trump organizations.
The select committee trailed the money and outlined its findings: $1 million of the donation pool went to the Conservative Partnership Institute, a charity run by Trump's former chief of staff, Mark Meadows. $1 million to the America First Policy Institute, a small organization that hires many former Trump staff and champions the former president's political vision.
The Trump Organization got $204,857 for the hotels it owned, and the company that ran Trump's January 6 rally outside the White House, Event Strategies Inc., gulped $5 million.
In an interview with CNN that aired after the hearing, Lofgren disclosed another startling expenditure: Kimberly Guilfoyle, Donald Trump Jr.'s fiancee, got "paid $60,000 for the introduction she gave at the speech on January 6." According to the Washington Post, Guilfoyle's speaking fee was financed by Publix supermarket heiress and laundered through Turning Point Action, a far-right activist group close to Trump Jr.
\u201cPublix heiress Julie Fancelli paid Kimberly Guilfoyle's speaking fee on Jan. 6, with Charlie Kirk's Turning Point Action acting as a conduit for the money, w/@bethreinhard https://t.co/jfV3fdmd0P\u201d

— Isaac Stanley-Becker (@Isaac Stanley-Becker) 1655253715
Guilfoyle has been under scrutiny for reportedly receiving large payments from third-party companies — remuneration that didn't need to be reported to the Federal Election Commission.
According to the Washington Post, millions of dollars continued to pour into the Trump campaign coffers even after its last election lawsuits were thrown out of court. The campaign pulled in $62 million in the first half of 2021 and $23 million in the latter part of the year, months after the crash and burn of Trump's legal efforts.
"People were conned by the former president," Lofgren told CNN. "It's clear that he intentionally misled his donors, asked them to donate to a fund that didn't exist and used the money raised for something other than what is said," she added.
A spokeswoman for Trump, Liz Harrington, dismissed the select committee's allegations in her reply to requests for comment, saying that Trump's "political spending is totally synchronized" with his goal of "fixing our elections," CNN stated in a report.
Trump blasted the allegations made in Monday's hearing in a 12-page rambling statement, where he didn't address his fundraising plans but called the select committee a "kangaroo court."