Trump Initiative Will Make It Harder For Overseas Troops To Vote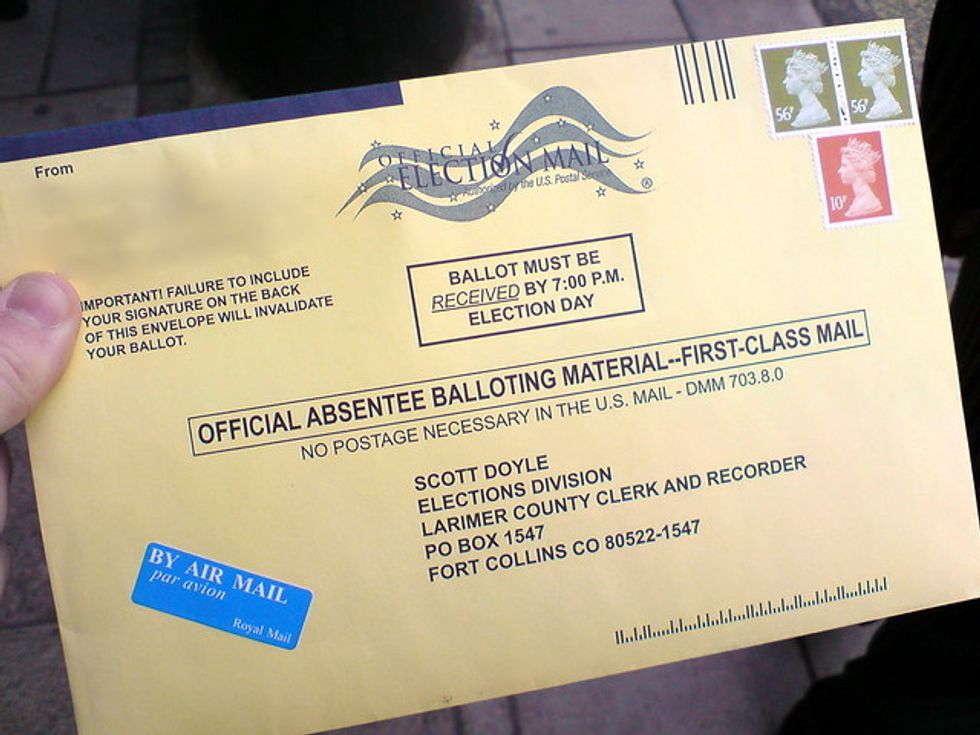 The Trump administration is set to withdraw from the Universal Postal Union, which could significantly increase the cost of sending ballots through the mail for members of the military and other Americans living overseas.
"Last October, the U.S. gave the required one-year notice stating it would leave the UPU unless changes were made to the discounted fees that China pays for shipping small packages to the United States," the Fulcrum reported on Monday.
Withdrawing from the UPU would prevent overseas citizens from returning their ballots via regular mail service, and Kentucky Elections director Jared Dearing told the outlet they could have to pay in the region of $60 to use a commercial shipping service.
Roughly 500,000 oversea ballots were cast in the 2016 presidential election.
Trump has recent history demonstrating opposition to military votes.
Last year, as votes were being counted in Florida's midterm election races, Trump pushed for military ballots to be ignored.
The close race had several Trump allies on the ballot, and he said that the leads they had accrued on Election Day should be the final word on the races' outcome even though military votes were still coming in. Trump's statement against military voting was made on Veterans Day.
The voting attack follows a series of anti-military initiatives spearheaded by Trump. Trump has pushed for taking billions earmarked for the military and using it to bolster his border wall project. He also had agencies like the Consumer Financial Protection Bureau change their procedures and shift policies away from protecting military service members.
Published with permission of The American Independent.