Disclosure Of Nuclear Sub Secrets May Mean Fresh Indictment Of Trump
@LucianKTruscott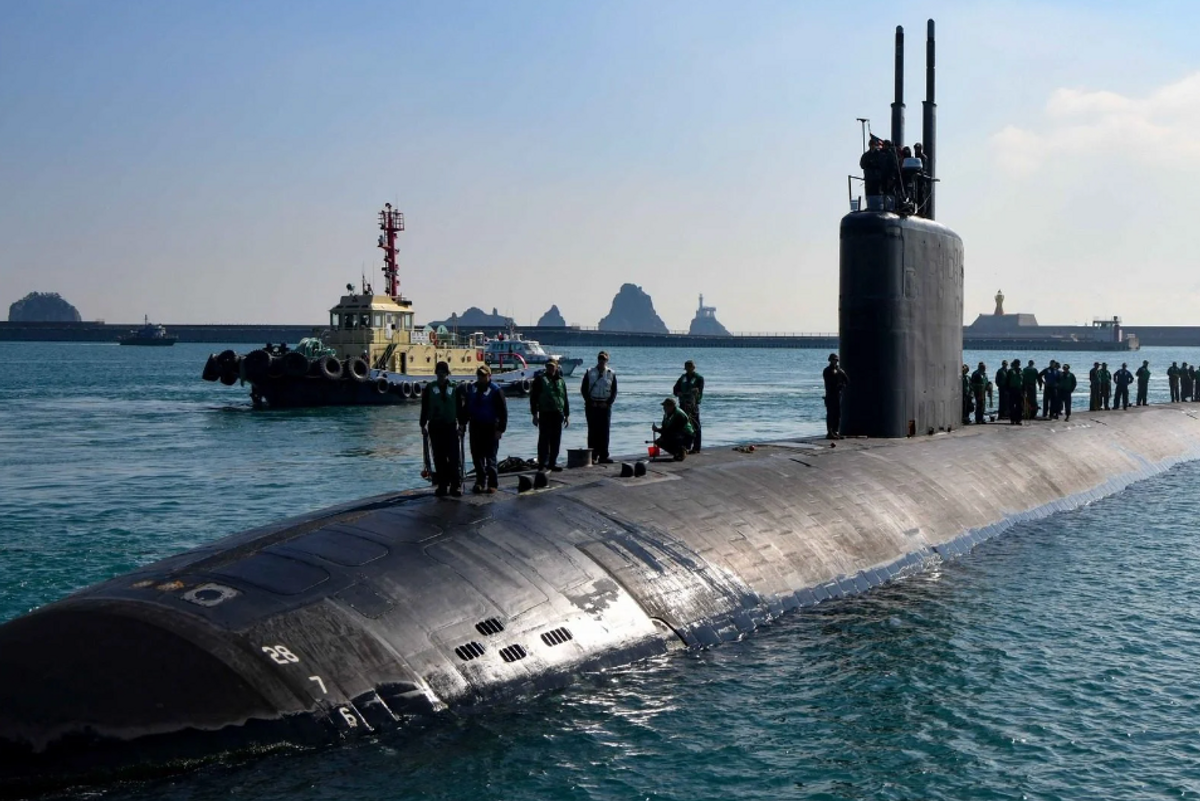 Reports emerged on Thursday that Donald Trump, soon after leaving office in 2021, revealed to a billionaire member of Mar a Lago certain top secret national security information about the capability and armament of U.S. nuclear submarines. Trump is said to have told Anthony Pratt, an Australian who owns some of the world's largest cardboard box companies, how many nuclear-tipped missiles the submarines carry, and how close the submarines can get to Russian subs without being detected. The secrets are considered so sensitive, their spread could endanger the entire U.S. fleet of nuclear submarines.
Pratt's name appears on a list of more than 80 people who are expected to testify as prosecution witnesses when Trump goes to trial on charges of having withheld and mishandled top-secret documents after he left the White House in 2021. Trump stored some of the top-secret national security documents at Mar a Lago and is said to have "shared" some of their contents with Pratt at his resort/club/hotel in Palm Beach, Florida.
The New York Times reported that "It does not appear that Mr. Trump showed Mr. Pratt any of the classified documents that he had been keeping at Mar-a-Lago." It would, however, violate the espionage statues Trump is charged with if he shared verbally any of the information contained in the documents seized by the FBI during its August 2022 search of Trump's office and residence at Mar a Lago. In 2021 at his Bedminster golf club, Trump showed a top-secret document to civilians who had no official secret or top-secret clearance. The document contained a secret contingency plan to attack Iran.
The fact of the exposure of a top-secret document in Bedminster by Trump was included in the documents case indictment already brought against him by the Special Counsel. Trump has shared top-secret information with unauthorized people in the past. Trump is known to have shared shared top-secret information about Israel with Sergey Lavrov, the Russian foreign minister, when he invited him into the Oval Office only days after being inaugurated.
According to the Times, prosecutors from the Special Counsel's office have interviewed Pratt about Trump's disclosure of secrets to him. It is not known why Trump would have shared top secret information with an Australian private citizen. In 2022, Australia canceled a contract to buy submarines from France, causing a serious rift between the two countries. This year Australia made a deal with the U.S. to buy three to five Virginia Class U.S. submarines beginning in 2032, and made another deal to co-develop a new class of AUKUS submarines with Great Britain in 2040.
Recent aggressive moves by China to attempt to dominate the South China Sea have created volatility in an area Australia considers part of its sphere of influence. Close calls at sea between U.S. and Chinese naval vessels and tensions between U.S. and China over freedom of the seas have navies in the entire region on higher states of alerts.
President Biden has denied Trump the privilege of receiving regular intelligence briefings that have been granted to every former president before Trump.
It is not known whether Special Counsel Jack Smith will add additional charges to the indictment Trump already faces for mishandling top secret information. He might not have to. What Trump did with the individual documents he held at Mar a Lago, and what he did with the information in those documents was not mentioned in the 33 count indictment of Trump in the documents case. Prosecutors frequently do not include facts that will come out at trial in indictments brought against defendants, but the interview by prosecutors with the Australian billionaire does not bode well for the American billionaire wannabe.
Lucian K. Truscott IV, a graduate of West Point, has had a 50-year career as a journalist, novelist, and screenwriter. He has covered Watergate, the Stonewall riots, and wars in Lebanon, Iraq, and Afghanistan. He is also the author of five bestselling novels. You can subscribe to his daily columns at luciantruscott.substack.com and follow him on Twitter @LucianKTruscott and on Facebook at Lucian K. Truscott IV.
Please consider subscribing to Lucian Truscott Newsletter, from which this is reprinted with permission.