Trump Is Losing Badly — So Prepare For The Distractions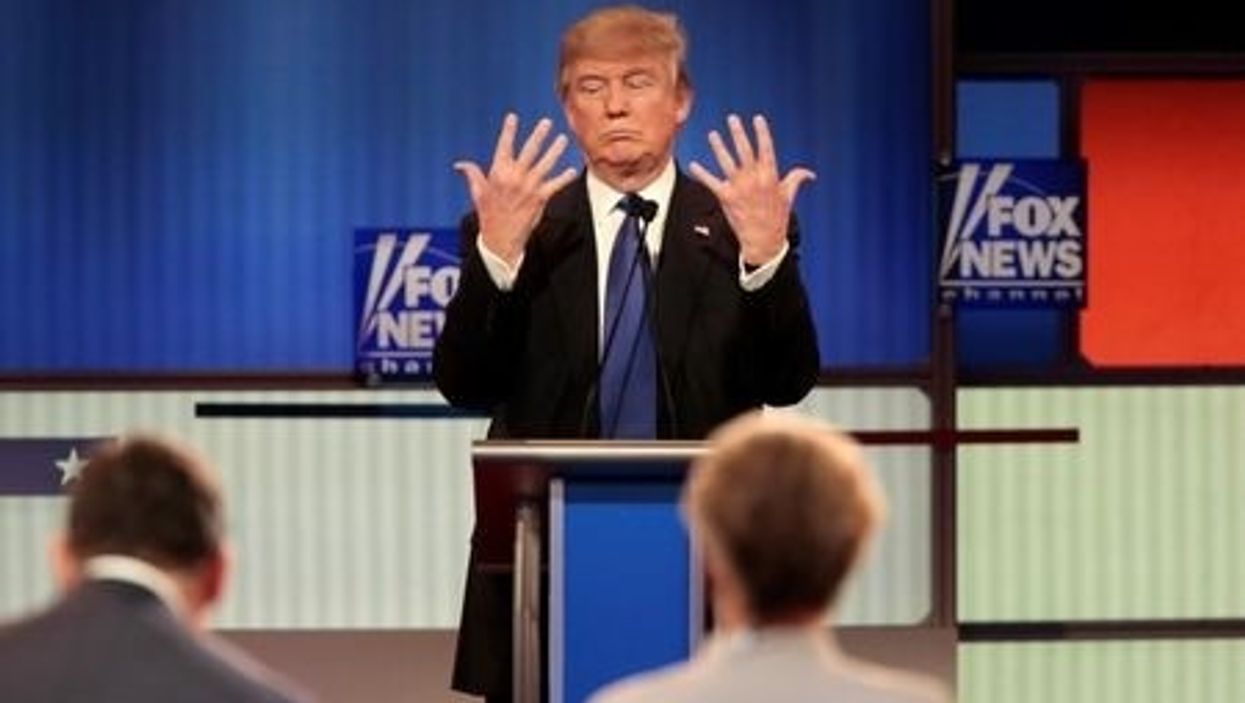 As you probably already knew, the next six months of 2020 presidential campaigning are going to be ugly. I do not say this happily, but I do so based upon a lifetime of watching candidates run for election and reelection. Almost invariably, politicians return to what worked successfully in previous campaigns.
Consider the most recent presidential election of 2016. When exit polls across the nation asked actual voters whether their opinion of the two candidates was favorable or unfavorable, their answers were Donald Trump 38 percent favorable and 60 percent unfavorable, and Hillary Clinton 43 percent favorable and 55 percent unfavorable.
---
In the same survey, just 36 percent of voters found Clinton to be "honest and trustworthy," while 61 percent did not. For Trump, the numbers were even worse: 33 percent saw him as "honest and trustworthy," and 64 percent did not.
It is fair to conclude that with numbers as bad as the ones real live voters gave the 2016 Republican nominee, the only reason Trump won an electoral college victory and the White House was because he was running against Clinton. The cold, hard truth is that if Trump had been running unopposed in 2016, he would have lost decisively.
Now comes further nations evidence of Trump's increasingly challenging situation in 2020. A sweeping survey of more than 22,000 voters in all 50 states, done by researchers at Rutgers, Northeastern and Harvard, found that every single governor won a higher rating than Trump on handling the coronavirus. This is not a partisan divide. The four governors who get the highest approval numbers on handling the pandemic are three Republicans a lone Democrat: Ohio Republican Gov. Mike Dewine (83 percent approval), Massachusetts Republican Gov. Charlie Baker (80 percent approval), Maryland Republican Gov. Larry Hogan (80 percent approval) and, the only Democrat to get similarly high marks, Kentucky's Democratic Gov. Andy Beshear (81 percent approval), whose numbers in his deeply red state are 30 percent higher than Kentuckians give Trump.
Nationally, voters give their governors an average approval rating of 66 percent on their response to the pandemic, while these same voters give Trump just a 44 percent approval rating on his handling of the coronavirus. As of this day, it is clear that Trump, when faced with the biggest crisis of his presidency, has, in the eyes of most voters, failed to lead, to unite or to comfort the country nearly as well as the nation's governors have done and are doing.
Donald Trump, even his staunch supporters will admit in private, could not win a referendum by the country's voters on whether they want him for a second term. His only hope is to relentlessly belittle, disparage, demonize and, yes, savage his opponent. It will not be pretty, but we have some idea — because it worked once in 2016 — what to expect.
To find out more about Mark Shields and read his past columns, visit the Creators Syndicate webpage at www.creators.com.