Trump, Ivanka And Don Jr. Must Testify In Financial Probe, Judge Rules
@nationalmemo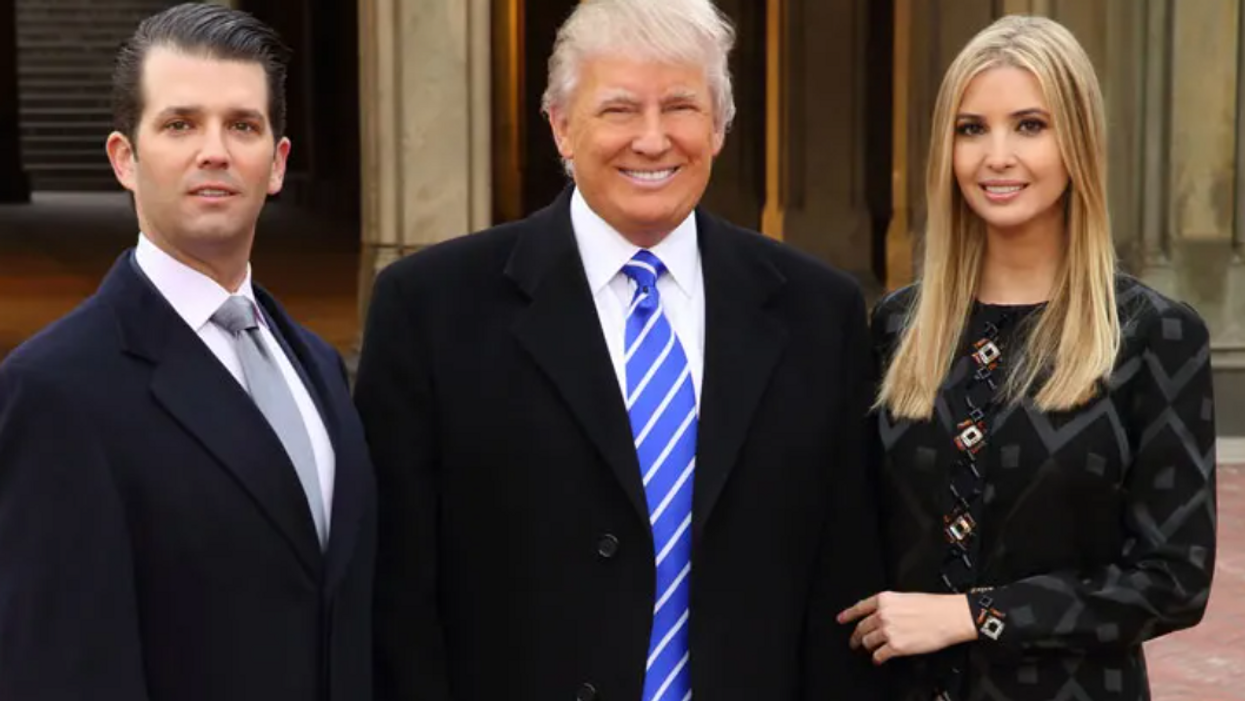 Donald Trump and his two oldest children, Don Jr. and Ivanka Trump, must appear for questioning under oath in the New York attorney general's civil investigation into their family firm's financial conduct, a Manhattan judge ruled today. Lawyers for the Trumps had argued against the subpoenas issued by New York State Attorney General Letitia James, accusing her of acting improperly as a criminal prosecutor and of partisan animus against them. But Manhattan Supreme Court Judge Arthur Engoron ruled in favor of the attorney general, requiring the former president and his children to testify.
The Trumps must surrender subpoenaed documents within two weeks and appear for depositions within three weeks, the judge ruled, although the response could be delayed on appeal.
Swatting down the arguments of Trump's lawyers, the judge wrote that failure to subpoena him and his children in an investigation of the Trump Organization's bizarre finances "would have been a dereliction of duty" by James.
Both the New York attorney general and the Manhattan district attorney are investigating allegations that Trump manipulated the stated value of his properties in order to obtain loans and avoid taxes.
Before the judge ruled, he presided over a circus-like hearing that featured an astonishing performance by Trump attorney Alina Habba.
"I want to know," Habba, in court, asked the NY Attorney General, "are you gonna go after Hillary Clinton for what she's doing to my client?" Habba continued, "That she spied at Trump Tower in your state...Are you gonna look into her business dealings?"
This made a poor impression on Judge Engoron.
"The Clintons are not before me," the judge replied.
Habba also told the judge that James had undertaken a "selective prosecution," -- as Law & Crime News managing editor Adam Klasfeld reports.
"It's unconstitutional," she claimed. The judge swiftly issued his sweeping ruling against the Trumps.
From Your Site Articles
Related Articles Around the Web