Trump Jr. Tweeting Fake News Trolls
@AlKapDC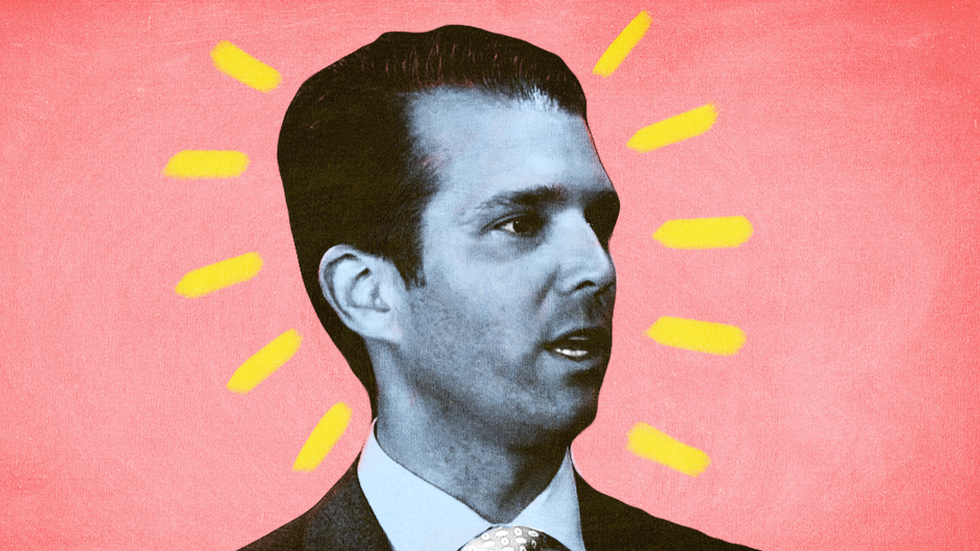 Reprinted with permission from MediaMatters.
Donald Trump Jr. has repeatedly liked tweets that link to prominent fake news purveyor True Pundit, which played a major role in pushing the Pizzagate conspiracy theory. The president's son also tweeted a True Pundit link on July 26, one of many times he personally promoted a serial misinformer.
Since July, Trump Jr. has repeatedly liked tweets linking to articles from True Pundit, including this one today:
On July 26, Trump Jr. tweeted a link to a story from the website.
Awesome!: Foxconn announces $10 billion investment in Wisconsin and up to 13,000 #jobs #maga #wisconsin https://t.co/xK4WK6tR01

— Donald Trump Jr. (@DonaldJTrumpJr) July 26, 2017
Last year, True Pundit fabricated NYPD and FBI sources to push the Pizzagate conspiracy theory, which falsely alleged that a Washington, D.C. pizzeria was a front for a pedophile ring run by former Democratic presidential nominee Hillary Clinton. The lie eventually led a gunman to "self-investigate" the matter and he opened fire inside that pizzeria. True Pundit repeatedly invented and pushed wild stories about Clinton during the 2016 presidential campaign, including that she wanted to "just drone" Wikileaks founder Julian Assange, that she wore an earpiece at a debate, that she used hand signals to communicate with debate moderator Lester Holt, that she was potentially "suffering from a plethora of medical ailments, and that she was drunk the morning of a campaign rally. The website has also claimed that Coretta Scott King thanked now-Attorney General Jeff Sessions in a speech in the 1980s. She did not.
Trump Jr. has a history of personally sharing fake news and promoting conspiracy theorists and internet trolls. In May, Infowars host Alex Jones even claimed that Trump Jr. was one the main sources for right-wing troll and discredited media personality Mike Cernovich.


Header image by Sarah Wasko / Media Matters