#EndorseThis: Does Trump Know Putin? Yes! No! It Depends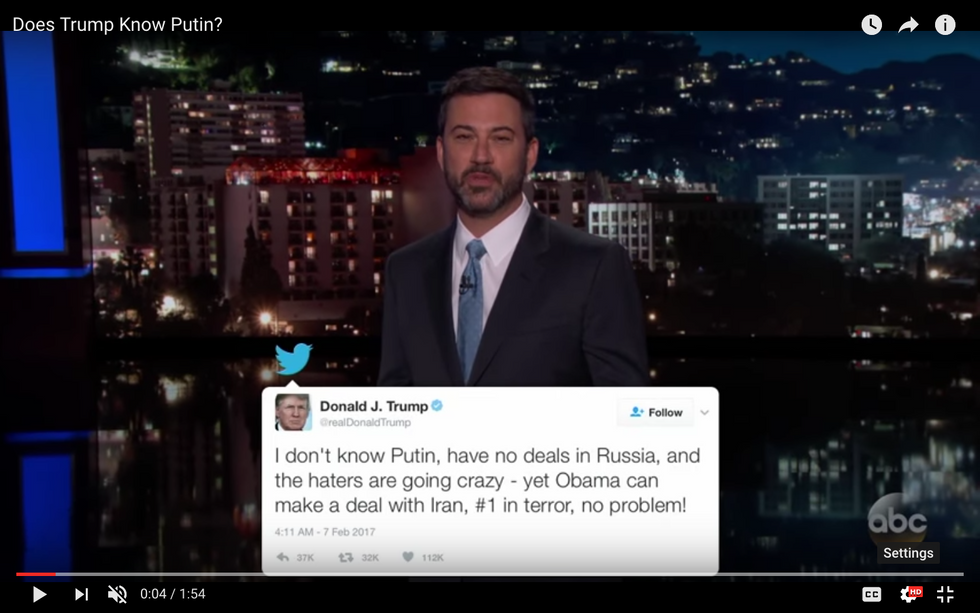 Does Donald Trump know Vladimir Putin? Based on the president's latest tweets denying any relationship whatsoever with the Russian strongman — who is plausibly accused of underwriting Trump's campaign — Jimmy Kimmel wondered. So he put together a little clip reel of Trump's comments about their personal connection and, as you might expect, the results are…contradictory.
Nobody will ever learn the truth about Trump and Putin from anything that the president says or has said. In fact, nobody will ever learn the truth about anything by listening to Trump. And perhaps that is the lesson of this brief but highly amusing video.