Trump Nominates Vote Suppressor To Federal Bench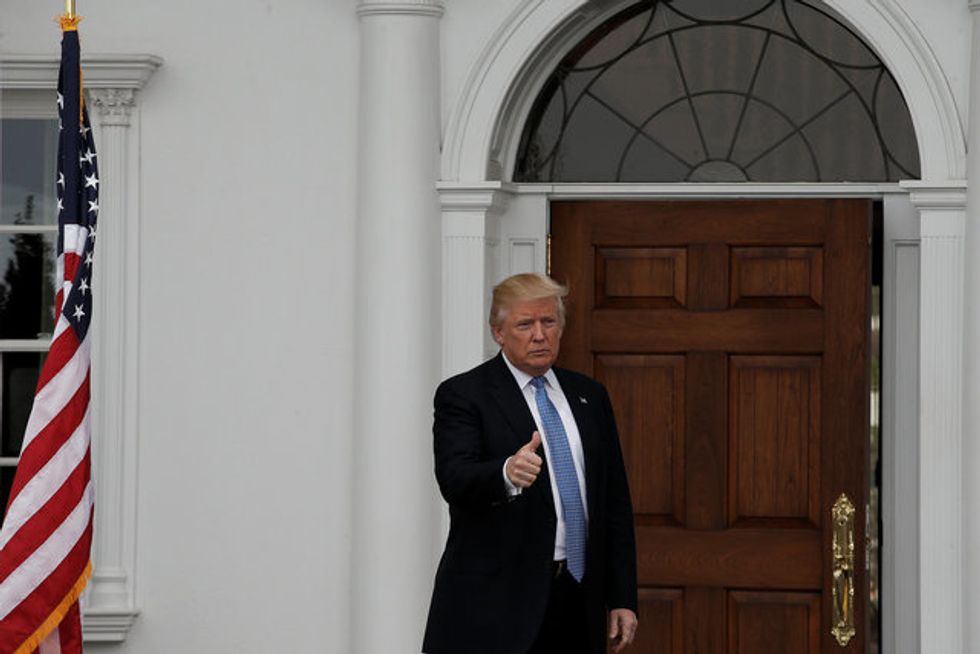 Reprinted with permission from Shareblue.com
Donald Trump is trying to install into the federal judiciary one of the key foot soldiers in the conservative campaign to suppress and intimidate black voters.
But the decision to jam through the nomination of Thomas Farr to the U.S. District Court for the Eastern District of North Carolina is facing resistance from civil rights advocates who fear giving someone with his racist past so much power.
Farr was recently hired by the GOP-run legislature in North Carolina to defend that state's restrictive voting laws. Farr told an appeals court that the legislation was not discriminatory, and claimed "it was not a nefarious thing."
This was a lie.
The Fourth Circuit Court of Appeals struck down the law, noting that it targeted "African Americans with almost surgical precision," with an eye towards suppressing Democratic-leaning black votes. The court also noted that the legislature had specifically looked at how black citizens voted, then tailored the bill accordingly.
The court called the bill "the most restrictive voting law North Carolina has seen since the era of Jim Crow." And even the conservative-dominated Supreme Court declined to hear an appeal to how the Fourth Circuit had ruled.
That episode, and Farr's defense of voter suppression, was just the latest chapter in a career peppered at every turn with racial animus.
Farr was a protégé of Republican Sen. Jesse Helms, whose time in the Senate was defined by abject racism. When Helms retired, Washington Post columnist David Broder called him "the last prominent unabashed white racist politician in this country."
Helms led a Senate filibuster against making Martin Luther King Jr. day a national holiday and ran the infamously racist "Hands" ad in 1990 while running against a black candidate, accusing black people of taking jobs from whites. Helms also was affiliated with the white supremacist Council of Conservative Citizens, and he supported the racist apartheid government in South Africa.
While Farr was working for the Helms team while much of this hateful work was being done.
Rev. William Barber, a civil rights activist, took note of Farr's work in a column for the New York Times, describing Farr as "a product of the modern white supremacist machine that Helms pioneered."
Barber also noted that Farr's former law partner, Thomas Ellis, "served as a director of the Nazi-inspired, pro-eugenics Pioneer Fund."
Perhaps seeing himself and the similar legacy of Attorney General Jeff Sessions reflected in Farr's racism, none of these issues has deterred Trump from pursuing Farr's nomination.
Sherrilyn Ifill, president and director-counsel of the NAACP Legal Defense Fund, said in a statement it would be "offensive" to put Farr into the judiciary.
"His legal career has been dedicated to opposing the rights of workers and denying African Americans full participation in our democracy," Ifill added. "His record is repugnant and provides ample grounds to oppose his confirmation."
Farr worked for a racist, has pushed racist voter suppression, and is expected to enshrine that racism into federal law as part of the judiciary branch — after being nominated by a racist like Donald Trump.