Trump Organization CFO Called To Grand Jury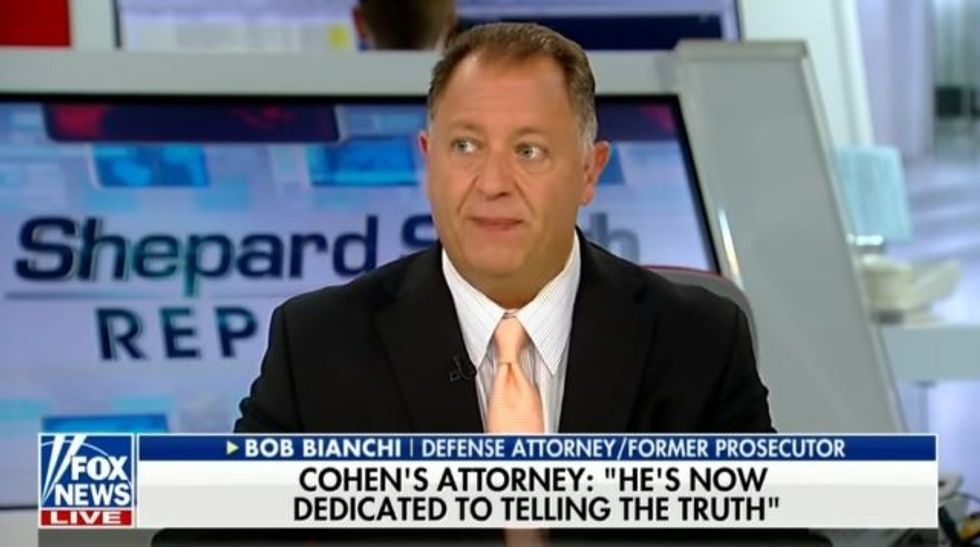 Reprinted with permission from AlterNet.
Former federal prosecutor Bob Bianchi appeared on Fox News with host Shep Smith on Thursday to discuss the ongoing special counsel investigation.
"The two most important people in your organization are your attorney and your accountant," Bianchi said, following revelations that the Trump Organization CFO Allen Weiselberg will face questioning by a federal grand jury. "They know where the bodies are buried and the federal government is in on each of them.
"Are we largely talking about campaign finance laws?" Smith asked.
Bianchi had a severe reading of what charges President Donald Trump and his associates may be facing.
"I think we're talking about campaign finance law, wire fraud as well as bank fraud and obstruction charges," Bianchi said.
Smith followed by inquiring about the specific implications for Trump's former fixer and lawyer Michael Cohen.
"He's given every indication that he's here to fight. But the release of this tape, did that make him as I have seen discussed so often a less perfect witness or even disqualify him as a witness or how do you see this revelation?" Smith asked.
"It tells me two things. One, he's not on Team U.S.A. and they're not even in basic negotiations," he replied. "He hasn't spoken to the feds and the feds haven't spoken to the attorney. They would never, never under any circumstances go out publicly, if they were cooperating or intending on cooperating."
Bianchi described Cohen as the "child of no one" as "the Trump Administration has abandoned him."
"I think he's trying to get out there and at least publicly put a face on him that doesn't make him look like a monster," he concluded.
Watch the segment below:
Chris Sosa is the Senior Editor at AlterNet. His work also appears in Mic, Salon, Care2, Huffington Post and other publications. Follow him on Twitter @ChrisSosa.