Trump Posts Lengthy Rant About House Select Committee On 'Truth Social'
@next2godwin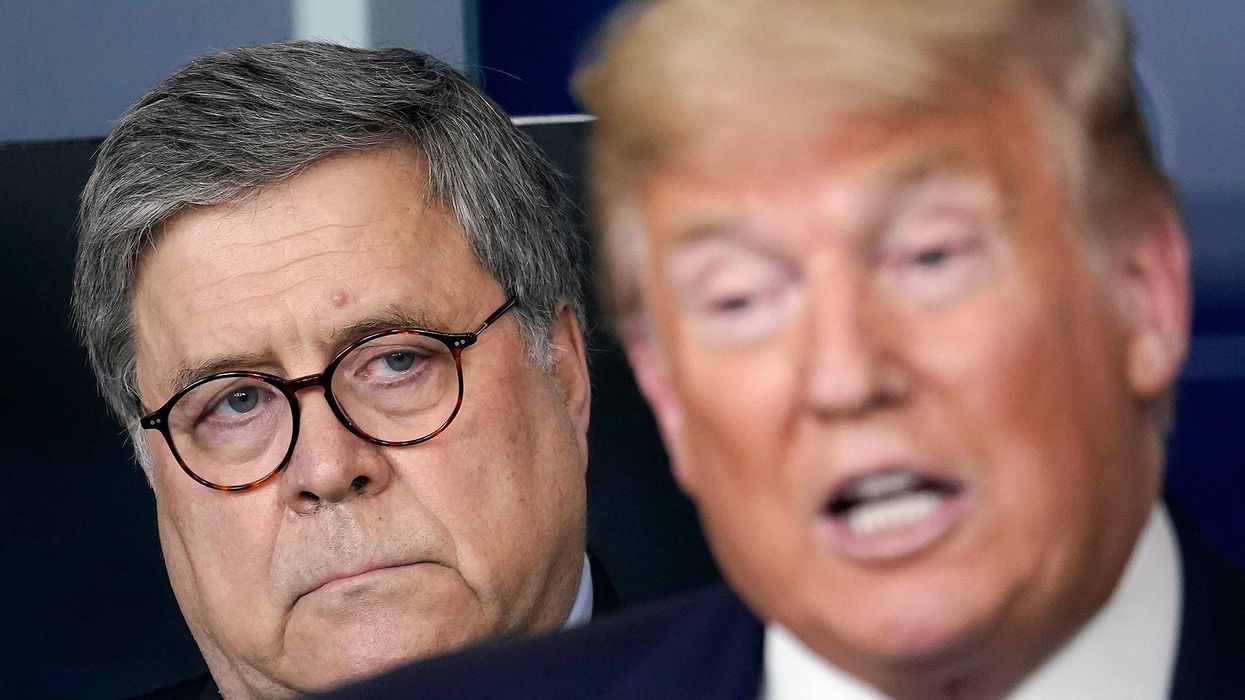 Former President Trump has taken to social media to repeat false claims of election fraud and to blast the House Select Committee investigating the Capitol insurrection for ignoring his 12-page statement addressing the testimony and evidence aired so far at the January 6 public hearings.
On Wednesday, Trump made a rambling post on his embattled social media platform, "Truth" Social, doubling down on his baseless assertions of widespread voter fraud — groundless claims that incited a mob of his supporters to storm the Capitol on January 6, 2021, resulting in at least five fatalities.
"The Unselect Committee has been unable [to] answer, or in any way refute, the detailed statement, put out yesterday, of voter fraud and irregularities in numerous states that took place in the 2020 Presidential Election," Trump wrote in a "truth."
The former president also leveled several serious but unproven allegations against Democrats and others he considers enemies. He called former Attorney General William Barr "weak and frightened" for saying in his taped deposition that he had denounced Trump's claims of widespread electoral fraud as "bullshit."
"Bill Barr was a weak and frightened Attorney General who was always being 'played' and threatened by Democrats and was scared stiff of being impeached," Trump said in an earlier post on Truth Social.
In his 12-page "detailed" statement, Trump accused Democrats of seeking to use the hearings to "somehow alter their failing prospects." He again repeated disproven allegations, uttered countless times by him, that Democrats had "stolen" the election.
"[Democrats] illegally inflated voter rolls, illegally allow[ing] harvested and stuffed ballots, abus[ing] the use of mail-in ballots, physically remov[ing] Republicans from counting facilities, abus[ing] the elderly in nursing homes, brib[ing] election officials with donations, stopp[ing] counting on Election Night, [giving] Democrats three extra days to harvest ballots, and demand[ing] that the American people believe it was legitimate," Trump baselessly alleged in his statement.
His latest unfounded allegations originated from 2000 Mules, an unhinged documentary produced by right-wing pundit and convicted felon Dinesh D'Souza, whose film accused Democrats of using "mules" to move illegal ballots to ballot drop boxes.
Multiple news outlets, including Fox News, have debunked or rejected the allegations in 2000 Mules, and more recently, Barr — in his taped testimony played during the January 6 hearings — dismissed them as nonsense, prompting D'Souza to have a meltdown on Twitter.
"Bill Barr is the stereotypical small-town sheriff, overweight and largely immobile, whose rank incompetence results in the whole town being robbed from under his nose. Then, asked to explain how it happened, Fatso breaks into laughter and insists the robbery itself is 'bullshit'," D'Souza tweeted.
As the House Select Committee discloses the findings of its year-long investigation into the Capitol riot, it's seeking to prove that Trump — who has yet to waver on false election fraud claims — continued to repeat his hollow allegations even though his senior advisers knew that the election wasn't stolen, misleading his supporters.
The select committee his holding hearings today to scrutinize the pressure campaign Trump masterminded in the hopes of compelling his then-Vice President, Mike Pence, to reject electoral votes from the swing states that Biden won.