Why Trump Remains Silent On Texas Bombings
@AlterNet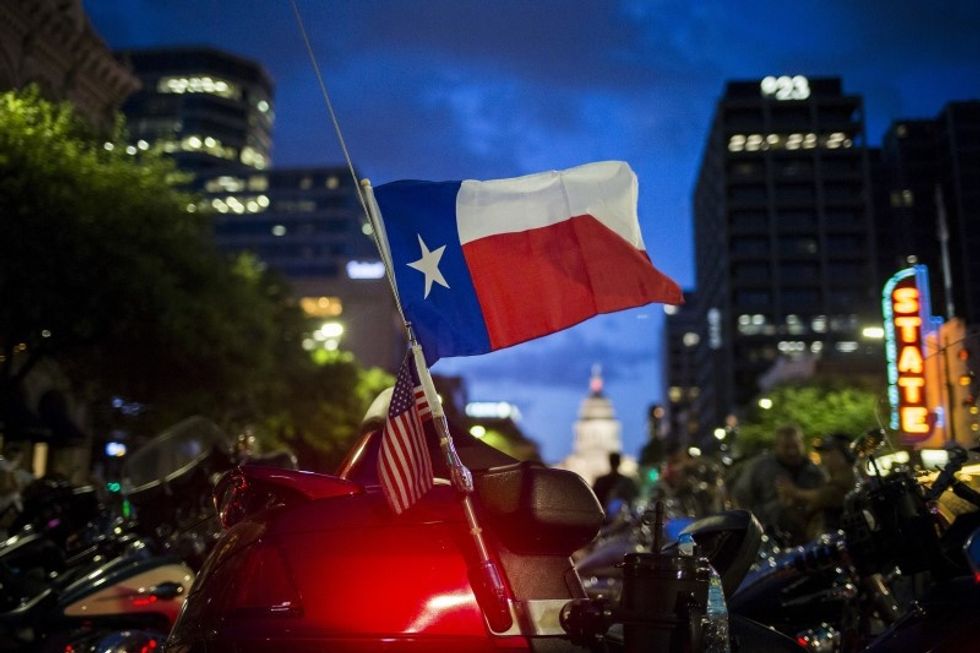 Reprinted with permission from AlterNet.
Although there have been three reported bombings in Austin, Texas, the current administration under Donald Trump has issued zero official comments on the incidents. In fact, there's a peculiar silence surrounding the heinous explosions that led to the horrific deaths of three people, all of them people of color. Two of the victims were Black while one was Latina.
The bombs took place on Mar. 2 and Mar. 10, and two bombs detonated on the latter day. Local police authorities have now identified the victims, including a 17-year-old Black student named Draylen Mason. The other two victims are 75-year-old Esperanza Herrera and 39-year-old Anthony Stephan House. While speaking with NBC News, one of House's neighbors Sean Philips said, "It didn't sound like an explosion or what I think of an explosion. It sounded like a metal dumpster getting hit by a truck—like a very metallic, hollow sound." Philips tried to save House by giving him two rescue breaths but it was too late.
Investigators say that the Austin bombings could be related. Mayor for Austin, Texas, Steve Adler gave a public statement about the attacks and said, "What caused this in these instances was a suspicious package that no one was suspecting or expecting. I want everyone in my community, if they see something that's suspicious—a package or otherwise—I want them to pick up the phone and call 911."
While Adler says that it's too early to call these bombings a deliberate series of hate crimes, Austin Police chief Brian Manley said in a public statement that the race of each victim is necessary to factor into the ongoing investigations. "We are just not going to ignore that fact that the three victims that were targeted […] were all people of color," Manley said. He added, "We cannot ignore that. That is something we have to pay attention to. That does not indicate that it's a hate crime. But we're not going to rule that out because we don't want to limit anything that we're considering."
Investigators also say that the level of detail that went into creating the motion-sensitive bombs indicate that the person or persons behind creating it were highly-skilled, and possibly created all three of the bombs. Manley spoke on ABC News' Good Morning America and said, "There are some specific things that we have seen that make us believe that all three of these packages were made by the same bomb-maker."
In spite of the gruesome deaths, Trump's administration has yet to say a word about the triple bombings in Texas. In fact, radio silence from his presidency contrasts starkly with the rash and immediate responses Trump personally tweeted when it came to incidents like the ISIS-linked Oct. 31 attack in New York City. Right after the attack, Trump called for "extreme vetting" against immigrants.
It's not hard to imagine how Trump would have responded if the situation were reversed. Had the victims been white and the suspects Muslims, the current administration and its fans in the right-wing media would have reacted instantly, demanding explanations from law enforcement agencies and calling for swift punishments. If those demands didn't go well, the same MAGA lot wouldn't be hesitant to peddle their own conspiracy theories—fully endorsed by Trump himself.
Mehreen Kasana is a news writer for Alternet. Previously, she worked as the front page editor for The Huffington Post. Follow her on Twitter at @mehreenkasana.