Trump Reportedly Worried Only By 'Optics' Of Crying Migrant Kids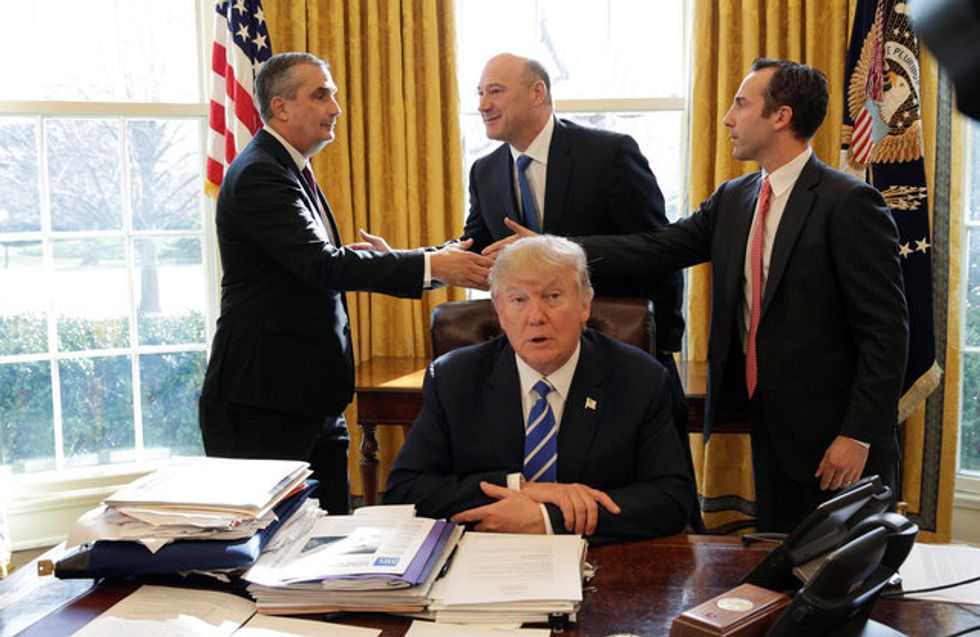 Reprinted with permission from AlterNet.
While meeting with congressional Republicans on Capitol Hill Tuesday, President Donald Trump expressed concern about the political blowback against his policy of separating immigrant families but did not actually seem interested in the substance of the policy, according to a report from CNN.
One Republican lawmaker told CNN that Trump said, "The crying babies doesn't look good politically,"
Pictures and audio of the children that have been separated by the president's policies have driven extensive news coverage of the issue in recent days, and opposition to the policy among the public is high.
The lawmaker said Trump didn't convince him to back any particular piece of immigration legislation, in part because the president has undermined his own promises to support bills before.
Trump also reportedly criticized Mark Sanford, the Republican politician who recently lost a primary in South Carolina, according to the Washington Post. He reportedly called Sanford a "nasty guy," eliciting boos from the lawmakers.
Both reports also said that Trump spent a good deal of the meeting celebrating what he perceives are his accomplishments.
Cody Fenwick is a reporter and editor. Follow him on Twitter @codytfenwick.