#EndorseThis: Russia Today's Video 'Satire' Of Trump As Putin's Punk
@nationalmemo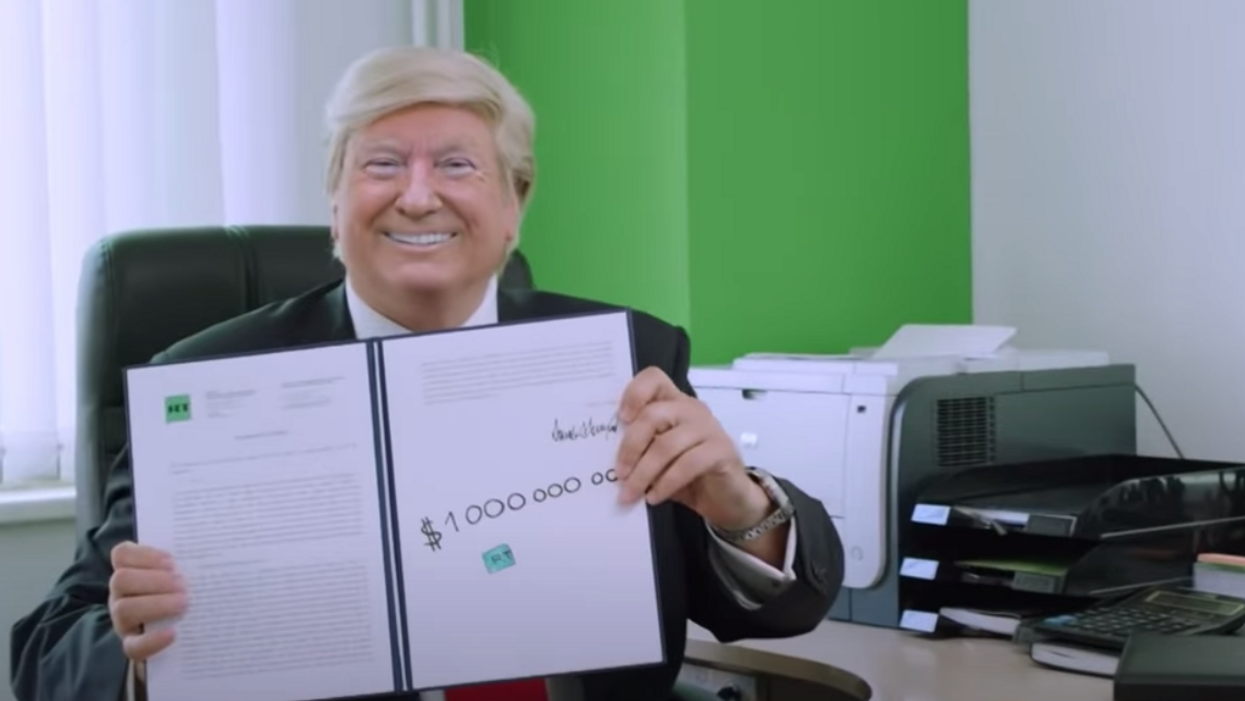 Screenshot from RT's 'Trump is here to make RT Great Again'
Russia Today, the network known in this country as RT, has produced a new "deep fake" video that portrays Donald Trump in post-presidential mode as an anchor for the Kremlin outlet. Using snippets of Trump's own voice and an actor in an outlandish blond wig, the ad suggests broadly that the US president is indeed a wholly owned puppet of Vladimir Putin– as he has so often given us reason to suspect.
"They're very nice. I make a lot of money with them," says the actor in Trump's own voice. "They pay me millions and hundreds of millions."
But when American journalists described the video as "disturbing," RT retorted that their aim wasn't to mock Trump, but his critics and every American who objects to the Russian manipulations that helped bring him to power.
As an ad for RT the video is amusing, but the network's description of it is just another lie. Putin's propagandists are again trolling Trump and America, as they've done many times over the past few years –- and this should be taken as a warning of what they're doing as Election Day approaches.

The Lincoln Project aptly observed that the Russians "said the quiet part out loud" this time, (Which is a bad habit they share with Trump.)