Trump Supporters Rigged Online Polls After First Presidential Debate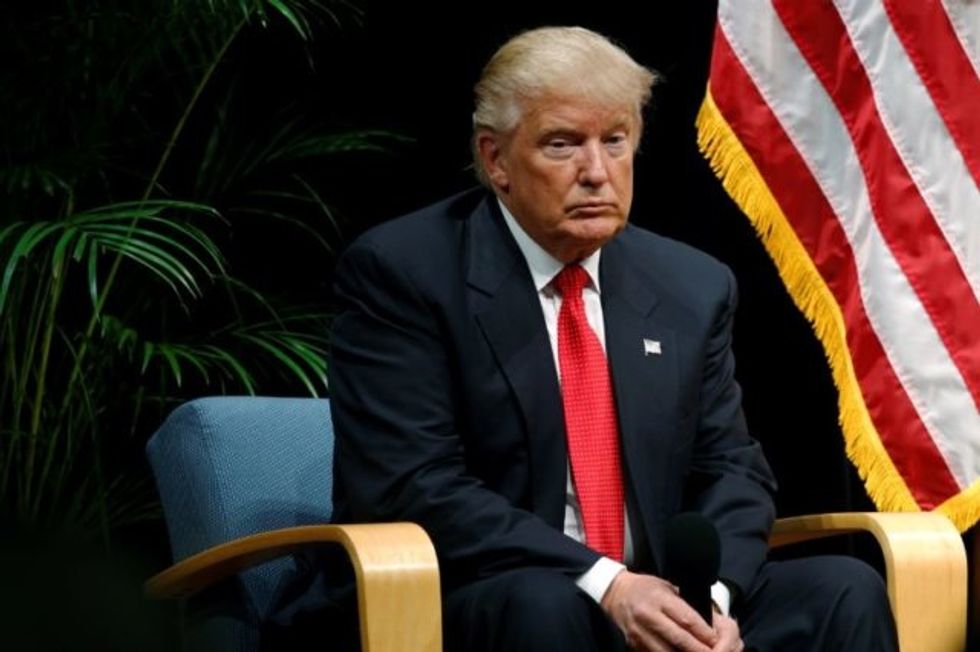 That CNBC poll Donald Trump tweeted which showed him winning the debate over Hillary Clinton by a 61 percent to 39 percent margin? It was rigged.
Supporters of the GOP nominee rigged approximately 70 online polls in the wake of the first presidential debate to make it appear as though Trump won, according to a new report by The Daily Dot.
The idea to rig the polls likely came from Trump supporters on the forum sites 4chan and Reddit. There is a subreddit called "The_Donald" with over 200,000 subscribers. Together, the groups rigged multiple online polls, including those of Time, Fortune, CNBC, and BuzzFeed News.
After the polls initially came out showing Trump won, many suspected Russian hackers manipulated the results. Russia has been accused of interfering in this election previously, including possibly hacking the Democratic National Committee.
It appears, however, that the polls were instead the target of domestic rigging by Trump supporters. Online polls are known within media circles not to be immensely trustworthy, as they are easily manipulable. In fact, on 4chan's board, users were able to share simple tips and tricks, like using a secret browser window or toggling a phone's airplane mode, which were easy enough to rig the polls.
According to BuzzFeed News, 4chan users initially began discussing rigging the polls in the week leading up to the debate. Because online polls are so notoriously unreliable, it wouldn't have been difficult for even Internet newbies to participate in the rigging activities.
One editor whose organization was subject to the tampering told BuzzFeed News that media outlets continuing to use online polls is a "failing of journalism."
"I spent all morning asking and no one knows if our poll was secure, how it was conducted, or if someone scammed it. Now people are pointing to our poll saying that it shows Trump won," said the editor, anonymously to the outlet. "That's not good journalism."
The only poll in which verified individuals were able to vote was the CNN poll, which showed Clinton with a 62 percent lead over Trump's 27 percent.
Photo: U.S. Republican presidential nominee Donald Trump holds a Hispanic Town Hall meeting with supporters in Miami, Florida, U.S. September 27, 2016. REUTERS/Jonathan Ernst