Judge Orders Videotape Deposition Of Trump In Protest Lawsuit
@alexvhenderson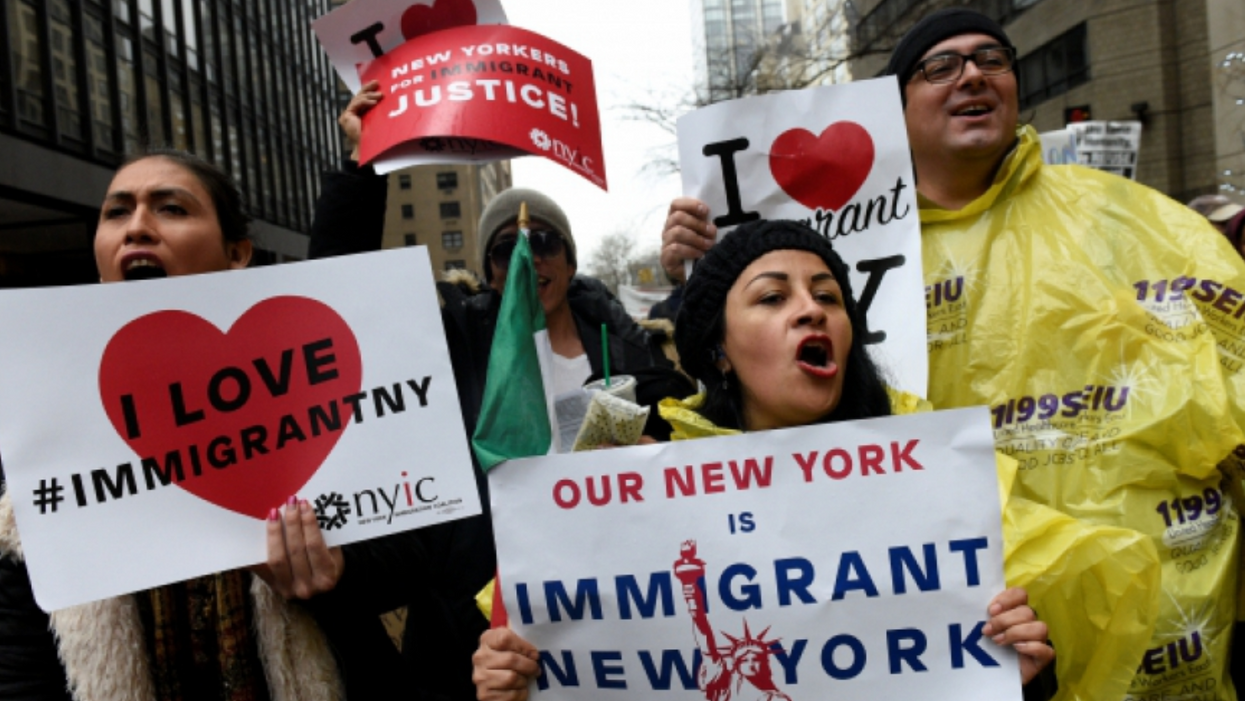 Reprinted with permission from Alternet
One of the many lawsuits that President Donald Trump has faced involves a September 2015 rally outside of Trump Tower in New York City, where a group of Mexican protesters say they were assaulted. And a judge in the Bronx, Doris Gonzalez, has ordered Trump to sit for a videotaped deposition in connection with the lawsuit, according to ABC News.
---
The lawsuit, which alleges that Trump's anti-immigrant rhetoric encouraged violence, names not only Trump, but also, his 2016 presidential campaign and Keith Schiller, who was his head of security in 2015.
Judge Gonzalez declared, "Donald J. Trump shall appear for a deposition October 18, 2021 at 10 a.m.... or, in the event of illness or emergency, on another mutually agreed to date on or before October 31, 2021."
When Trump was running for president in 2016, he drew a great deal of criticism from immigrants' rights groups for describing Mexican immigrants as "rapists" and "criminals." And the lawsuit alleges that such rhetoric encouraged violence like the assault outside Trump Tower.