​Republicans Smack Trump On Ukraine And Debt After CNN Town Hall (VIDEO)
@next2godwin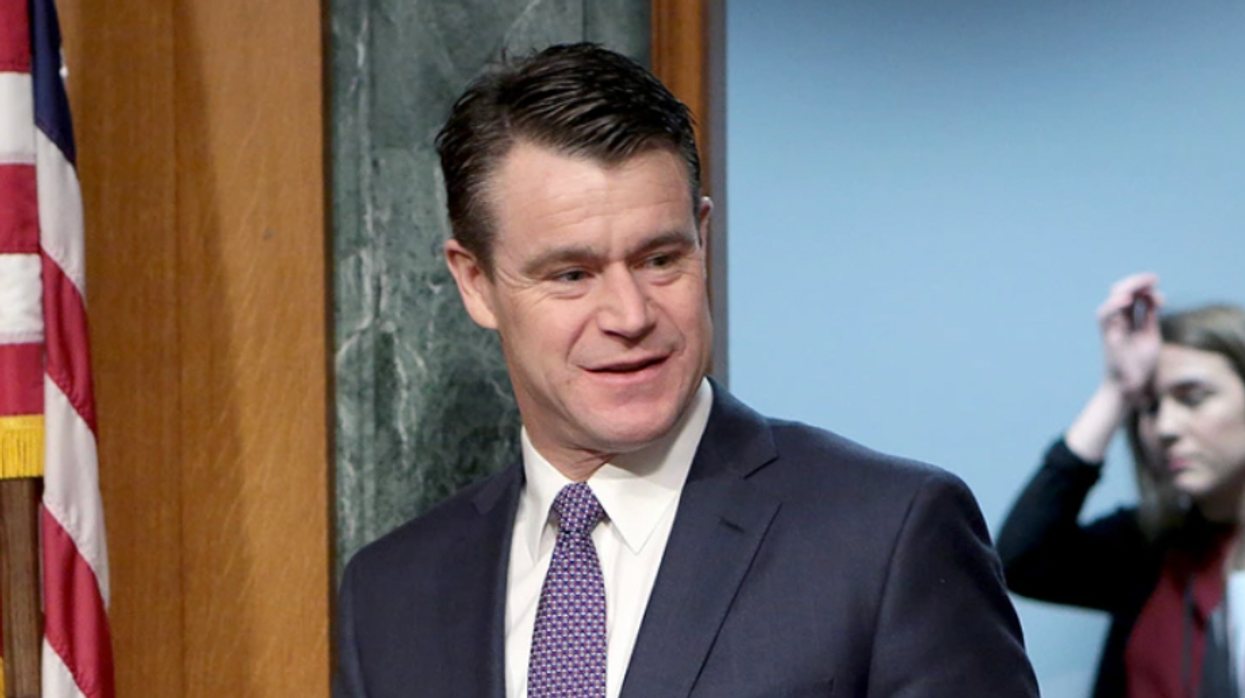 Former President Donald Trump has drawn backlash from GOP Senators and Republican rivals, both prospective and declared, for the lies and conspiracy theories he propagated during his hour-plus appearance at the controversial CNN town hall on Wednesday night.
From the "hello," a combative Trump delighted the Republican New Hampshire audience — and the MAGA faithful tuned in from home — with a litany of false and misleading claims and attacks on old enemies, often talking over CNN's Kaitlan Collins, whom he called a "nasty person" for good measure.
The leading 2024 Republican presidential candidate lied about everything from the 2020 elections, January 6, 2021, and his legal joust with renowned writer E. Jean Carroll, whom he was found liable for sexually harassing and defaming, to the present state of the U.S. economy and his post-White House retention of hundreds of classified documents.
But among Trump's many controversial remarks, what irked some Senate Republicans were his call for GOP lawmakers to allow the US to default on its debt, his criticism of U.S. aid to Ukraine, and his refusal to call Vladimir Putin a "war criminal" for his unprovoked invasion of the Eastern Europe nation, a conflict that has claimed 354,000 lives so far, per Reuters.
The strongest criticism from Republicans in the upper chamber of Congress came from Sen. Todd Young (R-IN), who CNN journalist Manu Raju asked if Trump's remarks on the Ukraine war and his refusal to condemn Putin concerned him.
"Of course it does. That's why I don't intend to support him for the Republican nomination," Young responded.
"I think President Trump's judgment is wrong in this case. President Putin and his government have been engaged in war crimes. I don't believe that's disputed by most who have looked into this, and he's an enemy of the United States, our values, our interests, and the security of the American people," Young added.
When Raju asked Young why he won't support Trump, the senator responded, "Where do I begin?"
Sen. Josh Hawley (R-MO), who drew ridicule for fleeing the U.S. Capitol on January 6 after riling up the invading pro-Trumo mob earlier with a fist salute, said Putin was "probably" a war criminal, according to CNN.
"if the goal is to try to get some kind of a negotiated peace, you know I understand the ex-president's position," Hawley added, cushioning his near-criticism there.
Hawley insisted, though, that the US won't default and that there was nothing Trump, who isn't the president, could do about it.
"He's not the president, so he doesn't have a vote on it currently," he said. "We're not going to default."
When asked about Trump's remarks suggesting an inclination to pardon January 6 rioters, including the far-right pro-Trump Proud Boys militia, if he's re-elected, Hawley replied, "If you're asking me do I think we should pardon people who engaged in rioting behavior? No."
Sen. Lindsey Graham (R-SC), an avid Trump supporter, quietly pushed back Trump's call for "Republicans out there" to set a course for a U.S. debt default "if they don't give you massive cuts."
"I think that most Americans are supportive of us addressing the debt before we raise the debt ceiling," Graham said.
On Trump's Putin comments, Graham added, "Well, I think he's a war criminal, and I think the president is trying to articulate a position I want to end the war, and, you know, if you start making certain statements about the protagonist, it'll be hard to find a peaceful solution.
"My view is the best way to end this conflict is to make sure you don't start another war. And if Putin is given a pass, then the likelihood of more bad behavior goes up."
Rep. Dusty Johnson (R-SD) said lawmakers would do all they could to avert a default and denounced Trump's pro-debt default entreaty as a campaign bluster.
"I forget who said it, but you know, you campaign in poetry and you govern in prose. Clearly, candidates talk about things differently than people who are trying to get to a deal. And I just think most members of Congress, most Republican members understand that the jobs are a little different," Johnson said.
After the town hall, Never Back Down, a super PAC reportedly backing Florida governor Ron DeSantis' widely-expected White House bid, slammed Trump for trafficking in "nonsense" and embers of the past instead of "important conservative issues."
"The CNN town hall was, as expected, over an hour of nonsense that proved Trump is stuck in the past. After 76 years, Trump still doesn't know where he stands on important conservative issues like supporting life and the 2nd Amendment. How does that Make America Great Again?" the communications director for Never Back Down, Erin Perrine, said in a statement.
The CEO of Never Back Down, Chris Jankowski, blasted Trump, too: "The Trump town hall on CNN is a true marriage of equals: A candidate who has lost his luster appearing on a network that's lost its ratings. Both ignore a key fact: 2024 isn't 2016. The old gimmicks and tired lines don't work anymore."
Former New Jersey Governor Chris Christie, who ran against Trump for president in 2016 and is reportedly mulling another run in 2024, warned that Trump could giftwrap Ukraine for Putin if he's re-elected president.
"Donald Trump says he would end the war in Ukraine in 24 hours tonight on CNN," Christie tweeted. "Despite how ridiculous that is to say, I suspect he would try to do it by turning Ukraine over to Putin and Russia. #Putin'sPuppet."
Another former Republican governor, Asa Hutchinson of Arkansas, who announced his 2024 presidential campaign in late April, hammered Trump for his Ukraine war comments, too.
"Trump reminded everyone tonight of his support of Russia and his willingness to sell out Ukraine. A weak position that will not win the war," he tweeted.
The town hall audience was also caught in the blast radius of criticism. New Hampshire's Republican Governor, Chris Sununu, called the MAGA crowd "embarrassing" for applauding Trump while he insulted Carroll.
"As the camera pans through that audience, I knew pretty much everybody," the governor said. "They're all Trump supporters. So the audience was absolutely filled with Trump supporters. So I wasn't surprised to hear the support.
"But when you're talking about a serious issue like that, and laughter and mocking and all that, it's completely embarrassing, without a doubt, and it doesn't shine a positive light on New Hampshire."