Liz Cheney Firing First Shot In Her 2024 Campaign Against Trump (VIDEO)
@kerryeleveld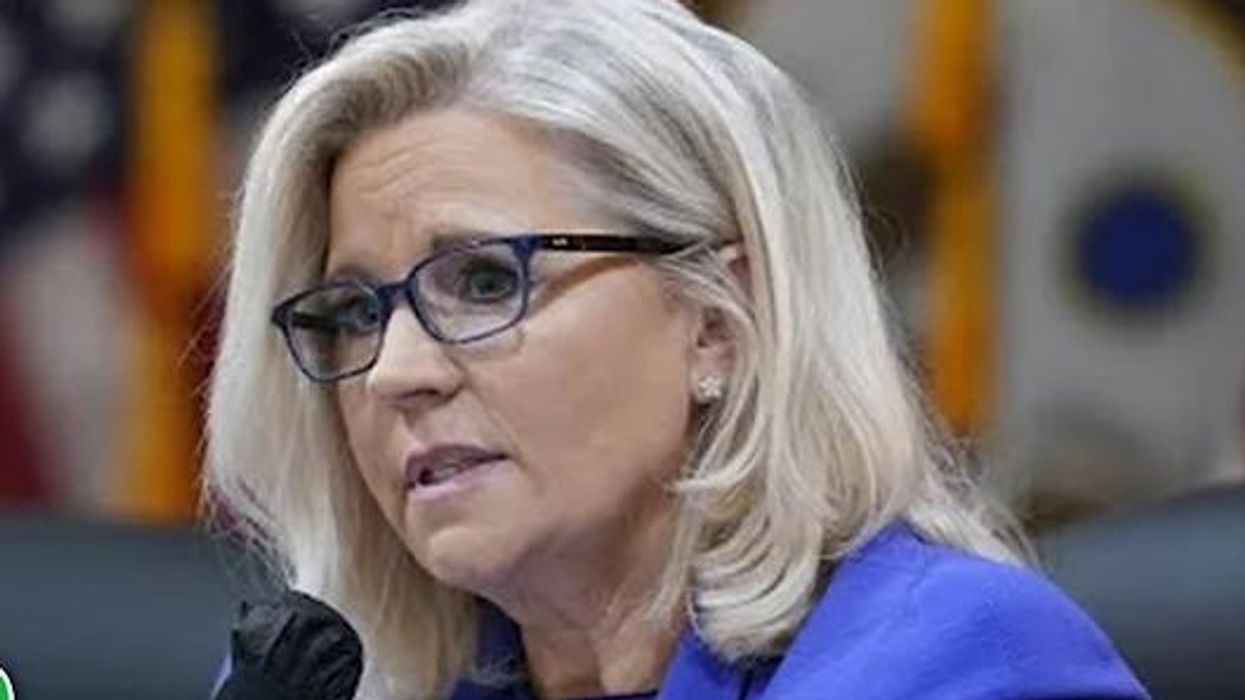 Former Rep. Liz Cheney of Wyoming has fired the opening salvo of her post-congressional mission to destroy Donald Trump's political career.
Cheney has chosen CNN's exclusive town hall Wednesday night with Donald Trump as her first advance. Her weapon of choice is a brutal 60-second ad, funded by her super PAC and jam packed with violent footage of the January 6 insurrection.
Cheney, who narrates the entire spot but never appears, opens with, "Donald Trump is the only president in American history who has refused to guarantee the peaceful transfer of power."
Amid original footage of Trump's "Stop the Steal" speech that day, Cheney continues, "He lost the election and he knew it. He betrayed millions of Americans by telling them the election was stolen."
As attendees proceed toward the Capitol, Cheney says, "Rather than accept his defeat, he mobilized a mob to come to Washington and march on the Capitol."
Over scenes of rioters clashing with police, breaching the barricades, and breaking into the Capitol lobby, Cheney continues, "Then he watched on television while the mob attacked law enforcement, invaded the Capitol, and hunted the vice president."
Cheney notes that Trump refused to tell his followers to leave for three hours.
"There has never been a greater dereliction of duty by any president," Cheney states.
Even though Trump was warned his plans were illegal, she says, he ignored those warnings and still celebrates the insurrectionists who attacked the Capitol.
Trump has proven he's unfit for office, Cheney says, warning, "Donald Trump is a risk America can never take again."
The ad relays a story most reality-based Americans already know but is unique in presenting such a clear and succinct narrative all in one place. The rapid progression from Trump's incitement to the violent assault on law enforcement officers and the U.S. seat of government still shocks anyone with a conscience and lick of patriotism.
The CNN town hall is also an ideal venue for Cheney to reach her target audience—both voters who support Trump but overwhelmingly want to win next year, and Republicans who plan to vote for the GOP nominee and are assessing Trump's viability. In short, both groups contain people who plan to vote Republican but are open to or prefer someone besides Trump. The spot takes aim at anyone in need of a nudge to peel away from Trump.
Cheney has yet to announce whether she plans to run for president. But traditionally speaking, it would be weird for anyone planning a 2024 bid to, in their own voice, narrate an ad directly attacking a rival. A much safer bet would be so-called voice-of-god narration funded by Cheney's super PAC. In that sense, Cheney's self-narration makes for an interesting choice.
In many ways, the ad appears to be the culmination of Cheney's efforts on the Jan. 6 panel—as if she had long envisioned making this spot in the event of another Trump run and was laying the groundwork all along.
On May 15, 2021, shortly after being ousted from her House Republican leadership post, Cheney stood before a gaggle of reporters and pledged, "I will do everything I can to ensure that the former president never again gets anywhere near the Oval Office."
To date, every endeavor Cheney has undertaken has been in service of that goal. She's really the only establishment Republican who understands that she doesn't have a party so long as Trump controls it. The supposedly astute Senate Minority Leader Mitch McConnell has never caught on to that fact.
Cheney won't make a vanity run for president just to feed her ego. The only way she enters the contest is if she truly believes it's the best path to destroying Donald Trump. For now, Cheney is committed to that outcome and that outcome alone. Her CNN debut spot is the perfect embodiment of a precision strike designed to inflict maximum damage.
Reprinted with permission from Daily Kos.