Trump Tweets And Slurs Help Comey Sell 600,000 Books
@EricBoehlert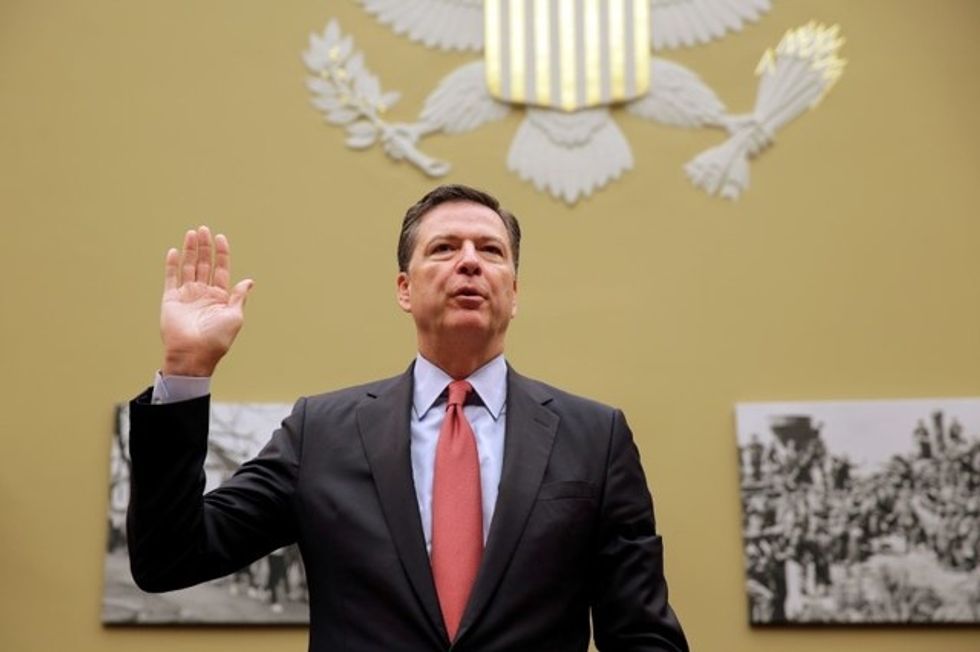 Reprinted with permission from Shareblue.com
The Trump White House continues to do an amazing job helping writers sell books that slam the Trump White House. And former FBI Director James Comey is the latest beneficiary.
In January, Michael Wolff's exposé "Fire and Fury" painted a devastating portrait of Trump and his administration. The book has sold an astonishing two million copies to date, thanks in part to incessant attacks and weeks of free publicity from the White House.
Now the same thing is happening with Comey's memoir, "A Higher Loyalty: Truth, Lies, and Leadership." It seems the louder the White House protests the book, and the more insults Trump hurls at Comey, the more people want to read it.
After its first week in stores, the book has posted record numbers, selling 600,000 copies in all formats. That surpassed Hillary Clinton's memoir, "What Happened," which sold 300,000 copies in its first week.
Comey's book is now the biggest debut of 2018, and biggest debut for a non-fiction book in at least five years.
Even more stinging for Trump, "A Higher Loyalty" sold more copies in one week that Trump's "The Art of the Deal" has sold over the last 17 years.
Trump has shown himself to be incapable of ignoring criticism, so Comey's book was bound to infuriate him.
At one point, a Fox News host hinted that bombing Syria could knock Comey's book out of the news cycle. Trump did just that, but it didn't work.
Days later he returned to Twitter and rage-tweeted about the book.
Before the release of Comey's book, White House aides were hoping Trump would essentially ignore it. In fact, he was supposed to be in South America attending a diplomatic summit. The plan was for him to focus on work and stay above the fray.
But Trump soon canceled his South America trip to instead obsess over Comey. He called him a "slime ball" and declared that "It was my great honor to fire James Comey!" Meanwhile, Comey has been on the television interview circuit, detailing Trump's mendacity and comparing him to a mob boss.
Meanwhile, the Republican National Committee — with the White House's blessing — assembled a campaign to attack Comey as a liar and a fraud.
It's likely that all the scheme accomplished was to help Comey sell even more books. After all, Americans today find him to be more trustworthy than Trump.