Trump Upset That Press Revealed He Didn't Actually Give $6 Million To Vets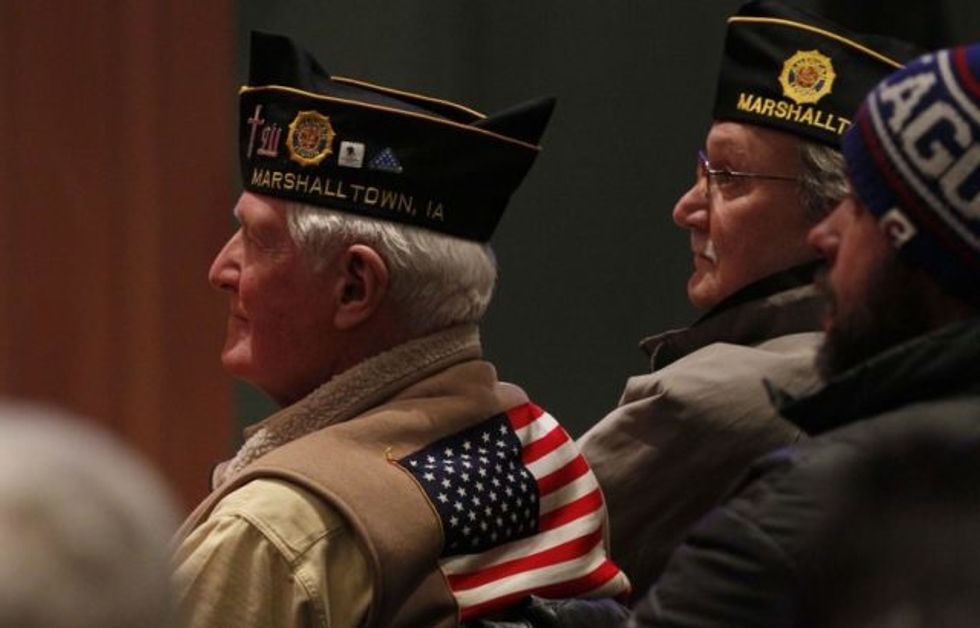 On January 28, Donald Trump famously skipped the Iowa Republican debate to engage in the altruistic act of raising money for American military veterans. By the end of the night, he claimed he had raised $6 million, to be distributed to 22 veteran organizations.
Months later, veterans groups have said that they received only a portion of the millions promised by Trump's campaign, and many listed by Trump as recipients of donations at the time still haven't heard from him or his organization at all. Rather than own up to the fact that he had misled Americans about the amount of money he had raised and donated, Trump went on a Twitter rant, responding to a Washington Postinvestigation on his failed promises, and tried to make himself the victim of the vicious mainstream media.
While under no obligation to do so, I have raised between 5 & 6 million dollars, including 1million dollars from me, for our VETERANS. Nice!

— Donald J. Trump (@realDonaldTrump) May 24, 2016
Much of the money I have raised for our veterans has already been distributed, with the rest to go shortly to various other veteran groups.

— Donald J. Trump (@realDonaldTrump) May 24, 2016
Amazingly, with all of the money I have raised for the vets, I have got nothing but bad publicity from the dishonest and disgusting media.

— Donald J. Trump (@realDonaldTrump) May 24, 2016
But before buying into the narrative that the media has displayed a single-minded obsession in constantly embarrassing or attacking Trump, recall that Trump wasn't obligated to raise money for veterans while skipping the Fox News debate. Nor did anyone force him to claim that he had raised $6 million at the end of the night. The former increasingly appears to have been a publicity stunt, and the latter a blatant lie.
The revelation that Trump had raised less than he claimed came straight from his campaign. Corey Lewandowski, his now infamous campaign manager, said that only $4.5 million had been raised.
"There were some individuals who he'd spoken to, who were going to write large checks, [who] for whatever reason . . . didn't do it," said Lewandowski to The Washington Post. "I can't tell you who."
But according to The Post's own analysis, which included phoning up the 22 veteran groups who were promised the proceeds of Trump's fundraising efforts, only $3.1 million had actually been given out, barely half the amount Trump claims to have raised.
And in recent months, Trump has refused to give further details about where the money he raised is being sent. In another interview with The Post, he refused to give them any further records. "Why should I give you records?" he said said in an interview earlier this month. "I don't have to give you records."
It's unclear when he found out that he hadn't raised the $6 million he claims to have raised. But at a rally in Iowa four days later, he repeated the claim, telling the crowd, "At that rally we raised, in one hour, $6 million. Is that good?"
Trump also said that he would personally donate $1 million to the fund. As of this morning, despite a tweet claiming as much from Trump, there is still no evidence that he has done so.
Photo: Veterans wait in the crowd for the start of Donald Trump's speech at a veterans rally in Des Moines, Iowa January 28, 2016. REUTERS/Rick Wilking