Trump Withdraws Moore Fed Nomination With Abrupt Tweet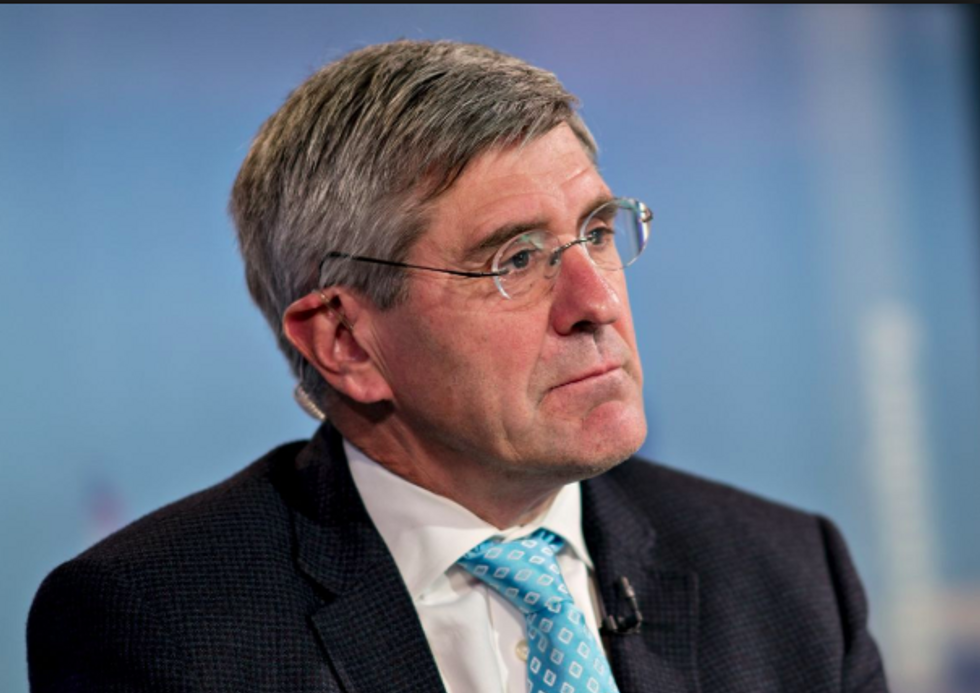 Reprinted with permission from Alternet.
It's a sad story of two nominees to the Federal Reserve Board of Governors who were never really nominees at all.
President Donald Trump announced that CNN analyst Stephen Moore and former presidential candidate Herman Cain would be his next picks for Fed. Both are personal supporters of the president and, not coincidentally, they are both right-wing hacks with wacky — and often blatantly wrong — views of economics. Both also had disturbing personal histories, which appears to be what tanked both of their nominations — nominations that were never even officially sent to the Senate.
The tanking of Moore's nomination on Thursday was particularly humiliating for a man Trump supposedly considers a friend. Early in the day, Bloomberg News published a story about Moore projecting confidence about his chances for confirmation.
"I'm all in," Moore had told the outlet.
"My biggest ally is the president," he said. "He's full speed ahead."
Just about two hours later, Trump ended his hopes for the role on Twitter.
Steve Moore, a great pro-growth economist and a truly fine person, has decided to withdraw from the Fed process. Steve won the battle of ideas including Tax Cuts….

— Donald J. Trump (@realDonaldTrump) May 2, 2019
….and deregulation which have produced non-inflationary prosperity for all Americans. I've asked Steve to work with me toward future economic growth in our Country.

— Donald J. Trump (@realDonaldTrump) May 2, 2019
Of course, the writing had been on the wall for days, and there was always reason to believe his nomination would be a struggle. In the past week, senators were openly talking about his dwindling chances, citing his misogynistic comments, racism, and dubious financial history — including unpaid taxes and alimony.
Cain, too, has a damaging history — there have been at least four different allegations of sexual harassment against him. Cain retained a small measure of his dignity by at least appearing to withdrawn voluntarily from consideration, rather than being directly undercut by the president.
Somewhat unfortunately, though, it didn't seem that Moore's and Cain's rank partisanship and unfounded economic beliefs would have been enough to disqualify them on their own. This raises concerns about whether Trump may be able to successfully put forward other charlatans for the Fed if they happen to have less baggage.