Trumpist Judge Cannon Bizarrely Rejects GOP Lawyer's Amicus Brief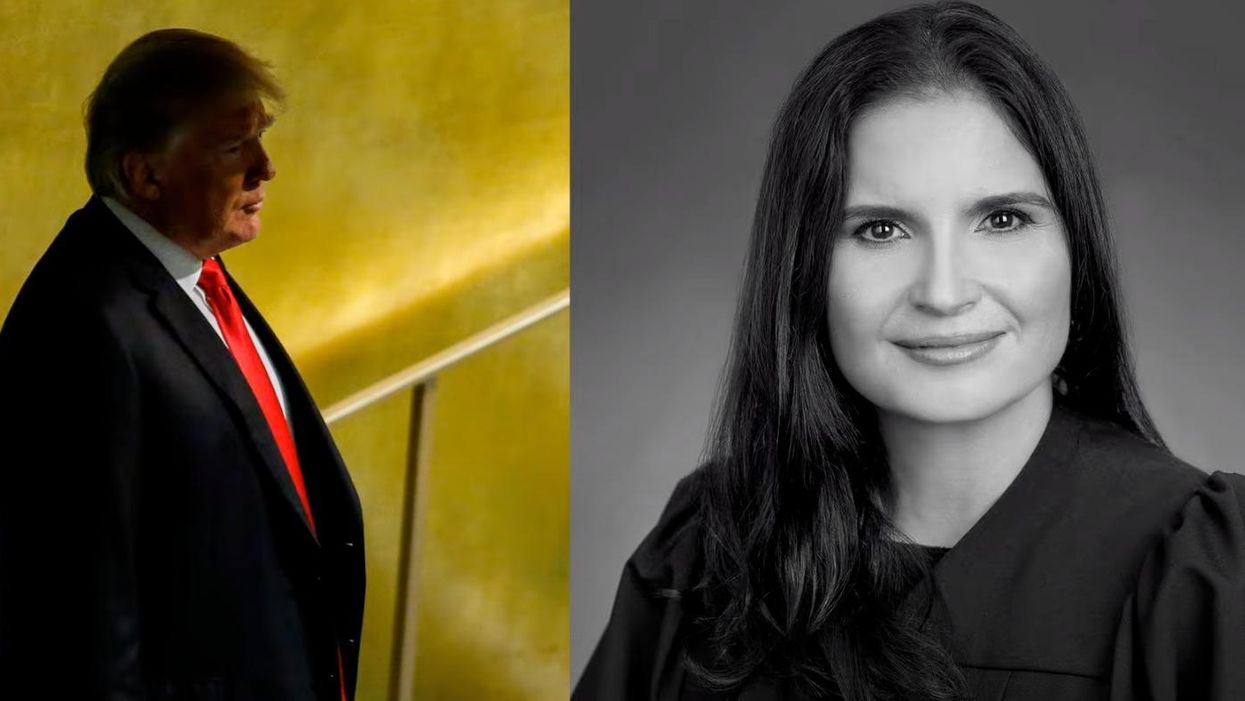 Youtube Screenshot
Every day across the country judges are sent and accept advice, in the form of a "friend of the court" brief, better known in Latin as an "amicus" brief. The U.S. Supreme Court accepted 148 amicus briefs in the landmark 2015 Obergefell case that resulted in a constitutional right to marriage for same-sex couples, and the court also accepted 136 amicus briefs in the 2013 case that ultimately upheld Obamacare.
But U.S. District Judge Aileen Cannon, nominated by then-President Donald Trump and confirmed after he lost the 2020 election, has once again defied convention.
Her first headline-grabbing act was to accept the case Trump's legal team filed when they went "judge shopping" and bypassed the court and judge handling Trump's lawsuit against the Government of the United States for executing a "search and seizure" warrant on Mar-a-Lago.
Her second headline-grabbing act was to announce, without hearing any argument from the Justice Department, that she intended to appoint a "special master," and her third headline-grabbing act was to go through with that declaration, despite, as legal experts have made clear, there is no reason to do so, and these independent third-parties are almost always appointed only in criminal cases after charges have been filed.
Headline-grabbing act number five: rejecting an amicus brief from seven top Republican legal experts, represented by a team of top-notch legal experts, not even explaining why.
"New," The Guardian's Hugo Lowell reported. "Judge Cannon — overseeing Trump special master case — rejects proposed amicus brief submitted by former DOJ and state officials who served in GOP admins that opposed appointing a special master, per new paperless order."
That order reads: "the Court appreciates the movants' willingness to participate in this matter but does not find the proposed appointment of amici curie to be warranted."
The amicus brief was written by six former federal prosecutors, all Republicans, and former GOP governor of New Jersey Christine Todd-Whitman, who also served under President George W. Bush as his EPA Administrator.
Bloomberg News' Zoe Tillman, who covers law and politics writes that Cannon effectively said, "thanks but no thanks" to the brief.
MSNBC News anchor and legal analyst Katie Phang mocked Judge Cannon, tweeting: "It's an amicus brief. It's not going to bite."
In other words, Judge Cannon could just have accepted it, and not read it, but she went out of her way to refuse it, signaling her intentions even further.
Kelly McClanahan, executive director of National Security Counselors tweeted, "In the middle of the Special Master briefing, a group of experts filed an amicus brief. Judge Cannon just rejected it. I can't recall ever seeing this happen before."
Reprinted with permission from Alternet.